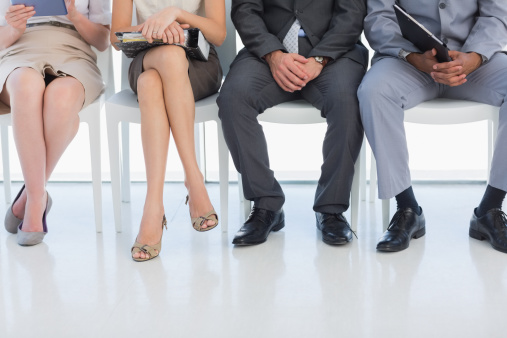 As a leader, I realized selecting the best people to join our team was the most important part of my job. Ultimately, it's the people on the team that make or break our ability to meet our mission and goals. BCWI's research has proved that it is even more important and difficult in Christian organizations. Why? Well, it's the Christian dimension alone that makes it more difficult. It's not a factor in most secular organizations.
The old axiom "talent begets talent" is a classic truth. Yes, selecting the "right" people is one of the biggest challenges leaders face in Christian ministries. Chad Carter, the Senior Director of Human Resources at a global Christian ministry has developed an eBook with great insights to selection in Christian ministries. He outlines the following selection criteria that give a biblically based approach to the selection process.
Interviewing for these five attributes will improve your hiring batting average:
Character: In the hiring process, a bright light should be cast upon personal character as it is an essential trait for effective leadership. Leaders can't give what they don't have. Be sure to ask a variety of questions targeted at assessing a candidate's character aptitude.
Calling: There is no question our primary calling is to be in a personal and growing relationship with God, through Jesus Christ. However our second callings are often tied to our work or vocation. Discerning an individual's call is an important step. Asking "how have you partnered with God to discover your calling?" is a good first question.
Competence: Without competence, people make costly mistakes. Competent people often display intellectual horsepower, discernment, a solid work ethic, a desire to improve, ability to simplify and exude confidence and presence.
Chemistry: There is an intangible quality of being able to "fit" within the existing team. Chemistry provides the ability to blend into and enrich the current circle of community while bringing relational harmony. Without it, things don't get done.
Contribution: An individual's ability to make an immediate and long-term impact in their role and on the organization is the fifth attribute. Discussion about one's track record is a key area for discussion.
Chad Carter's eBook, Five Attributes of Hiring for Christian Organizations offers insight and instruction every hiring manager must intentionally study for the best results. Some research says that two-thirds of all hiring decisions are hiring mistakes. This eBook is a helpful tool because it includes great context and 148 specific questions to help you design your interview process and improve your hiring batting average.
Are these the attributes you interview for?
###
Al Lopus is the President and co-founder of the Best Christian Workplaces Institute. The Institute provides research-based measurement tools and culture change advisory services with a single vision: to help Christian organizations set the standard as the best, most effective workplaces in the world.
Christian Leadership Alliance presents its newest learning experience, CLATV: Internet TV and Radio for Leaders. True to CLA tradition, you'll learn from today's high-impact thought leaders as they address topics relevant for all Christian leaders.
Explore CLATV TODAY!

What is Christian Leadership Alliance?
Christian Leadership Alliance equips and unites leaders to transform the world for Christ. We are the leaders of Christ-centered organizations who are dedicated to faithful stewardship for greater kingdom impact.
Sign up for FREE blog updates.