The Legacy of Leaders to Leaders by Bill Blacquiere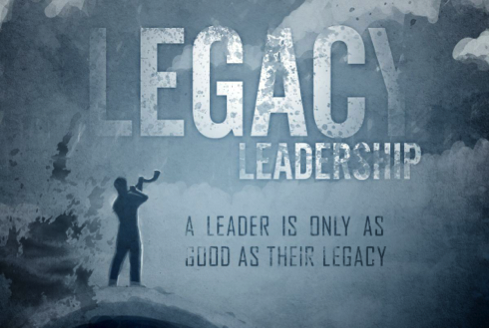 As president and CEO of a leading child welfare and social services agency, I highly value the legacy of each of the three leaders who served in this capacity before me and equally enjoy my relationships with them. The way they employed strategy, vision, and accountability has served as inspiration and building blocks for my own time of leadership. Had I not recognized their legacies and their value, however, I would have missed out on one of their most important contributions: the legacy of leader to leader.
Without vision, an organization soon falters. Bethany's first president, Hudson "Huds" Nyenhuis, had the vision to increase our boundaries during his tenure into new areas by engaging in politics, policy, advocacy, and expanding partnership. Nyenhuis was setting the stage for each subsequent president to enhance the impact of our work. His vision has lasted until this day, making this engagement one of the hallmarks of our organization.
During his presidency, James Haveman strategized to enhance both the organization's infrastructure and the public's vision for our work. He incorporated a national board and developed our mission statement, messaging, and branding. He unified our once-autonomous branches, thereby unifying Bethany's identity. Today I am the beneficiary of his foresight and efforts that so strengthened this organization.
Glenn DeMots believed diversifying our programs, rather than providing a singular line of service, would make a difference—and it did. As he handed the role of president to me, the personal engagement and quality of social services developed under his leadership provided a springboard for my own vision for the organization's growth and impact.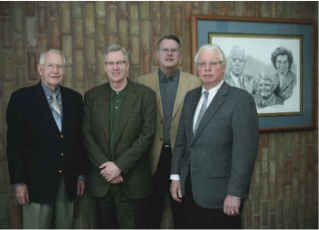 We four presidents continue to meet at least two or three times a year, providing a network of support and encouragement to one another. We share a bond and an understanding of what is unique to us as leaders of a faith-based nonprofit organization. As Bethany' current president, I am able to learn and benefit from each former president's unique, God-given gifts, talents, and passions. Their legacies have made a difference both to the organization and to me, personally. Their support gives me the courage to carry on.
Do you as a leader value the difference a predecessor has made, the legacy of leadership left for you? Don't neglect to tell him or her so, if you are able. That legacy has helped to make your organization or ministry—and you as a leader—strong.
####
Bill Blacquiere serves as President and Chief Executive Officer of Bethany Christian Services, a global nonprofit family preservation and child welfare agency with over 115 offices in the U.S., and serving children and families in 15 countries on five continents. Listen to Bethany's Every Child audio podcast. Learn more and hear about topics such as child welfare, family preservation, social justice, and sustainable, culturally appropriate social services in developing countries.  Read more from Bethany's Every Child blog on Christian Post.
March 13, 2015, is the last day for mentee's to register and activate a mentoring match for the March- August cycle on Christian Leadership Alliance's  Outcomes Mentoring Network!
Now is the time to establish your leadership legacy.

What is Christian Leadership Alliance?
Christian Leadership Alliance equips and unites leaders to transform the world for Christ. We are the leaders of Christ-centered organizations who are dedicated to faithful stewardship for greater kingdom impact.
Sign up for FREE blog updates.