Expand Your Kingdom Impact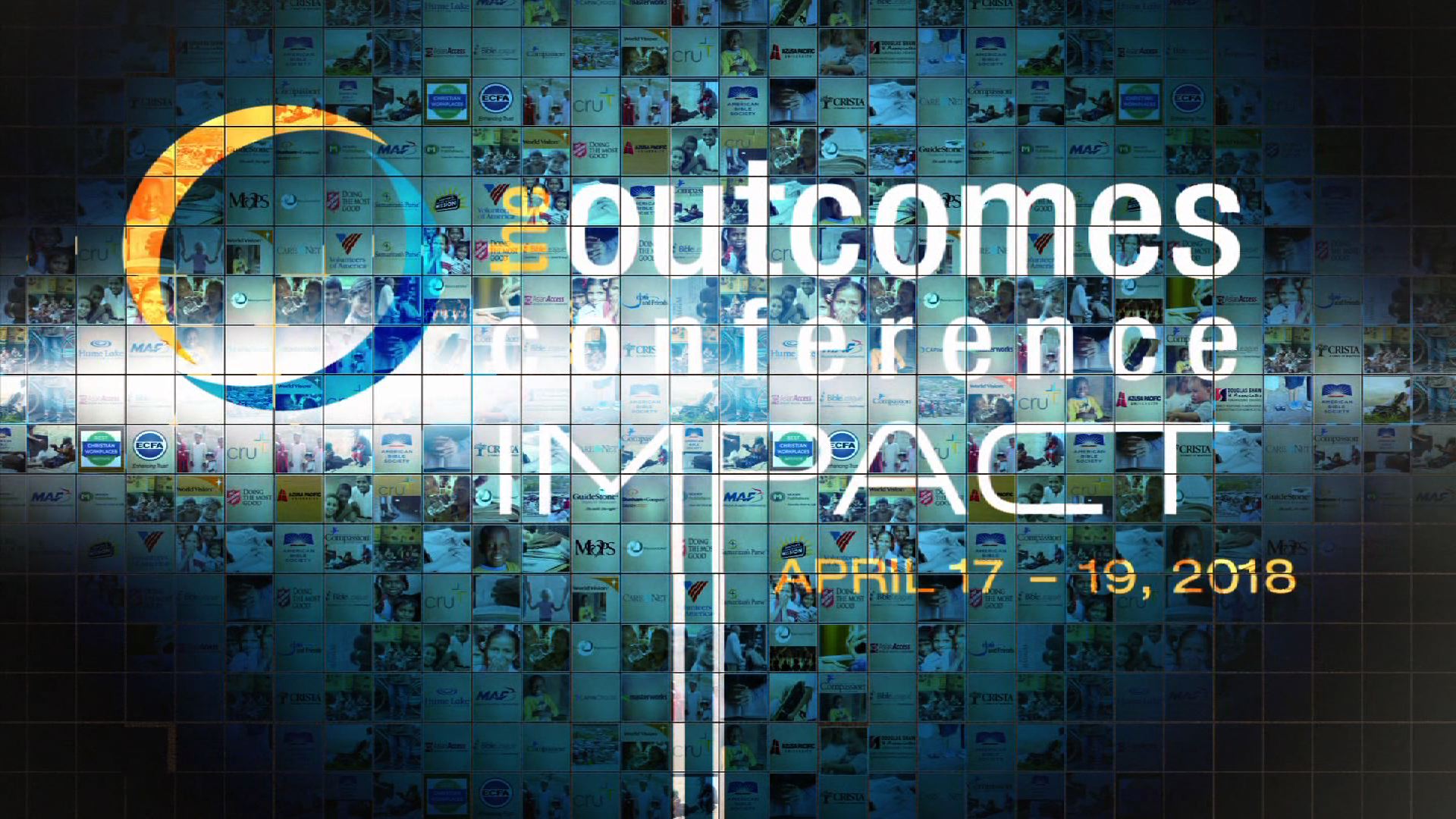 How will you expand your Kingdom IMPACT?
You are the light of the world. A town built on a hill cannot be hidden. Neither do people light a lamp and put it under a bowl. Instead they put it on a its stand, and it gives light to everyone in the house. In the same way, let your light shine before others, that they may see your good deeds and glorify your Father in heaven.
Matthew 5:14-16
At The Outcomes Conference 2018, Christian leaders from across the country and around the world will gather, once again, to strengthen their leadership IMPACT!
Christ-followers who are radically transforming lives meet each year at The Outcomes Conference. Over this three-day experience, they invest earnestly in each other.  All Christian Leadership Alliance (CLA) members recognize that by belonging to the Alliance, they have much to give and receive. Their passion and dedication create an atmosphere where dynamic peer networking, inspiring Christ-centered thought leadership and comprehensive professional development abound.
Do you long to strengthen your impact? Are are ready to invest in the overall effectiveness of your team? Are you compelled to do things with excellence for God's glory and purpose?  Then mark your calendar and register for The Outcomes Conference 2018.
Top Five Most Important Things to Know and Do!
Register Early
The early registration deadline, for the best prices of the year, is on Friday, June 30, 2017. (YES – it's really that close!) Be a wise steward by saving dollars and investing in your leadership and the managers you lead.
Bring Your Team
Special group rates are available for CLA member organizations, find out more by contacting with the CLA Registration Coordinator,  Heather.Martin@ChristianLeadershipAlliance.org.
Showcase Your Organization
Sponsorship opportunities are available and your key contact for more information is  Heather.McCulloch@ChristianLeadershipAlliance.org.
To secure your Exhibit Hall space, contact Dedra.Herod@ChristianLeadershipAlliance.org.
Sponsorship and exhibit booths are both great way to grow your exposure at this event and make connections with the leaders in attendance at our conference.
Share Your Expertise
Call for Presentations are being accepted through July 14, 2017. This is your chance to serve and become a leader of leaders.
Your Membership Matters
If you are not currently a member of CLA, we invite you to join this world-changing Alliance of global leaders and organizations. Your commitment as a member helps fuel the future of the Alliance and its ability to provide training resources to hundreds of thousands of leaders.
When you become an active member, stand with a Christ-centered community that shares your desire to steward all areas of their life with God-honoring excellence and impact. Be counted among the leaders from organizations like The Salvation Army, World Vision, Compassion International, Campus Crusade for Christ, The Navigators, The American Bible Society, and thousands more.
Explore all CLA has to offer and let us help you discover the membership level that is right for your organization.

Christian Leadership Alliance exists to equip and unite leaders to transform the world for Christ.
Save
Save

What is Christian Leadership Alliance?
Christian Leadership Alliance equips and unites leaders to transform the world for Christ. We are the leaders of Christ-centered organizations who are dedicated to faithful stewardship for greater kingdom impact.
Sign up for FREE blog updates.