What Fuels Charitable Intermediaries? By Tony DiFranco
Corporate Citizenship Fuels Charitable Intermediaries
Over the past decade, there has been an enormous increase in the number of companies engaged in charitable-giving initiatives as they strive for a reputation of an organization that gives back to its communities. Many credit the rise in corporate citizenship to the millennial generation. Corporate donations translate into goodwill, and millennials prefer to do business with corporations and brands with pro-social messages, sustainable manufacturing methods and ethical business standards.
In 2015, Nielson published its annual Global Corporate Sustainability report and it revealed that 8 percent of millennials expect their favorite companies to make public declarations of their charitable-giving initiatives and 66 percent of millennial consumers are willing to spend more on a product if it comes from a sustainable brand.
In-kind giving is among the simplest forms of corporate citizenship. Furthermore, product giving is the most significant philanthropic activity for many corporations and an excellent way to clear warehouse space while receiving a beneficial tax deduction. IRS 170(e) tax code, passed in 1976, allows businesses to realize significant tax benefits from donating goods to a qualified charity.
Corporate citizenship tends to consider charitable giving as a strategic investment that contributes to the interest of the shareholders, employees, as well as current and potential customers. The motive may not always be altruistic, but it's a mutual gain for all parties involved including the nonprofit organizations that benefit from the donated products.
Nonprofit organizations known as charitable intermediaries are often the recipient of these product donations or excess inventory donations. Charitable intermediaries are often referred to as conduit organizations or a gifts-in-kind organization because they are not the intended final recipient, rather just a pass-through. In other words, they are a nonprofit organization that collects donations of excess corporate inventory and distributes them across the country to other nonprofit organizations, public schools and churches in need.
 Corporations commonly choose to make product donations to intermediary organizations because there are several benefits for them. These benefits include saving time and money to find and match appropriate nonprofit organizations and assuring distribution and use compliance. For product donations, there are additional matters to consider including tax exemptions, inventory execution, and administration costs that become very complicated for corporations to handle independently.
 Charitable intermediaries are a great benefit to corporations as many of these organizations specialize in handling every aspect of product donations, including providing a set of professional services to make the entire process as easy as possible for the corporate donor. In addition, intermediary organizations have the knowledge, connections, networks, expertise and resources to ensure that the donations reach vetted nonprofit organizations.
The emergence of charitable intermediaries is also immensely valuable for nonprofit organizations. Charitable intermediaries offer schools, churches and charities access to thousands of brand new, high-quality products for a fraction of retail cost. Available products range from office supplies, toys and toiletries to maintenance equipment, cleaning supplies and clothing. By connecting nonprofit organizations with the goods they need at a low cost, the organization is then able to further their impact in the community and do more good.
Numerous charitable intermediaries are operating across the country increasing the opportunity for a nonprofit organization to acquire products and resources they need while maximizing mission dollars. Different intermediary organizations offer various programs, donation types and membership models. These programs serve as tremendous resources as they permit nonprofits to spend more of their budget on their own programs to improve lives and strengthen communities.
####
Tony DiFranco is the program director at Worldwide Inventory Network Inc (WIN Warehouse), a 501 (c)(3) public charity founded in 1991. WIN's mission is to connect other nonprofits with donated goods and their passion is to see other nonprofits thrive.
November is Premium Member Appreciation Month at WIN
WIN is offering a month's worth of deals that go above and beyond the usual premium member benefits. If you are a CLA ministry member, then you qualify for all the discounts offered throughout out this month!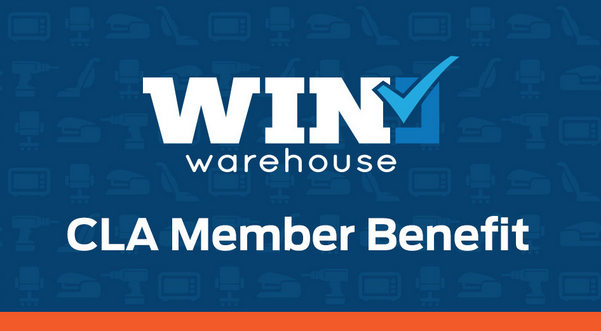 CLA is grateful for the 2017-2018 Higher Thinking Blog Sponsor

Biola University
Save

What is Christian Leadership Alliance?
Christian Leadership Alliance equips and unites leaders to transform the world for Christ. We are the leaders of Christ-centered organizations who are dedicated to faithful stewardship for greater kingdom impact.
Sign up for FREE blog updates.