Cultivating Relationships By Howard Rich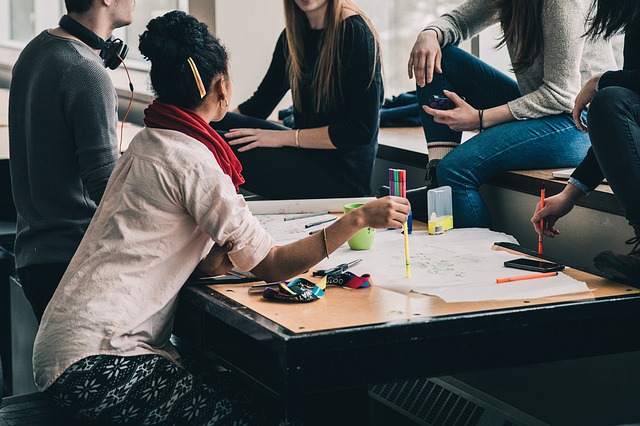 Leadership is About Relationships
As a leader, we influence best through relationships, not through position.  Without them, leaders cannot effectively and consistently address the issues of leadership development, ethics, fiscal responsibility, stakeholder relations, and stewardship practices.  Leaders deal with people; therefore, the best way to deal with issues is to learn to work well with others.  No amount of training and information will ensure long-term effectiveness or progress in an organization without personal relationships.
Biblical Perspective
The Gospel of John, chapter six, records the miracle of Jesus multiplying five loaves of bread and two fish to feed over 5000 people.  The crowd was truly amazed and impressed by Jesus, so much so that He sensed they wanted to force Him to become King (Jn 6:14-15).  Jesus knew these people came to Him because they had been fed, not because they understood His teachings or desired to embrace Him as their Master.  The crowds were gathering not because they were invested in His Kingdom, but because He was filling their bellies.  The day after He fed the five thousand, Jesus confronted the crowd by telling them that they only sought Him because He fed them.
John 6:35-59 records the Lord's explanation of who He is, what He came for, and how people can come to Him for eternal life.  This revelation was distasteful, incomprehensible, and impossible for most of the crowd to embrace.  From the beginning of His ministry, Jesus knew there would be those who would follow Him but would not become believers; those who would not have a deep enough relationship to understand and trust Him.  Once the masses, including some of His direct disciples, turned away, Jesus addressed those who stayed, asking them if they would also abandon Him.  The Lord did not run after those who left, nor did He offer them some concessions or tone down His message to keep the crowds coming.  He knew His efforts would be most fruitful with those who understood His purpose and could embrace His message, even if they didn't fully understand it.  Jesus deeply valued relationships and those who stayed with Him desired to learn and walk with Him side-by-side.
Relationship Reality
Relationships are often hard, especially as we let others get closer to us and allow them to see into the areas of our lives we are not necessarily proud of or we would rather forget about.  They can be painful, which Jesus knew all too well.  His interactions with his inner group of twelve disciples was fraught with misunderstandings and even the ultimate betrayal by Judas.  But, Jesus was a wise leader and knew He had to navigate the messiness and hurt because He loved his followers.  As followers of Jesus, He has entrusted us with many relationships, some of which involve leading and following in the organizations in which we work.
As Christian leaders in these organizations, one of our primary stewardship responsibilities is to point our people to Jesus in ways that help them see Him as the Master.  This means we have to be in relationship with those we lead.  It will likely be messy and hurtful from time-to-time, but it was worth it to Jesus, which means it is worth it to us to steward those relationships the best we can.
How invested are you in cultivating your relationships with others?  Are you stewarding them well?
####
Howard Rich is a life-long advocate of generous living and desires to see Christians lead from a heart of stewardship and generosity.

Studies indicate that accurate self-awareness, understanding who we are, including our strengths and weaknesses, is the strongest predictor of a leader's and team's overall success.
Through the Outcomes Leadership Core powered by Lead Like Jesus you now have access to a unique Biblical DISC® Assessment which helps you as a leader discover and embrace your God-given identity. It also equips you to use that knowledge for personal and team benefit. See your unique design through a powerful biblical lens.


What is Christian Leadership Alliance?
Christian Leadership Alliance equips and unites leaders to transform the world for Christ. We are the leaders of Christ-centered organizations who are dedicated to faithful stewardship for greater kingdom impact.
Sign up for FREE blog updates.