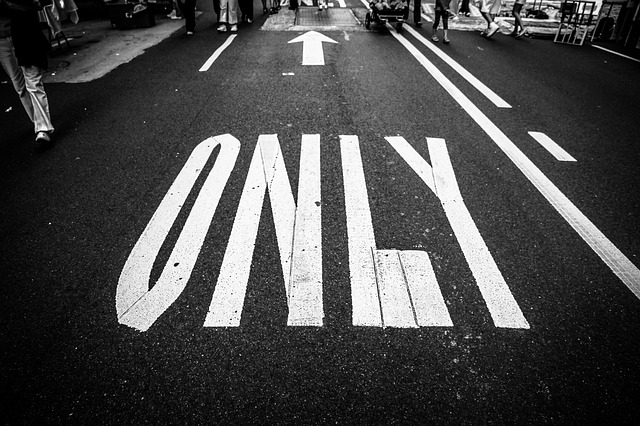 The desire of the righteous end only in good. – Proverbs 11:23, NRSV
Only is a word we often use to emphasize a point. We might say,
" I only want this one thing!"
What we mean is, you should listen to me because I've got a request, and so it deserves to be heard.
Another way we may use this word is that we tell a beloved person,
"You are my one and only."
That means no one else holds the place in your heart that that one person does.
What is it that makes this word a great word to consider in the things of God?
Perhaps it is this. If we want only what God wants, then our priorities shift from mere matters of the heart, to matters of the Spirit. Our hearts are in alignment with God because we are declaring that we want to do what will further the work of His kingdom. We want to do the good things, the right things, the things that truly matter. When we focus on God's love us and our love for God, according to the Proverb, then ultimately, only good will come.
When you have eyes just for God, and you have a heart to listen for His voice, the you can be sure that good will prevail according to God's plan and purpose for you.
God wants your love for Him to be a continual focus. Look for Him wherever you are and let Him know you serve Him, alone. He will hear the prayers of  your heart and guide you toward those things that bring life to your soul.
Lord God,

You know me better than I know myself. You know that I can often get distracted and that I may not always focus my heart's attention on You.

Help me today to seek Your face and prepare my heart to serve You – only.

Amen.
####
 Karen Moore is an author and speaker who has published over 70 inspirational books with over one million copies in print in three languages. This devotion is an excerpt from her latest book, What a Great Word: A Year of Daily Devotions.
Something powerful happens when God's people gather together to be ONLY about His business.  Christ-centered leaders recognize they are stronger when they allow other Christian leaders to speak into their life. That's the DNA of those who belong to Christian Leadership Alliance. It's the Alliance where leaders invest in each other for greater Kingdom impact.

All Christian Leadership Alliance members who register four individual at one time, earn a fifth registration FREE.

What is Christian Leadership Alliance?
Christian Leadership Alliance equips and unites leaders to transform the world for Christ. We are the leaders of Christ-centered organizations who are dedicated to faithful stewardship for greater kingdom impact.
Sign up for FREE blog updates.