Unifying the Team By Rick Garris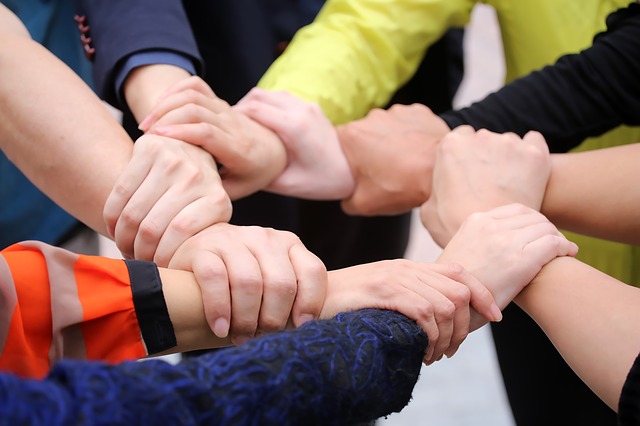 Bring Your Team Together – United in Purpose
Let's say you are tasked with a huge organizational objective for your team. You are given a short time to accomplish it, and are provided with a team of people from all over the country with varied backgrounds and skills. With no best practices to follow, or books or blogs to guide you through the pitfalls, could you unite this team?
Could you achieve the mission objectives, and accomplish something no one else has done before?
Gene Kranz did. As Flight Director of the Apollo 11 moon landing, he was credited with building and leading such a team. One insight to his leadership style is that he wanted to be sure everyone was on the same page. A July 15, 2019 CBS News story by William Harwood, entitled "The inside story of Apollo 11's nail-biting descent to the surface of the moon" quotes Steve Bales who was then the guidance officer in mission control.
He recalled of Kranz:
"He said however we walk out of this room, whatever happens, we're walking out as a team. I'm taking responsibility. However we get out of here, we're going out as a team, we're not pointing fingers at anybody."
Kranz knew the value of  bringing people together, equipping them to perform unique roles with developed expertise.
This is our charge. To take our employees and mold them into a united ministry core ready to take on whatever comes their way. Each individual must on their own decide to engage, take on the mission and apply it to their daily work.
Your team will do this because they understand the impact that their contribution has on the success of the organization. They will partner with you to succeed as individuals and as a team.
Isn't this exactly what Jesus did with his 12 disciples?
####
Rick Garris is the Assistant Vice President of HR at Colorado Christian University. He has worked in HR at nonprofit and for-profit industries, while spending the past 12 years in Christian higher education. This is an excerpt from The Outcomes Magazine, Fall 2019.

Give your employees the gift of professional development and a chance to unite them.
Register for The Outcomes Conference and make it a total staff experience!
Christian Leadership Alliance members who register four at the same time will earn a fifth registration FREE.

What is Christian Leadership Alliance?
Christian Leadership Alliance equips and unites leaders to transform the world for Christ. We are the leaders of Christ-centered organizations who are dedicated to faithful stewardship for greater kingdom impact.
Sign up for FREE blog updates.