Becoming a Liberating Leader by Holly Moore

The Process of Becoming a Liberating Leader

When I was in my early 30's I wasn't thinking about the difference I could make by being a liberating leader. I was a couple of years into a new role with a large publicly traded company and my responsibilities were limited to a specific location within the organization and my role was narrowly defined.  Although the corporate headquarters were located in another state, a number of the executives decided to have a strategy meeting in my city.  Since I was a local team member, I was asked to come and do a short presentation on how we were reaching a certain target group of clients.
DEFINING MOMENTS
What could have been merely an hour of my life during a regular day ended up becoming a defining moment.  At that meeting, I had the opportunity to interact with one of the key executives and he modeled a leadership style I have sought to emulate in my own life ever since.
He listened to what I had to say and gave me his full attention.  He took notice of my abilities.  And then, he remembered.  Sometime after that when a need arose in my division, he challenged me to do more than I had ever done before and offered me a promotion that expanded the scope of my responsibilities.  It literally changed the trajectory of my career at that company.
Do you know what made him a leader worth following?  He knew how to calibrate high support and high challenge to create a culture of empowerment and opportunity.  In turn, I performed at a higher level than I ever imagined possible.
 BALANCED VOICES
We all desire to successfully lead our teams.  Yet, this is the challenge:  Each of us have a unique leadership voice and style that informs how we give and receive communication.  Some of us have temperaments that easily encourage and support those we supervise.  While that is a great attribute, it can lead to a sense of entitlement if not balanced.  Others of us find it natural to challenge others and have high expectations of them.  But if that is all they receive from us; it can create a culture of domination and fear.
JESUS AS THE MODEL
This is a particularly important issue for us to face in the world of faith-based nonprofit organizations.  Throughout my career, I have seen well-meaning Christian leaders on both ends of this spectrum who believe there is a Biblical basis for their particular behavior.
Jesus was the perfect example of a liberating leader.  He saw into the hearts of people and knew in the moment what was needed.
He challenged the religious leaders and called them out on their hypocrisy.
He encouraged Zacchaeus to spend time with him in fellowship as a first step in learning the ways of God.
He called challenged Peter when he succumbed to fear after walking on the water.
And then, He lovingly mentored Peter and restored him after his denial.
BECOMING A LIBERATING LEADER
We can also become liberators who provide both high support and high challenge for those we lead so they can seize opportunities and flourish.  How do we do it?
Know and Lead Yourself
The first step is to understand your own tendencies and what it is like to be on the other side of you.  The more I understand what makes me "tick", the better I can manage my reactions, emotions and responses to others.
Know Those You Lead
Each person has a unique temperament and wiring.  When you discover it, you can personalize your support and challenge in a way that they can truly hear and receive.  The tool I use the most in my consulting practice is The 5 Voices assessment created by Jeremie Kubicek and Steve Cockram, founders of GiANT Worldwide .  You can check it out yourself!
The Power of the Pause
Learn to pause before immediately reacting to an issue with someone you are leading.  Ask yourself:  based on what I know about this person, do they need support or challenge from me in this moment in order for this issue to be addressed and to move forward in a positive way?
When we make the decision to be a liberating leader, our teams will perform at a higher level, achieve the desired outcomes of the organization, and create a culture where every voice is heard and valued.  And then, only eternity will tell the abundant fruit that comes from that kind of organization.
####
Holly Moore is the President of Hollis Strategies where she puts to work her twenty years of experience by collaborating with individuals and organizations to develop strategies that increase their influence and grow their organizations.

Amy Norton and Holly Moore, GiANT Worldwide consultants, team up to facilitate the annual CEO. If you are a CEO, Executive Director, or Senior Pastor, then you wont' want to miss the opportunity to discover the process and tools that will inspire you to BECOME A LIBERATING LEADER!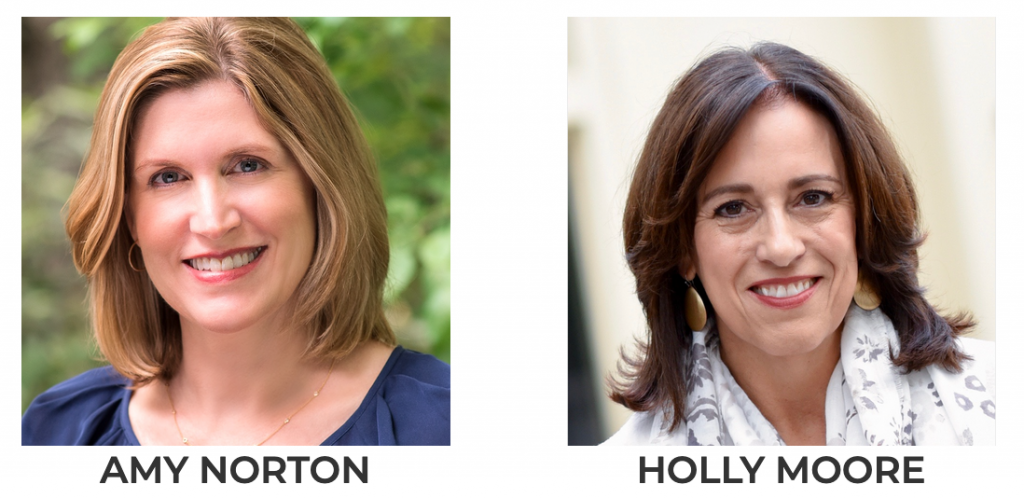 What is Christian Leadership Alliance?
Christian Leadership Alliance equips and unites leaders to transform the world for Christ. We are the leaders of Christ-centered organizations who are dedicated to faithful stewardship for greater kingdom impact.
Sign up for FREE blog updates.