Unexpected Encounters By Jon Lewis

Stewarding Unexpected Encounters
One of the key lessons I've been teaching in my Steward Leader seminars for African audiences is the importance of stewarding encounters and relationships with other people. I usually start out by highlighting what typically goes wrong in relating to others.  We either consider them as:
means to our own ends, or
obstacles to our own success.
Rarely do we view other people as fellow companions in need of encouragement on their own journey of becoming faithful stewards.
Africa Bound
Much to my chagrin, it was on one of those teaching trips to Africa where I was the one who needed to be re-taught that very lesson.
I was connecting to a second flight in West Africa and because my first flight had been late, I was the last to board the next plane. As you might expect, the disrupted schedule also disrupted my reserved seat assignment—one of those coveted aisle seats that offer a bit of extra room that is so precious on crowded inter-Africa flights.
Instructed by the gate agent to "just take whatever seat is available," my worst fears were soon realized when I discovered my last option was a tight middle seat toward the rear of the plane. Eyeing the two men on either side of my relegated "prison cell," I admit my first thought was something along the lines of those men being obvious obstacles to MY comfort. Once the plane was rolling down the runway, I pulled out my tablet and earbuds ready to drown my misery with an audible book selection. No such luck.
The Encounter
The man next to me by the window tapped me on the shoulder and, following prompts from a big black notebook, started asking me questions like "Do you know Jesus?" and "Are you ready to go to heaven?" At first, I thought I could shut him up by telling him I had been a missionary most of my life and had already prepared myself for heaven. But no such luck with that either. Reluctantly, I pulled out the earbuds and resigned myself to a conversation with my insistent neighbor.
A Steward's Journey
Somewhere between Lomé, Togo and Dakar, Senegal, my thick brain finally woke up to the fact that this man was far from being an obstacle but indeed a fellow traveler on his own steward journey.  From that point on, our conversation was not only delightful, but resulted in an amazing "divine appointment" for ministry networking. It was an unexpected encounter!
Born and raised in Nigeria, he felt God calling him to minister in the Portuguese-speaking country of Guinea-Bissau where he married a local woman and eventually became national direcMy tor for an international evangelism ministry. His current passion was how to reach the hundreds of Muslim migrants moving into the western provinces of the country. "What we really need," he explained to me, "is a way to equip our staff workers with bicycles and a means to show the Jesus Film in small home gatherings as we reach out to our Muslim friends family by family." He went on to explain his vision for how sharing God's love in humble and personal ways could significantly transform the mindset of an entire population group that had previously been closed to such ministry.
My Stewardship Lesson
I certainly hope I don't have to be re-taught more stewardship lessons the hard way like I was that day. But I am happy to report that I finally did get the message. Today, six months later, I have successfully raised funds to purchase five bicycles plus five back-pack kits with mini battery-powered projectors that are now on their way to my window-seat friend in Guinea-Bissau—all thanks to eventually recognizing the value of stewarding unexpected encounters with people that show up on my life's path.
Who might God have placed in your path who might need a word of stewarding encouragement?
####
Jon Lewis is a Senior Associate for Partnership Advancement with OC International and focuses on encouraging global Christian leaders towards greater ministry effectiveness. With over 40-years of experience, he also served as a MAF mission pilot in Africa and CEO of Partners International.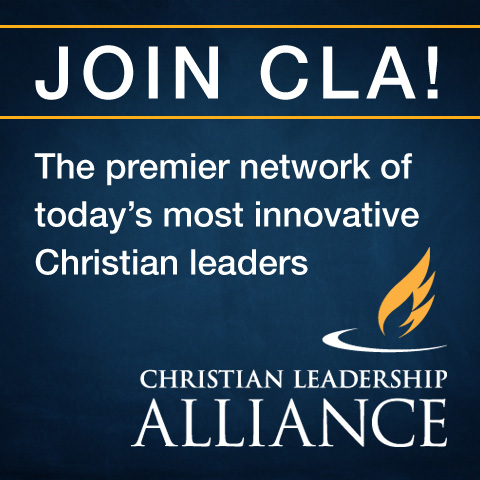 As. a leader you don't have to go it alone. If you care about leading based on Biblical principles, seek to do all things with God-honoring excellence, and want your influence to reflect the character of Christ, then you need to belong to Christian Leadership Alliance. Through this community you will find practical professional development, leaders who are  willing to invest in you, and training that will keep you centered on Kingdom outcomes.
This is a community where a leader like you belongs.

What is Christian Leadership Alliance?
Christian Leadership Alliance equips and unites leaders to transform the world for Christ. We are the leaders of Christ-centered organizations who are dedicated to faithful stewardship for greater kingdom impact.
Sign up for FREE blog updates.