Culture is the Secret Weapon of Brand Impact By Mark Miller
Do you know what's your secret brand impact weapon?
First of all, brand impact is not something your organization has, it is your organization! It's made up of tangible and visible elements: a logo, a website, print collateral.
But it also involves the intangible. It's the sum total of how others perceive you. It's what people say about you when you leave the room. And intentionally shaping that perception involves both art and strategy.
The Four Dimensions of Brand
If brand is how others perceive you, then branding is the art of shaping that perception. When thinking about shaping the perception of your brand, it's helpful to break it down into four  dimensions:
Culture: Your understanding of who you are and your purpose—your brand's most important dimension.
Services: What you do, whether it's selling widgets or creating environments.
Experience: How you feel when your audience engages you at any level.
Identity: Your logo, website, collateral… basically what you look like.
Effective brands work hard to align these dimensions. When your brand is aligned, you've got everything it takes to deliver a consistent promise to your audience. Alignment increases trust, and trust leads to audience retention. It grows brand-believers and advocates who build awareness and buzz for your brand.
But when these four dimensions are misaligned, your brand fails to deliver a consistent promise. And as your brand breaks down under poor alignment, no amount of marketing will reverse its decline.
Your Secret Weapon
Brand alignment starts with culture—the single most important dimension of your brand. Culture is your "true north," guiding and aligning every other part of your brand.
Culture is the secret weapon of brand performance. Reinforcing your internal culture allows you to invest from the inside out and to help your people live out the brand in authentic ways. And it sets up your organization to start performing at a whole new level.
Implementing Change on the Cultural Level
During my 18 years in branding and marketing, I've seen how a misaligned culture can cripple a brand. On the flip side, by reinforcing culture, I've seen clients strengthen their brands from the inside out, delivering on their mission more strongly than ever.
We've taken common pitfalls we've seen and turned them into a clear process you can use to align your brand and culture. Ultimately, this framework will enable your organization to better deliver on its mission.
Here are the five elements of our framework for implementing brand change on the cultural level:
Values to Virtues: Values are often held as beliefs—but aren't always clearly actionable. When you translate your values into virtues and behaviors, you end up with actions your people can live out in practical ways.
Structure: Organizational systems should make it possible for you to deliver on its promise and help your people live out its values. Think about your budget, management, supervision, and development. Do these systems truly help people execute the brand promise—or do they make it hard to carry it out?
Traditions: By creating specific traditions, you can reinforce the culture of your brand. Shared activities strengthen your culture by providing tangible opportunities for people to collectively experience your values.
Lore: Lore is the stories that get told around the water cooler over and over again. Effective brands are intentional about finding and creating lore that reinforces their values. In the absence of curated stories, people end up gravitating toward stories that reinforce mundane—even negative—aspects of your culture.
Artifacts: Thoughtfully designed collateral and tools help your people represent your brand's values. Artifacts should echo your storytelling and increase internal brand engagement. Think of it as customized swag that allows people to live out your values—so they can better deliver to your audience.
Start Aligning

The process of building an aligned brand is just that—a process. And the process is just as important as the final product. When you invest in high-engagement, culture-building experiences for your team, you'll see your people embracing culture with greater buy-in. And you'll also see your brand aligning to deliver consistently on its promise and mission.
####
Mark Miller is the President and Managing Partner at Historic Agency, an innovation and design lab scaling the reach of the gospel through Kingdom work. Historic has served influential ministries like Barna Group, Frontiers USA, Rooted Network, Purpose Driven Church, and many others. With over 18 years of experience, his heart for serving ministry is founded in his passion for growing the Kingdom through the local church, missions organizations, and nonprofits.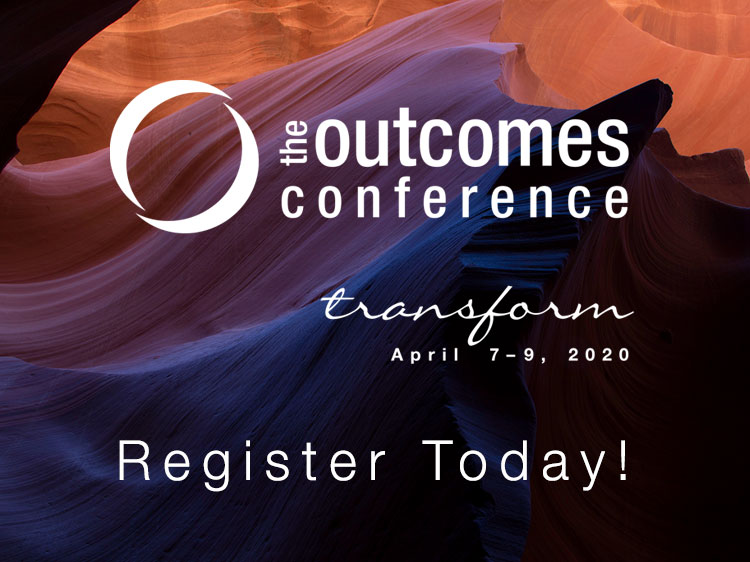 Jump-start Your Alignment!
Join Mark Miller and his founding partners at Historic Agency, at the Outcomes Conference 2020 workshop on the Transformative Power of Brand. They will help you learn how to assess and identify barriers within your own brand. And you'll discover how to begin strengthening your culture to build a brand that truly lives out its values and delivers on its promise.  Historic Agency is the proud sponsor of the Marketing/Communications Workshops Tracks at The Outcomes Conference.

What is Christian Leadership Alliance?
Christian Leadership Alliance equips and unites leaders to transform the world for Christ. We are the leaders of Christ-centered organizations who are dedicated to faithful stewardship for greater kingdom impact.
Sign up for FREE blog updates.