The Season of Brokenness By Andrea Leigh Capuyan
The Season of Being Broken Into
A season of resurrection, triumph, and feasting. A season of remembrance. For Jesus the time is approaching when his body will be broken for the life of others. Around the communal table of the Passover meal, He beckons us to remember the life God created for us…"be fruitful and multiply."
The time is near. He takes the bread, blesses it and breaks it. He gives it away.
"if it dies, it bears much fruit…"

"If anyone serves me, he must follow me."
Following Jesus
How are we walking this path he walked? We desire fruitfulness, so do we welcome the breaking? A life which mirrors Jesus is an image of humility. A life of fruitfulness is born out of humility and self-surrender. The promise of the ever-lasting, never-ending bread begins with a broken seed. A life of influence takes root in sacrifice. A life which nourishes relinquishes the spot light. When we lay down our demands, then other folks can emerge. We multiply. We empower. We bear His image, His life.
The Invitation
Here is the invitation to us in our life and leadership. Do we invite God to break us, so we might be given for others?  Leaders who wish to multiply and empower will cultivate a life which is nourishing. It is tempting to believe that we multiple our influence by replicating our image in the life of those around us. Jesus teaches us He multiplies through loss. It is an invitation to feed others, rather than feed our own self-interests. Let go of our independence and self-assurance and isolation. Let go of our strengths and yield. Then we will create nurturing, generous environments of sweet communion – community. Joined together, sharing and savoring together this blessed calling from God – brokenness bears fruit, a fruit which lasts. A fruit which multiplies.
Your Brokenness
Where is your leadership journey taking you? How is brokenness shaping your story, informing your influence? Consider this image.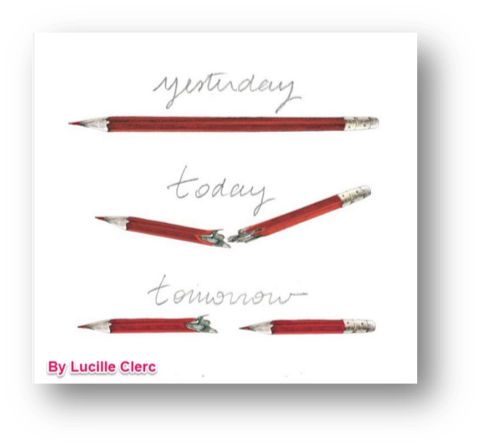 It was created in the wake of death, suffering, and horrible loss. Tragic events we strive to avoid – we resist, we shut out. Yet, this image bears witness to a profound, eternal truth – God multiplies through sacrifice. And this is the invitation He extends to you. As you partake of His gifts, will you also give it away? As you encourage others surrounding you, may your story be a remembrance of Him. A remembrance of this – making more begins by being broken into.
####
 Andrea Leigh Capuyan, CCNL, CNAP, is the Executive Director of the Laurel Pregnancy Center in Laurel, Maryland. She is cares about leadership development and organizational culture within the small nonprofit ministry setting. She is passionate about encouraging fellow women in their roles as leaders. Defining our identity as a steward of God informs her perspective on everything – faith, leadership and spiritual transformation.


What is Christian Leadership Alliance?
Christian Leadership Alliance equips and unites leaders to transform the world for Christ. We are the leaders of Christ-centered organizations who are dedicated to faithful stewardship for greater kingdom impact.
Sign up for FREE blog updates.