A Little Happiness By Matt Fore

A  Little Happiness Goes a Long Way
Yes, a little happiness does go a long way. As I've always said, "The best defense is a strong offense." Or maybe that was said by famous nineteenth century military theorist, Carl Von Clausewitz. It was definitely one of us. This principle holds true in many areas of life including football, debates and food fights.
It's important to be on the offense at times and not merely fending off problems from a defensive position. You and I are bombarded with negatives every day. The natural response might be to deflect and absorb as little as possible for minimum damage but I am suggesting we mount an assault against the negative with a cavalry of happiness generating activities.
It's about time someone said it.
Here are three actions you can begin today that will help defeat the darkness and generate real offensive happiness in your life.
 Quit.
You've probably heard the saying, "Nobody likes a quitter." When I was a kid, that's what my brother Joe used to say when he encouraged me to keep my head under water.
Quitting is frowned on in sports and any good-natured competition but, for an increase of happiness, it is absolutely essential.
Yes, it's true that if you don't get all your work done by the end of the day, the earth will be pulled into a vortex and life will no longer exist. On the brighter side, when you give yourself a time to quit during the day, it gives your mind a place to stop.
Having that place to shut down helps you set a pace for the day and frees up space in your life for happiness. What will you do with that space? Maybe you could hang out with your spouse or introduce yourself to the kids.
Take a Chocolate Break
According to an article by a doctor with a very long name, dark chocolate is good for you. I realize that's not what you want to hear but if you'll stick with me, I'll do my best to defend my position.
Dark chocolate triggers the walls in your blood vessels to relax which lowers blood pressure and improves circulation. It also contains magnesium, a mineral that helps ease the effects of fatigue and depression.
Could this be true, you might be wondering? With all the sweets out there that are forbidden, let's not mess up this great news with further research. If this discovery doesn't make you happy, you should immediately seek professional help.
There is one down side. Only seven ounces per day or about the size of half a candy bar, is safe. We'll call that the guilt free portion. After that, you're on your own.
Carve Out Some "You" Time
You've made time for your spouse, your kids, your job and your dog. That should do it right? But it seems like someone has been left out. Oh wait, it's you.
To increase happiness, carve out time for you. We'll call this, "YOU" time.
When you were a kid, you might have played with a toy called a "top." It spun around to your great delight in one place for a few minutes but then it moved in a haphazard direction while still rotating. Your life without the "You" time could do the same thing.
Let's assume each spin represents a day. It's easy to get so wrapped up in the spins that you lose track of which direction you are going.
"You" time helps you stop the spinning and reflect on the direction in which you are traveling. It's your opportunity to be quiet and listen to the voice of God as he encourages you through his word and his Spirit. What does he say to you that you cannot hear in the chaos of the day?
"You" time is whatever works for you. It could be early, it could be late, it could be when you lock yourself in the closet. For me, it's those first quiet moments of the day as they are best expressed in Psalm 119:147-148, "I rise before dawn and cry for help, I wait for thy words. My eyes anticipate the night watches that I may meditate on Thy word."
A Time To Be Aggressive
The stressful life you lead almost guarantees to rob you of happiness if you give in to all its demands. There comes a time to hold up a standard against the onslaught of the negative and deliberately tap into the peace that can only be found in a genuine relationship with God that sustains you through the consistent disarray.
I can almost hear your response, "I would feel so guilty if I took time out for myself." To be quiet and listen to the voice of God, to quit when there is more to do, to eat chocolate without guilt. Heaven forbid. This must be heresy.
In reality, to obtain any degree of happiness you must take care of you. To be one who nourishes, you must be nourished. It isn't a luxury, it's a necessity. You can tell them I said so. You're welcome.
####
Matt Fore is a writer, speaker, sleight of hand artist, nut and the author of a new ebook called "Live the Happy -How to Worry Less and Laugh More."  It's packed with action steps as well as fun and funny stories to demonstrate God's willingness to carry us through every daily obstacle so we can maintain a confidence in His goodness, resulting in peace of mind and even a smile.  You can find out more at LivetheHappy.com.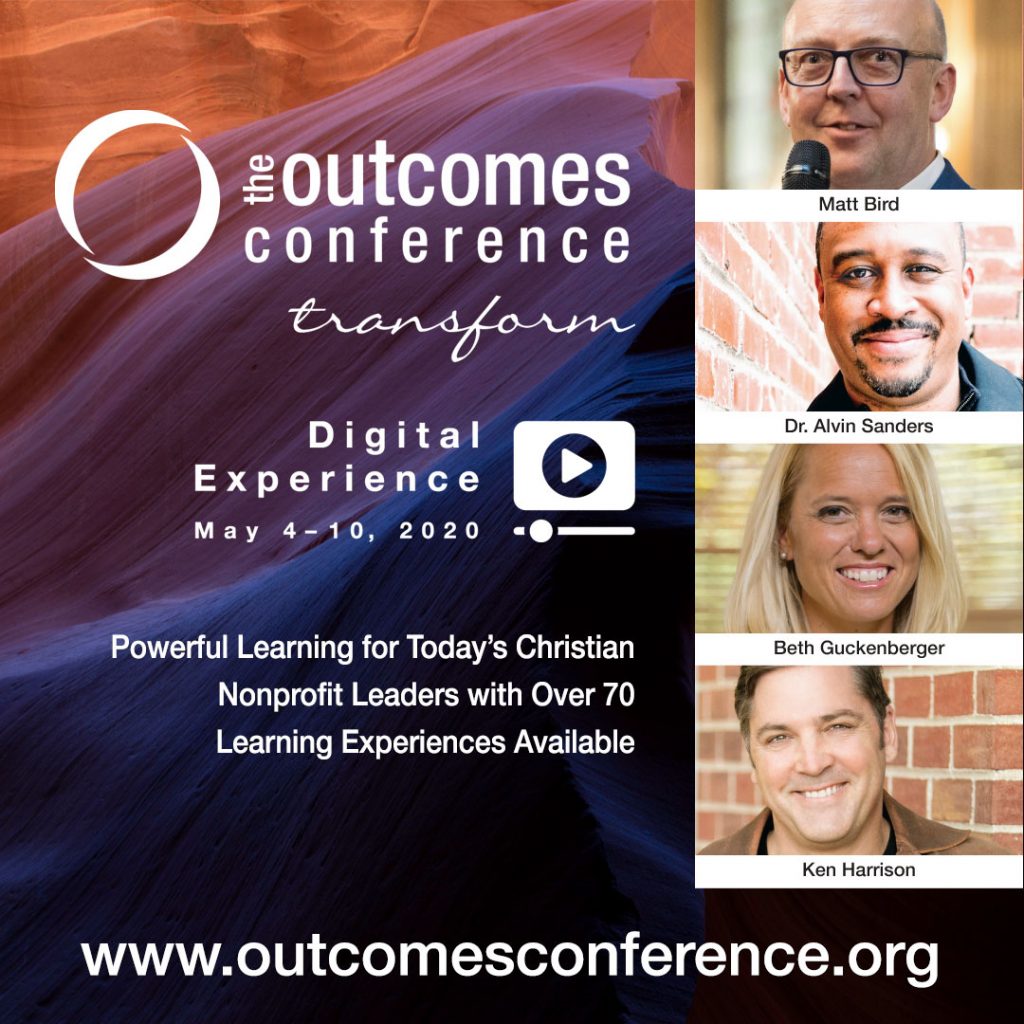 One week left to register for the Outcomes Conference Digital Experience 2020.
Register now to get in all the live experiences and to engage with over 100 of our faculty!
CLICK TO SEE what the Christian Leadership Alliance community has prepared for YOU!

What is Christian Leadership Alliance?
Christian Leadership Alliance equips and unites leaders to transform the world for Christ. We are the leaders of Christ-centered organizations who are dedicated to faithful stewardship for greater kingdom impact.
Sign up for FREE blog updates.