3 Questions to Guide Your New Ministry Plans by Terry A. Smith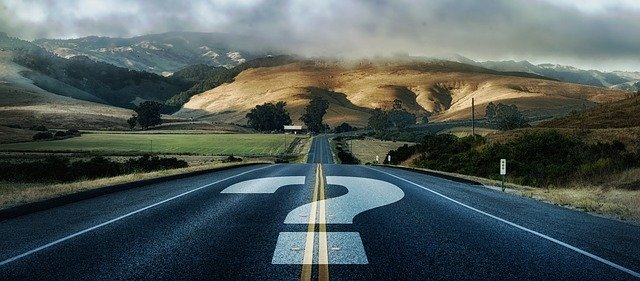 Are You Adapting Plans to Guide You in the Current Climate?
What's guiding your current plans? For countless churches and ministries, COVID-19 has created massive disruption. Unable to gather physically, we've moved to online connections. Churches who didn't have a Facebook page strategy are now scrambling to broadcast Sunday worship services live; in-person Bible studies have been replaced with Zoom calls; service-based ministries are forced to conduct ministry at a distance.
In any environment and under any circumstances, a climate of invitation and openness is still foundational to developing unity. The principle of hospitable leadership still stands whether in person or across pixels. To maintain connectivity and momentum among followers and staff alike, leaders need to swiftly cast new vision and strategize a unique path forward.
Let's approach today's environment through the timeless lens of hospitable leadership, asking some specific questions to help guide your new plans.
Q1. Are you communicating clearly enough online?
The hospitable leader is a communication champion. We often measure the success of our message by focusing on our sending techniques. But, as outlined in my book, The Hospitable Leader, the secret to getting all of your people on the same page is asking for the right feedback to determine if your message was properly received in the first place.
Now more than ever, in a crisis situation, focusing on clear and understood communication is more necessary than ever. There are likely several areas of operations that need a shift right now— from leadership/employee training, donor development, events, ministry activities, staff meetings, communications, operations, etc.
You can use this unusual opportunity to turn pessimism into passion and isolation into involvement by championing communication. Not just one to many, but many to many, peer to peer.
Q2. Are you inspiring your team to work and create—together?
People need to be led—want to be led—by leaders who inspire them to work TOGETHER to accomplish a mission.
Your followers' and team's gifts are still intact, and when those gifts are used for the good of the body, every person will experience life to the fullest. There's no reason for those gifts to go unused simply because of the challenging circumstances!
This is your opportunity to choreograph a delicate leadership dance that inspires your group to join together in service. For example —
Challenge a small group to take turns, remotely checking in with a single parent to encourage him in his exhausting efforts
Invite others in your neighborhood to rotate the delivery of a takeout meal to a local senior citizen
Start a casual text exchange with the singles who are literally alone right now in your faith community, committing to "restart the conversation" every couple days
Efforts like these expose us to new individuals, and open our hearts and virtual homes to strangers. Actions like these are at the core of radical, hospitable leadership.
Q3. Are you discovering the joy and pleasure of creating collaborative teams?
We are wired to accomplish more when we work in a unified effort, and we are wired to enjoy it more because we've accomplished it with people we care about.
This instinct of great leaders to focus on people and harmonize their efforts to accomplish a mission comes from God. Remember that we were made to need other people in every stage in life, even more so in times of crisis. Collaboration is more rewarding than isolation!
Adopting a democratic communication style is critical in these times of separation. Defined as involving follower involvement and participation in the determination of goals and procedures, this communication style will contribute to healthy teams because it clearly communicates a leaders' need for collaboration.
We should be constantly sending the message that working collaboratively is not a problematic necessity or complication, but part of our pleasure. Let's acknowledge that we are better together. Your people will experience a welcomed closeness under this paradigm despite physical separation.
In addition to successfully and fruitfully accomplishing the mission, this climate also results in the growth and self-actualization of those we lead. When people know you need them, wonderful things happen.
I hope these three questions help you adapt your communication approach to close the gaps while we are social distancing today.
In our currently upturned ministry environments, which area do you see the most opportunities for communicating regarding these three principles? 
####
Terry A. Smith has served as Lead Pastor of The Life Christian Church for thirty-eight years.  TLCC – a non-denominational faith community with campuses in West Orange and Paramus, New Jersey – is known for its vibrant diversity and robust leadership culture with people from more than 132 distinct communities in the New York City Metro area participating in the life of the church. Terry is also the author of The Hospitable Leader: Create Environments Where People and Dreams Flourish (Bethany House).
The Outcomes Conference Digital Experience 2020 begins on May 4, 2020 and you will have access to over 100 learning experience until July 25, 2020. Encounter leaders who are ready to sow into your life the best of what God has given to them.
Be ready for what God has for you on the other side of a pandemic, sheltering and a your current normal!

What is Christian Leadership Alliance?
Christian Leadership Alliance equips and unites leaders to transform the world for Christ. We are the leaders of Christ-centered organizations who are dedicated to faithful stewardship for greater kingdom impact.
Sign up for FREE blog updates.