A Prayer of Trust and Commitment By Ed McDowell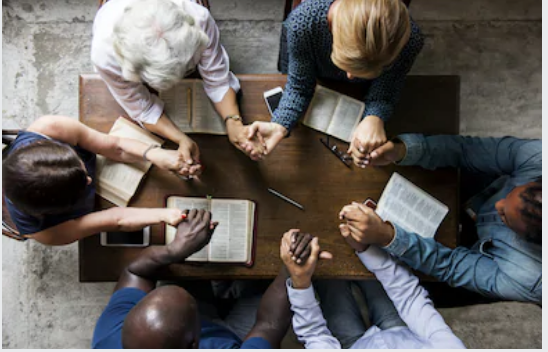 A Prayer and Commitment to Trust God
In God, we trust. Today Christian Leadership Alliance launches the Outcomes Conference Digital Experience 2020. We open this event in prayer and voice our full and complete trust in God.  We are grateful for the beautiful prayer submitted by Ed McDowell. It expresses well the heart and desire of Alliance community for leaders.
O Lord, I trust you.

Father God,

If all I have worked for is taken away, will I trust you? 

The efforts to make a difference in this world through the organizations and relationships provided by You are in a time of real vulnerability. Some will not make it through this time. Everything is being stress tested.

There is so much of my identity and character wrapped up in the things you have called me to do.  The stripping away of all those things is leaving me before you with a fresh recognition that any good thing I have known or will know in this life comes from you. 

You are bringing new opportunities to reach this world that require thoughtful and rapid adjustment.  The sense of timing is incredibly challenging to embrace and yet there is this awareness that you are leading.


There are two pandemics going on.  The pandemic of Coronavirus and Fear.  Father, fear is paralyzing us in the most basic areas of our lives.  Even as a leader, I am aware of this fear and know that I must not let it be what defines my life.  You and your will need to define my life now, more than ever.

Sacrifices will be required during this time.  I must lead those around me in making those sacrifices and living them out through my decisions and actions.  Doing this in my own strength would be foolish.  I come to You for the strength and wisdom to do this. 

Government leaders are providing the boundaries and guidance for dealing with this pandemic.  Give me the capacity to pray for them, even when their decisions have profound impacts on my life, family and work.  Father God give them wisdom. 

May my life point people towards you.  Don't let me give into leadership panic or isolation.  Help me to draw people close in a time of social distancing. Give me a quiet peace and strength knowing that your very presence is coursing through me to bring hope and encouragement to others.  Please draw people to You.


Help me to see beyond the pandemic.  Give me a fresh heart and mind for what you want me to face and how you want me to face it.  Give me the courage to act in faith, as I know that my sight will be limited and your sight if perfect.


Let me be reminded that even now, all your scripture is true and helpful.  Your word always accomplishes what you send it out to do (Isaiah 55). You are with me now. 

I will trust You!

Thank You Father, Son and Holy Spirit.

In Jesus name,

Amen
####
Ed McDowell is the CEO of Warm Beach Camp. He has extensive experience in overseeing and directing ministry organizations, including stewardship development, personnel and organizational management.


If you have not registered for the Outcomes Conference Digital Experience
The event releases May. 4 – 10, but will be available to all attendees, on demand, through July, 25, 2020.
What are you waiting for?

What is Christian Leadership Alliance?
Christian Leadership Alliance equips and unites leaders to transform the world for Christ. We are the leaders of Christ-centered organizations who are dedicated to faithful stewardship for greater kingdom impact.
Sign up for FREE blog updates.