Resource Development Technology Showcase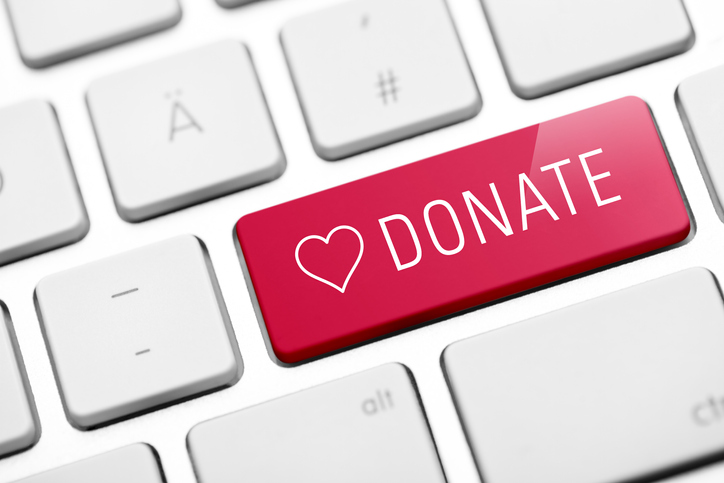 Showcase Friday: Technology that Unlocks Generosity
This is week three of the  Christian Leadership Alliance showcase series. Today we bring to you experts in the areas of resource development who specialize in different types of technology that makes generous giving easy.
Let's take a look at this week's best of the best list.
Don't let your software stop you from changing the world. DonorDirect has the software you need to be successful, backed by an organization that believes in your ministry. They were founded in 1999 with the vision to help ministries thrive by providing the most advanced donor management software. They've been creating, implementing, and supporting software for major ministries around the world ever since. Our DonorStudio Suite offers an enterprise-wide set of donor management and CRM tools to help engage your supporters and maximize your productivity.
StudioEnterprise with Advanced CRM is the backbone of our DonorStudio Suite and gives users access to a variety of features that will provide more control over meeting goals and driving positive results. StudioOnline is the fully-integrated, donor-facing front end of StudioEnterprise and provides real-time interactions with your constituents through your website. Find out why DonorStudio is the solution your ministry has been searching for.
Through dynamic data, advanced software, and expert service options, Harbor Compliance empowers organizations to reach their goals at every phase of their life cycles. They help nonprofits and religious organizations register for charitable solicitation nationwide, obtain corporate income and sales tax exemptions, secure licensing for commercial co-ventures, manage professional solicitor and fundraising counsel licensing, form entities, and achieve 501(c) tax exemption. Find out how they can help find solutions for your organization
iDonate is the leading fundraising software provider that exists to grow nonprofits and create a more generous world. Through giving channels such as website, peer- to-peer, text, and events, nonprofits are able to empower donors with the personalized experiences they are accustomed to online.
The digital giving system uses integrated payment applications, performance analytics, and success coaching to ensure immediate and enduring growth. Launched in 2012 and headquartered in Plano, Texas, iDonate represents the top nonprofits in faith, education, human services and healthcare. Through a commitment to generosity and innovation, iDonate is becoming the world's standard for donation processing technology.
Ministry Brands strive to empower all churches, ministries, and faith- based organizations with leading technology solutions, so that they can carry out their Biblical mission with excellence, relevance, and efficiency. With this always at the forefront, they are giving their customers of every size the most holistic software solutions possible. Through their work they envision the leaders they serve will worry less about running an organization and focus their passion more on building stronger Christ-centered communities in the 21st century.
ResourceOne Fundraising Group was created because their clients asked. They were looking for something more. More insights. More strategy. More analytics. More innovative creative communications. More integration across every channel. More effective direct response fundraising solutions. There difference comes from how they think.
Having been steeped for more than 20 years in the printing business, ResourceOne knows what it takes to execute direct mail and integrate digital and media strategies with it to raise more net income. They're not limited by technology. They strongly believe that technology does not drive creative design; rather creative design inspires innovation in direct mail production and digital technologies. And they offer you a world of possibilities. They're a part of the largest direct response fundraising company in the world — The Moore DM Group. That means that you can draw on expertise from across the entire enterprise when you need it.
Stewardship Technology is a community of people who care. Through their mission, they strive to make a difference for their members by providing custom technology solutions that fund and fulfill their missions. Stewardship's seamless, easy-to-use processing platforms support the philanthropic needs of today's fundraising landscape. With more than 15,000 members and nearly two decades of delivering smart, easily-integrated solutions, Stewardship has a proven track record and a purpose of serving members.
Virtuous is the Responsive CRM and Fundraising Automation Platform helping nonprofits build lasting donor relationships at scale. Virtuous is the responsive nonprofit's growth partner. They work side-by-side with nonprofit leaders and equip their nonprofits with an integrated responsive CRM, marketing automation, and giving platform built by fundraisers for fundraisers, Plus, provide modern fundraising playbook designed to build lasting relationships with today's donor and hands-on support and on-going insights delivered by real people who deeply care about your success.
Wiland is the best predictor of donor response. With brand-unique audiences of donors that drive superior campaign results, Wiland brings the future of people- based marketing to organizations in all categories across all addressable channels—including digital—by equipping fundraisers with the most accurate media targeting possible.
Since 2005, Wiland has assembled the brightest minds, the best technology, and the most donor giving and spending data to create audiences that are ready to respond to an organization's appeals and give to them more frequently. Wiland's track record of connecting organizations with their ideal donors is unsurpassed. The proof is in its success: a 97% retention rate of top 500 clients.
We encourage you to visit the websites of those we have featured in today's showcase.
These organizations stand ready to support you and your people management needs!
All Registration is now officially open for The Outcomes Conference 2021 in Jacksonville, Florida!
Come and discover what it means to THRIVE as a leader!

What is Christian Leadership Alliance?
Christian Leadership Alliance equips and unites leaders to transform the world for Christ. We are the leaders of Christ-centered organizations who are dedicated to faithful stewardship for greater kingdom impact.
Sign up for FREE blog updates.