The Perception of Busy By Mark L. Vincent

What is Your Perception of Busy?
"You are so busy!"

"Thank you for taking the time because I know you are a busy person."

"I didn't want to bother you because you are busy."
Leaders hear these expressions ad nauseam. Being told they are busy actually adds to leader busyness because they have to take extra moments to acknowledge that they are, in fact, busy, or to try to dispel the myth that they are busy.
The Appearance of Busy
Hearing these expressions quite often myself I have to say that it does not match myself perception. Hearing this, especially during my first wife Lorie's long battle with cancer, was not helpful. Cancer had robbed us of so much of our time and diminished so many plans and forced us into such long waiting periods, that any healthy periods become crammed with buying groceries, catching up on yard work, staying abreast of our professions and paying our bills. We felt so stuck and idle, and we appeared busy to others simply because so much time was given to forced stasis when we were unseen. Perhaps everyone was right!
Perceptions of Others
Perceptions are so easily misconstrued or only partially developed. A virtuous leader must understand this and commit to long and patient communication if she or he wants common and useful perceptions to form. Too many persons in leadership roles decide, instead, to be dismissive of misperception, or to embrace the ease of manipulating the half-formed reactions of people to their own, selfish ends. Our current political moment provides us with abundant examples of both. "The basket of deplorables" on one hand, "stand by and stand ready" on the other.
Our Communication
In my own experience, Lorie and I could have pretended to be as busy as people thought we were as a way to try to feel better about managing a long-term disease. We could have played for sympathy. We also could have ended relationships with people who we felt did not understand. The more virtuous path, however, was to pursue patient communication, a quality that connects to the power of the human spirit when it makes peace with that which is Sovereign. Not only must we practice it when facing disease or difficult circumstance, we must practice it in conversing with others who flash some level of the busy badge in our faces.
Managing Perfections
All parties benefit when the leader chooses virtue in managing perceptions. There will be fewer distortions and common ground becomes the basis from which to do good work.
One might also think about this in an economic sense. We might feel that we are wasting time trying to reach common understanding. But it also wastes time to willfully misunderstand one another and then have to clean up a mess. By taking time to understand and patiently explain, we keep relationships well-oiled. When we refuse to take the time, the needed cleanup takes longer and often can never be fully repaired.
In this Advent season, perhaps we can take a moment to better understand that Immanuel, God with us, is an example of this virtuous and patient communication – divine and full of grace.
####
Mark L Vincent is the Founder of Design Group International and the Society for Process Consulting. He hosts the Third Turn Podcast and facilitates Maestro-level leaders.
Now you can enjoy the Third Turn Podcast featured on the CLATV NETWORK platform!
Christian Leadership Alliance invites you to  explore a vast collection of top leadership podcasts, video content from over hundreds of Christian communicators. The CLATV Network brings you programming to develop and inspire a leader like you!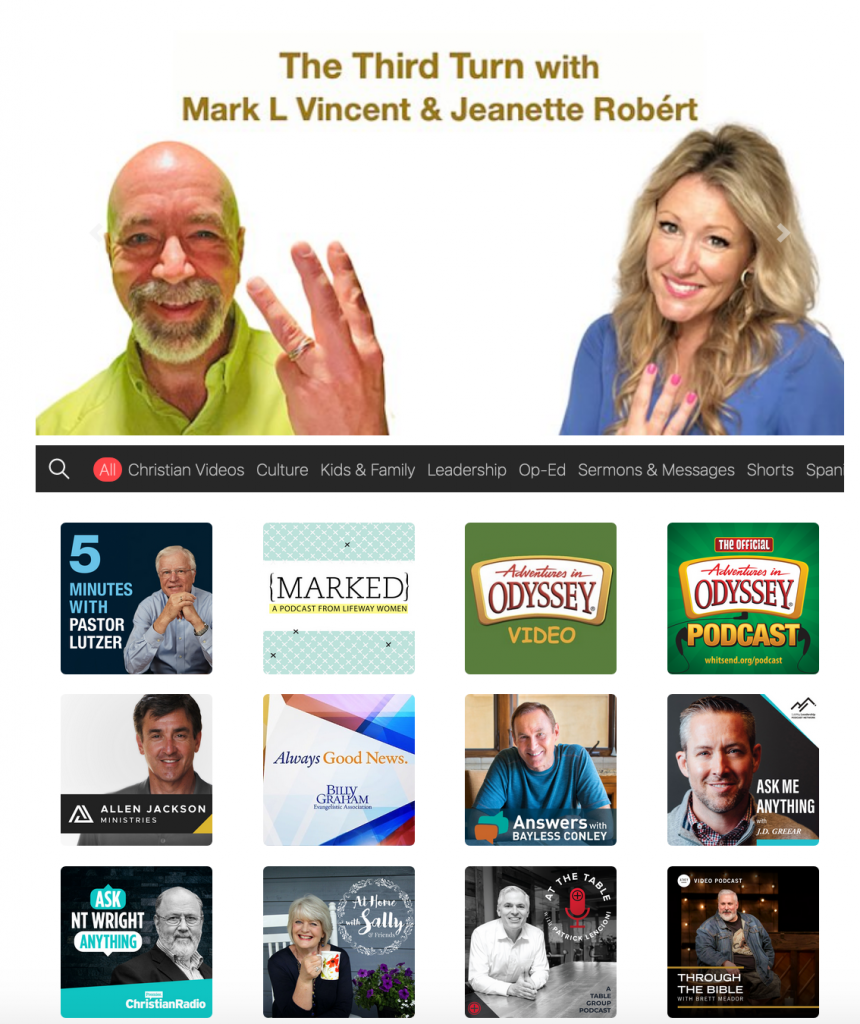 What is Christian Leadership Alliance?
Christian Leadership Alliance equips and unites leaders to transform the world for Christ. We are the leaders of Christ-centered organizations who are dedicated to faithful stewardship for greater kingdom impact.
Sign up for FREE blog updates.