Luke and Theophilus By Paul Swamidass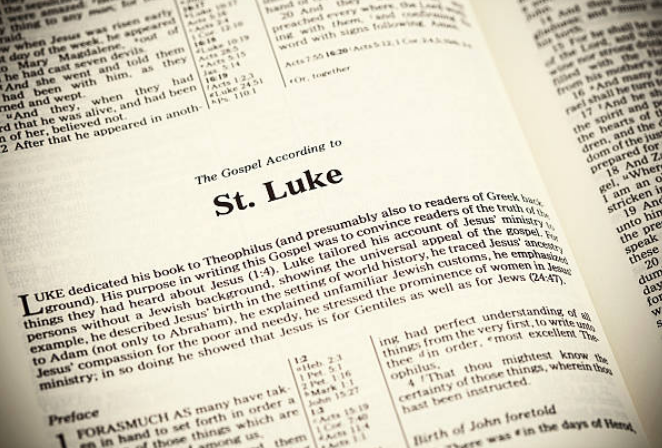 A Tale of Two Leaders: Luke and Theophilus
The gospel of Luke starts with the following words of dedication explaining that it is a carefully prepared account for Theophilus:
"…it seemed good to me also, having followed all things closely for some time past, to write an orderly account for you, most excellent Theophilus, that you may have certainty concerning the things you have been taught. " (Luke 1: 3-4, ESV).
In his second contribution to the Bible, Acts of the Apostles, Luke once again addresses Theophilus at the very outset (Acts 1: 1). Taken together, in the two books by Luke, the author comes through as a missionary and a skilled historian, who is indebted to Theophilus.
Luke's gospel included in the Bible has succeeded in bringing millions to a saving faith in Jesus Christ and his book, Acts of the Apostles, has helped shape and teach Church congregations over 2000+ years. Clearly, through his writing, he has been a very effective and successful missionary over two millennia.
Theophilus Enables Luke
Upon reading Luke's Gospel and Acts of the Apostles, you will recognize he has made a remarkable effort to write a detailed account. Each book must have taken many years to complete. Why does he devote a good part of his life to do this for Theophilus?
It is worth investigating, because there is no record of who Theophilus was, there are many unconfirmed theories about the role played by Theophilus in Luke's life.
Competing Theories
While each of these theories holds possibilities, it seems most likely that Theophilus was a high-ranking or influential Gentile for whom Luke wanted to provide a detailed, historical account of Christ and the spread of the gospel throughout the Roman Empire. Whether this Theophilus was a wealthy relative of Caesar, an influential government official, a wealthy benefactor who supported Paul or Paul's Roman lawyer does not really matter. We cannot know for sure who Theophilus was, but we can know what Luke's intentions for writing were. His stated reason for writing to Theophilus was
"that you may have certainty concerning the things you have been taught" (Luke 1:3-4).
Luke wrote an historical account of the life, death, and resurrection of Jesus Christ and detailed the spread of Christianity throughout the Roman Empire. His intention was to give Theophilus certainty that the "things he had been taught" were indeed true and trustworthy (Gotquestions.org).
More about Theophilus
It appears reasonable to assume Theophilus was a wealthy and/or influential public official. Without some form of support from a generous leader like Theophilus, he might not have had the time and financial support to devote himself to gather volumes of information and write the two books over many years.
In addition to gathering information and writing his two books included in the Bible, Luke traveled with Apostle Paul, who seems to think of Luke as a coworker.  He was with Paul, when he wrote to the Colossians (Col. 4: 14); when he wrote to Timothy (2 Tim 4: 11); and when he wrote to Philemon (Philemon 1: 24). Further, he uses the term "we" in certain narratives in the book of Acts thereby indicating he was one of the individuals travelling with Apostle Paul during certain recorded events in Acts. Researchers have placed Luke with Paul during his travels in Greece, Jerusalem, Caesarea (while Paul was in prison), and finally when Paul was in Rome.
If Theophilus was a benefactor of Luke over time, his support surely enabled Luke to write very detailed books included in the Bible, and to travel with Apostle Paul on some of his historic mission trips and to remain close to Apostle Paul during the many years of his imprisonment.
Joint Laborers

Today, we need modern day versions of Theophilus, who can serve as enablers of missions and missionaries to generously provide the needed funds, and to use their influence to help the work of missionaries go forward unhindered.
About 1800 years after Theophilus, William Wilberforce (famous for anti-slavery legislation in Britain), who as a very influential Member of Parliament (MP) in England in the early 1800s, was instrumental in enabling British missionaries to go to south India. As a consequence of his leadership, the British Parliament changed the law governing East India Company in 1813 to expressly require the Company's ships to carry missionaries to India for free in their ships plying between England and India on company business. The rest is history.
Thanks to influential Mr. Wilburforce, since 1813, East India Company unloaded numerous missionaries at Chennai port in deep South India. British missionaries arriving in south India ministered to locals through gospel preaching, church and school planting, and have left behind a legacy of believers and church congregations in South India; not the least of their contributions was the transformational literacy they introduced to the region.
Wilberforce served as a "Theophilus" two hundred years ago. Without ever going to India, he enabled numerous British missionaries to heed their divine call and go to deep south India to serve as missionaries.
What are you? A Luke or a Theophilus?
####
Paul Swamidass, PhD, is Professor Emeritus, Harbert College of Business, Auburn University, Auburn, AL, USA. After a total of 33 years of teaching and publishing as a business management professor, he retired from Auburn University in 2016 after teaching there for 24 years. His newest book is, Greater Things: The Qualifications of a Biblical Leader, (Vide Press, 2020.) He and his wife Nimmi worship at Lakeview Baptist Church, Auburn, AL.

Alliance members who register four, get a fifth registration for FREE.

What is Christian Leadership Alliance?
Christian Leadership Alliance equips and unites leaders to transform the world for Christ. We are the leaders of Christ-centered organizations who are dedicated to faithful stewardship for greater kingdom impact.
Sign up for FREE blog updates.