The Significance of Segmentation By Ryan Carpenter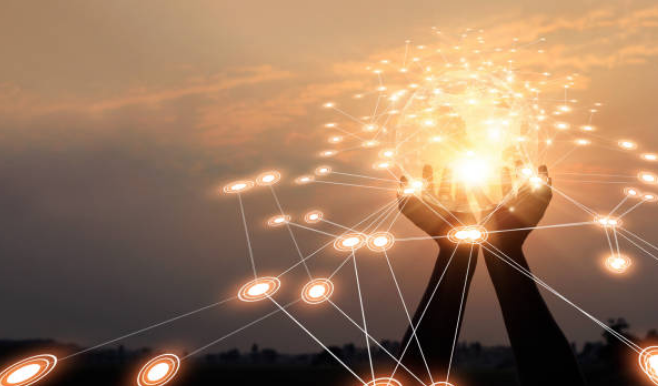 Careful Segmentation Increases Collaboration
Donor segmentation, the process of categorizing donors into targeted groups, is a common foundational strategy in fundraising and development. But today, leading edge platforms such as GivingDNA™ are changing the way organizations not only think about segmentation but how they more purposefully interact with donors.
Some will remember the catchy jingle of a fast-food chain that first offered hamburgers made to order. The tune of "Have It Your Way" meant no pickles, no lettuce, no problem. At the time, it seemed a bit revolutionary, putting ourselves in the center of it all and satisfying our unique and personal cravings.
Today, having things "our way" is ironically commonplace – from our double shot, extra whip lattes to custom designed athletic shoes to personalized ringtones and playlists. It's as if we have a preferences dashboard in almost every area of daily living.
So, when it comes to fundraising, the smartest organizations are tuning in to those dashboards, attentively engaging with donors and customizing their strategies to match.
THE CASE STUDY
In an upcoming webcast, we will spotlight how the Pocket Testament League leveraged the GivingDNA™ Platform and is experiencing encouraging results. Among many positive outcomes, they are improving collaboration between their marketing and fundraising teams, communicating more effectively with their donors, and surpassing their fundraising goals.
Like many nonprofits, the Pocket Testament League had a good program, but it had plateaued. As they delved deeper, they discovered internal disconnects that had resulted in inconsistent messaging and disjointed donor experiences. Their first step involved reviewing and improving internal collaboration – getting everyone on the same page to ensure fundraising and marketing teams were aligned in messaging, timing, and overall goals.
LAYING THE GROUNDWORK
That important groundwork was a vital step in the process of creating a well-informed, cohesive donor experience. Using the GivingDNA™ platform, they gained detailed insights that helped elevate their entire donor journey. Now, they know and understand their constituents more completely and comprehensively – what they look like, what they care about, and their capacity to give. Equipped with deeper insights and metrics, they are designing effective campaigns tailored around their donors' unique desires, needs, and preferences.
WHAT YOU CAN DO
How are you communicating with your constituents? Are they experiencing personalized connections or generic one-size-fits-all communication? If you are looking for ways to revitalize donor engagement, especially as you navigate post-pandemic effects, here are three areas to consider for improving your overall donor experience:
Identify current communication strategies and methods. Look for gaps, overlaps, and inconsistencies. Collaborate with team members and departments to create a communications calendar.
Design a cohesive donor experience with consistent messaging and branding. Again, collaborate with others to align strategies.
Optimize your donor experience by using detailed insights to send targeted communication through the best channels.
Engaging with donors on their terms and about what they care about not only builds rapport and credibility, but also leads to greater giving, stronger loyalty, and donor longevity. If your organization is ready for that kind of step forward, tune in to our webcast on April 29 for ideas and inspiration – your donors will thank you.
####
Ryan Carpenter is the Vice President of Client Success at Pursuant. Ryan has a proven track record in creating successful cross-channel donor engagement strategies that will deepen donor relationships with organizations and upgrade those with the most capacity and inclination to give.
Ryan will also be speaking at The Outcomes Conference– June 15-17 – be sure to register and meet Ryan in person!

If you liked this blog, then don't miss The Outcomes Webcast on
April 29, 2021 at 1:00 PM Eastern Time.
"Using Segmentation to Increase Collaboration & Fundraise Smarter" with Pursuant.

What is Christian Leadership Alliance?
Christian Leadership Alliance equips and unites leaders to transform the world for Christ. We are the leaders of Christ-centered organizations who are dedicated to faithful stewardship for greater kingdom impact.
Sign up for FREE blog updates.