Five Keys to Unlock Major Donor Generosity By Robert Yi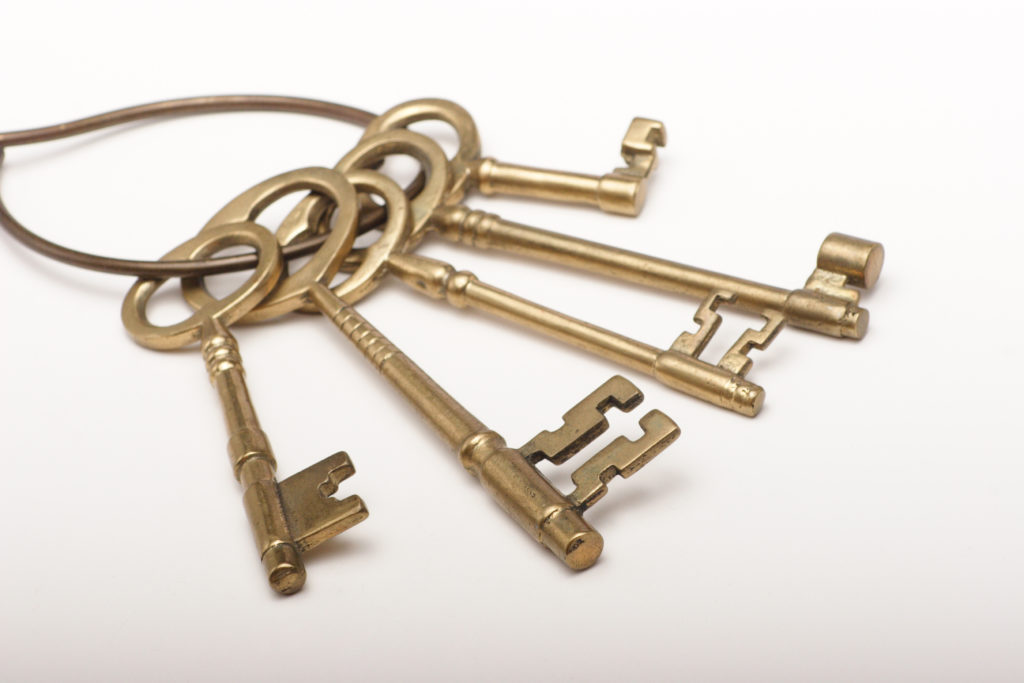 Unlock Transformational Generosity From Your Donor Community!
Every year, Westfall Gold conducts an in-depth analysis of the impact of our weekend experiences and how they unlock major donor generosity. The application of what we've learned has resulted in increased average gifts at our events from $50,804 in 2014 to $162,437 in 2020.
For the benefit of ministries and nonprofit organizations, we publicly shared our analysis in the 2021 Westfall Gold Major Donor Generosity Report for the first time.
The fifth insight in the report is my personal favorite. We actually measured the influence that experiences have on donors by correlating the results of 1,917 guest evaluations with generosity. For this analysis, we measured generosity as the percentage of gifts given at an event to donors estimated giving capacity.
There were five donor experience factors that clearly had the strongest correlation to generosity.
THE FIVE KEY FACTORS
Relationships
By far, the strongest factor that influences generosity is relationship. Donors enjoy developing and building community with others. When they do, they are more generous. I'm sure this is no surprise to seasoned donor development professionals.
While relationships between donors and organizational leaders are critical, just as important is building community among donors. Strong relationships between donors substantially increases the commitment of givers to the organization.
Transformational Stories
Bank of America's Study of High Net-Worth Philanthropy reveals that 93% of high net-worth donors make charitable decisions based on a belief that the gift can make a difference. In our model, videos are used to tell stories of individual transformation as proof points of the organization's impact.
Our analysis identified these transformational stories as the second strongest factor that drives donor generosity.
The better you are able to tell compelling stories of life transformation, the more generous your donors will be.
Deep Understanding
Donors must have deep understanding of your organization's vision, strategy, and impact in order for you to see greater generosity. We believe a complete case for support must address the intellectual, emotional, and transformational cases.
Clearly and comprehensively communicating your case takes careful preparation, integrated and reinforcing messaging, and time.
Inspiration
When donors are inspired, they give more. Inspiration is not only story-driven but is also experiential. In our work, the location, food, speakers, music, and other elements are selected based on the ability to inspire donors. In addition, our team works closely with ministries to create defining moments during the event that reinforce the organization's mission and impact.
Creating genuine moments of inspiration requires an intentional, donor-centric approach. And when these moments of inspiration are experienced in community, it creates a special bond among your donors.
Exceeding Expectations
Meeting and exceeding donor expectations will result in greater generosity from supporters. When every interaction with your ministry exceeds a donor's expectations, the result will be greater trust. Our team closely watches this rating at our events with a goal of 99% of donors saying the experience met or exceeded their expectations.
YOUR NEXT STEPS
We encourage you to consider these five questions when evaluating all of your major donor engagement strategies:
Are you building relationships between donors and leadership, as well as building a community among donors?
Are you regularly telling stories of life transformation as a result of your work?
Are your donors gaining a deep understanding of your organization's vision, strategy, and impact?
How are you inspiring your donors?
And finally, are you consistently meeting and exceeding the expectations of your major donors?
Do these things, and you'll be able to unlock transformational generosity from your donor community.
Visit The Vault by Westfall Gold for valuable donor development insights.
Download a free copy of the 2021 Westfall Gold Major Donor Generosity Report.
####
As President and COO of Westfall Gold, Robert Yi leads strategy and operations for the nation's leading fundraising consultancy that specializes in major donor events. He also serves the Christian Leadership Alliance board of directors.

Thankful for the support of Westfall Gold as the sponsor for all of the Resource Development workshops at The Outcomes Conference in Orlando, June 15-17.

What is Christian Leadership Alliance?
Christian Leadership Alliance equips and unites leaders to transform the world for Christ. We are the leaders of Christ-centered organizations who are dedicated to faithful stewardship for greater kingdom impact.
Sign up for FREE blog updates.