The Blessedness of a Thriving Leader By Dr. Zenet Maramara

The Blessedness of a Thriving Christian Leader
A thriving Christian leader is a joyful, obedient steward of God who is blessed by the Lord. Psalm 112 paints a picture of a thriving follower of God. That person is blessed because she fears the Lord and finds delight in obeying God and his commands. Her character is upright and her posterity will be mighty and blessed. Such blessedness entails wealth, riches and enduring righteousness. It is characterized by joy, peace, honor, and the abundant life that Jesus promised in John 10:10. More than mere material prosperity, the abundant life consists of strength of spirit, body and soul.
 Inner Peace
The blessedness of a thriving Christian leader is both outward and inward. It comes with a deep peace and a sense of comfort that a child of God experiences even in times of darkness and difficulties. The heart and mind of a steward are focused on God and not on the circumstances; hence, she is unmoved even in the face of calamity. For a thriving Christian leader, crisis presents an opportunity to thrive and lead.
Wisdom and Understanding
The book of Proverbs is replete with the blessing of wisdom that comes from the fear of God.
The fear of the LORD is the beginning of wisdom, and knowledge of the Holy One is understanding (Prov. 9:10).
Psalm 111:10 adds that all who follow his precepts have good understanding. Knowing God and revering his name lead to knowledge, wisdom, and understanding. One can know God if she pursues intimacy with him as her highest calling. Our vocation, work and ministry are secondary. We are first and foremost a disciple and follower of God.
Integrity, Honesty, and Sincerity
A thriving Christian leader is upright in all her ways and dealings. She walks with integrity, honesty and sincerity. What she professes as a Jesus follower is what you will find in her personal life, work, and relationship with people. There is no duplicity in her motivations and purposes.
Like a genuine steward, she does not use people as a means to an end but treats people as end in itself. The common temptation to use people in order to achieve organizational goals and team targets does not characterize a thriving steward of God. Psalm 112 twice calls this blessed person as upright.
Gracious and Compassionate
She is full of grace, kindness and compassion. Such qualities express itself in generosity. Thus a thriving Christian lends to the poor out of kindness and compassion but without being gullible. She does not withhold good to people when it is in her power to do it. Scriptures mandate that we do good to all human beings especially those who are in the household of faith.
Giving and generosity are intrinsic in the life of the steward of God. It is not just an activity or an event but intrinsic in every human being created in the image and likeness of God.
Upright and Thriving
Joy and happiness follow the upright and thriving Christian leader. Her life will be filled with prosperity, comfort, and stability. Her posterity will prosper and generation of the upright will be blessed. There will be superabundance of everything.
A thriving Christian leader therefore, is one who has the life of God in her. That life enables her to love God, others and his creation and strengthens the Christian to follow his commands. Even in the midst of affliction, her heart is steadfast. One who is blessed by the Lord shall never be moved. Her spirit is settled and no fear will overcome her though the earth be moved (Ps. 46:2). A thriving Christian leader knows that God is in control and finds comfort in such truth.
Life of God
Finally, the source of a Christian's thriving is the life of God in her. That life enables her to love God, others and his creation. That is what motivates and strengthens the Christian to follow his commands. To be intimately connected with God is the secret of thriving of a Christian leader.
####
Dr. Zenet Maramara is the founder/president of Christian Stewardship Association and the chairman of Christians in Conservation, an A Rocha associated project. She was a professor of biblical stewardship at Asian Theological Seminary and former director of the ATS Strategic Leader Development. She organized and directed the MBA in Biblical Stewardship and Christian Management program of ATS.
A Curated Experience for Christian Leadership Alliance Members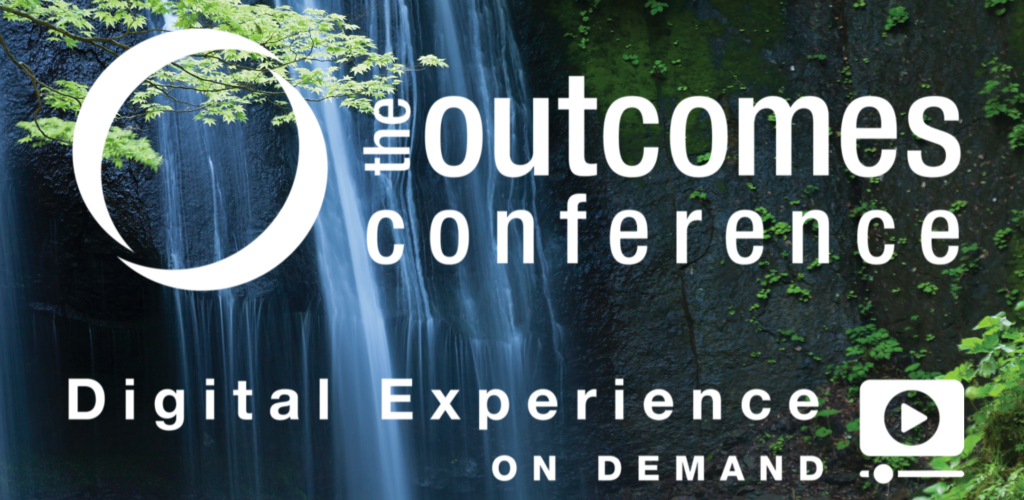 This week Christian Leaders are gathering from for the 45th Annual Outcomes Conference in Orlando, Florida. If you were not able to make it, we have selected the best of the best just for you.
Immerse yourself in 35-hours of learning experiences by registering for The Outcomes Conference Digital Experience.
Connect – Learn – Grow
THRIVE

What is Christian Leadership Alliance?
Christian Leadership Alliance equips and unites leaders to transform the world for Christ. We are the leaders of Christ-centered organizations who are dedicated to faithful stewardship for greater kingdom impact.
Sign up for FREE blog updates.