The Gift and Gratitude By Ryan Stillwater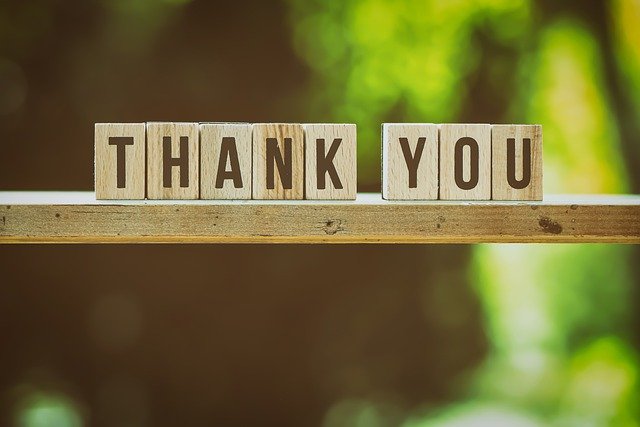 There's Power Between the Gift and Gratitude
At my childhood birthday parties, my anxious fingers longed for that table of gifts. My mother, on the other hand, would usually be taking diligent notes: What was I given? Who was it from?
And she always had a stack of blank thank-you cards ready for me when I got home.
Even then, my mother knew there was something valuable in intentionally expressing gratitude—namely, it fosters healthy relationships. This dynamic is no different with your donors.
Here are three ways to genuinely express your gratitude during your busiest time of year:
1. Take Five
Run a report to easily identify some key donors you can and should recognize.
Who has given consecutively for the past 5 to 10 years? Who made a greater one-time gift this year than last year? Who hit a milestone of 50 or 100 total gifts over the years? These are opportunities for you and your team (including board members) to take five minutes each day to call or write a special note.
2. Double Check
There's a difference between acknowledging a donor's gift and expressing gratitude for one. Do the following gratitude check:
Do donors receive an acknowledgement or an expression of gratitude? What does it say? If you received it, would you feel personally known and appreciated? Is it the same message you've been auto-sending for months? If they give two gifts in the same month, will they receive the same message multiple times?
Are you including a story of someone who's been impacted by this donor's gift?
For those delivering in-kind donations, do they walk away knowing the value of those gifts? How so? If they merely walk away with a receipt for tax purposes, this is a missed opportunity.
3. Simplify
Expressing gratitude doesn't have to be a big, expensive statement. Keep it simple.Write a 30-second message expressing gratitude for your community, and ask your local radio or television stations to produce a public service announcement (PSA) for you. PSAs are inserted into their commercial rotation and are free to you as a nonprofit organization.
If through this process you've realized your thank-you letters need a little more gratitude, a quick fix you can make while still using your existing envelope stock is to order a roll of "THANK YOU!" stickers to place on the outside. This simple addition will help ensure your engagement is more relational than transactional.
This list merely scratches the surface of how you can express gratitude to your donors. As you brainstorm ways to improve your process, be sure it mirrors your culture and core values. It's easy to copy what another organization is doing, but it needs to look and feel like you, and it needs to resonate with your specific donors. Otherwise, to continue the birthday metaphor, you may not be getting as many presents next year.
####
Ryan Stillwater is a full time Fundraising Consultant for Douglas Shaw and Associates.

Register to attend The Outcomes Conference: www.outcomesconference.org

What is Christian Leadership Alliance?
Christian Leadership Alliance equips and unites leaders to transform the world for Christ. We are the leaders of Christ-centered organizations who are dedicated to faithful stewardship for greater kingdom impact.
Sign up for FREE blog updates.