When Your Cookie Crumbles By Amy Sewell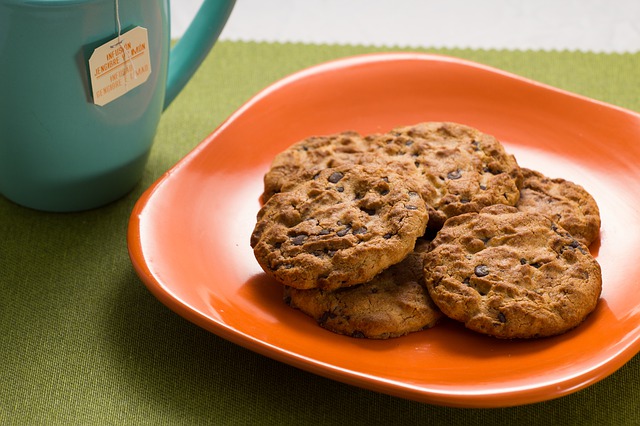 Love and Care of Your Cookies!
Amid fundraising seasons—the last thing you probably want to hear about are major changes and cookies crumbling. However, there IS a major technical change that should be on your radar. Unfortunately, we don't know the day this change will hit, but as of the writing of this article it looks like it will be sometime in 2023—so nonprofits have one year to plan and prepare.
Google announced that they will stop allowing third-party cookies usage in their Chrome browser in 2023. This is being done in an effort to improve the privacy of individuals using the Internet. But it will have a major effect on organizations like yours that are using digital advertising to find or cultivate donors. Let's break it down:
But First – What's a Cookie?
Cookies are text files with small pieces of data stored in a browser, used to identify specific users and improve ad targeting capabilities. Cookies allow advertisers to zero in on specific users based on their behavior across several websites.
Will This Change Affect My Organization?
If you run digital ads—yes. Most of the targeting that advertisers currently use is based on data and tracking that relies on cookies. When these are no longer working, the same strategies and methods you have been using in your advertising will no longer work the same in Chrome.
Can Digital Advertising Still Be Successful?
The great news is that there are other ways to target and find donors. It does require a change in your thinking, however. Targeting is now focused on the content around your ad on a page, not the individual.
Is it Worth Continuing to Invest in Digital Advertising?
Definitely! The Internet is constantly changing, and that fact will remain true. But if your organization continues to learn and test, you will still be able to use this cost-effective method to find new donors and grow your relationship with the ones you have.
What Should I Do?
Start thinking about the content targeting that would make sense for your organization. Think about what you know about your donors based on what they've told you or what has worked in digital or print in the past. Look at your past digital advertising and where your most successful ads have been placed. And in the year ahead, start testing out new methods of advertising.
I recommend starting by looking at display advertising and native advertising. These platforms are likely to be the ones that best allow you to start using the content on the page to target more than an individual user. And finally, make sure you budget for testing in the coming year. A healthy testing budget will let your organization try several different things to learn what works best.
####
Amy Sewell has been working in the digital space for over 22 years, and drives the strategy behind all the digital projects completed at Douglas Shaw & Associates. Amy and the team at Douglass Shaw are happy to help advise you on what strategy may work best for your organization.
---
APRIL 26-28, 2022
LOUISVILLE, KENTUCKY
CLICK TO SEE WHAT'S BEEN PLANNED FOR YOU.

What is Christian Leadership Alliance?
Christian Leadership Alliance equips and unites leaders to transform the world for Christ. We are the leaders of Christ-centered organizations who are dedicated to faithful stewardship for greater kingdom impact.
Sign up for FREE blog updates.