Today's Banking Environment and You By Nicki Harms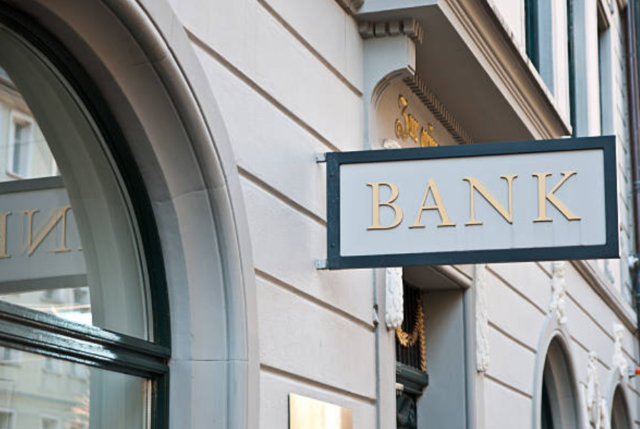 How Today's Banking Environment Impacts Your Organization
Like many things in the world, banking is rapidly changing. Where you bank matters and understanding environmental changes – and how we got here – can be a determining factor in your ministry's reach and ability to operate.
A Wonderful Life
One of the most familiar and well-loved Christmas movies actually contains an important lesson in banking.  In "It's a Wonderful Life" (1946), as George Bailey (Jimmy Stewart) sets off on his honeymoon, he is alerted to an immediate crisis at his Bailey Building and Home Loan. The evil capitalist, Mr. Potter, has just purchased the town's other bank and then ordered the immediate repayment of a loan it had made to Bailey's Building & Home Loan, which effectively cleaned out all its cash and precipitated a run on his bank.  George's new wife Mary (Donna Reed) offers up their honeymoon savings to satisfy their customers' need for cash, as George passionately pleads with his customers to not panic. 
Great Depression
Of course, this scene is reminiscent of the Great Depression, and the years leading up to it that ushered in a wave of bank failures that peaked in 1933, when 4,000 banks failed in that single year.  President Franklin D. Roosevelt entered office at this time of crisis and just one day after his inauguration on March 5, 1933, closed all banks across the nation by declaring a nationwide 4-day banking holiday.  On the heels of that extended holiday, Congress passed the Emergency Banking Act of 1933 after just 40 minutes of deliberation and with many in Congress not having the opportunity to read the legislation before taking a vote.  
The Emergency Banking Act gave time for examiners to evaluate banks prior to reopening and gave power to the Federal Reserve Banks to issue additional currency on good assets, thus providing needed liquidity and ultimately instilling confidence in the US banking system.  One week later, when banks re-opened after being closed for the extended holiday, depositors lined up to re-deposit the $1.78 billion of cash they had pulled out in the weeks leading up to the holiday.  By the end of March, about two-thirds of that currency had been re-deposited.
Perspective Matters
Historical perspective is important because regulation, which provides an essential foundation for confidence in our banking system, also adds cost and complexity for your financial institution and for you as their customer.  Understanding the historical events that birthed our nation's financial system provides context for the real-life challenges you will experience in managing your business banking.
Today's Challenge
The challenges financial institutions face today are concurrently similar and unique. 
Customers still need to know their deposits are secure, and they still need access to funds. 
Technology has provided great benefits of speed, convenience, and access, but has also introduced new risks that even regulators are unsure how to control.
Cyber security, and more specifically Social Engineering is arguably the greatest threat to banking security for individuals and organizations today. 
There is no software capable of protecting against social engineering because it preys on our trust and fear. 
As a leader, you must build your "human firewall" and educate yourself and your staff to identify their tactics and stop it in its tracks. 
Other challenges stemming from an increasingly secular culture that not only doesn't understand your mission, but may even be hostile to it, creates vulnerabilities for your organization.   Where you bank matters and partnering with a financial institution that understands your mission, aligns with your values, and wants to participate in building the Kingdom of God on earth could be one of the best decisions you make and takes one of the myriad of concerns you have as a leader off your plate.
####
Nicki Harms is the SVP/CFO of America's Christian Credit Union in Glendora, California. She is responsible for accounting and financial functions, including investments, securities, regulatory reporting, asset liability management, liquidity management, budgeting, forecasting, financial audits and regulatory exams. 
---
Christian Leadership Alliance is grateful for the kingdom impact of America's Christian Credit Union and their Presidential Sponsorship of the Outcomes Conference 2022.

What is Christian Leadership Alliance?
Christian Leadership Alliance equips and unites leaders to transform the world for Christ. We are the leaders of Christ-centered organizations who are dedicated to faithful stewardship for greater kingdom impact.
Sign up for FREE blog updates.