Curiosity As A Superpower By Zándra Bishop
Is curiosity your superpower?
IThe expression "Curiosity killed the cat," is contrary to the ideology of human behavior and survival. I have been inquisitive and my entire life. I have always had the desire to know how things operate. Some encouraged me while others were discouraging. However, when building meaningful relationships, especially within organizations, people are required to ask questions. Curiosity is imperative to success!
Curiosity helps us achieve goals: to thrive; gain understanding; acquire affirmation, etc. As a socially adaptive introvert, I have learned that questions maximize strengths in understanding for all parties involved.
Exerting curiosity helps you value individuals equally and maintain a healthy interest in others, therefore, enhancing your listening skills. The importance of learning agility and practicing curiosity is connected to quick exploration and navigation through an ever-changing workforce and an ongoing improved community environment. Combined with agility, it ignites a continuous spark of successful improvement. Do NOT ignore or overlook them. If you do, it will be a great loss to you and your organization.
Jesus asked a multitude of questions. However, He already knew the answers. Unfortunately, we are not so fortunate. By His example, Jesus taught us to interact with empathic curiosity for others and actively listen for answers. He taught us that learning is an ongoing process. Interactions should be an effective open slate of possibilities with unlimited experiences. We should all allow curiosity to lead conversations that establish deeper, more meaningful relationships and outcomes.
Tips for Building/Boosting a Culture of Curiosity:
Leave your ego at the door. Defensiveness can destroy. Trying to impress sets limitations.
Be authentic and genuine.
Be present and attentive
Be self-aware and reflective.
Ask encouraging questions.
Collaborate to build upon discoveries, information, and obtainable knowledge
Build empathy through curiosity for interpersonal relationships.
Ignite a spark within your team, organization, or business to allow successful and effective integration.
Benefits of Curiosity
Active productive and progressive change.
A more confident team/organization.
Quick reaction and response.
Efficient evaluations and results.
Constant development and growth.
By acknowledging and utilizing these key components, many can relate to the slogan, "Water what you want to grow." I now understand the meaning, as I have grown and developed into a mature and somewhat wise adult. Let's all plant the seed of curiosity in those around us to help ensure their and our own success.
####
Zándra Bishop, serves as the SVP NonProfit+, a division of FaithSearch Partners. She is a solutions-oriented HR and strategic business professional and leader with more than 15 years experience in business operations management, program development, internal consulting, and non-profit management in multi-cultural settings.
---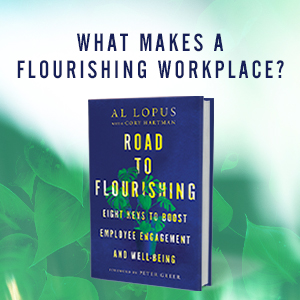 What is Christian Leadership Alliance?
Christian Leadership Alliance equips and unites leaders to transform the world for Christ. We are the leaders of Christ-centered organizations who are dedicated to faithful stewardship for greater kingdom impact.
Sign up for FREE blog updates.