The Artistry of a Steward Leader By Andrea Leigh Capuyan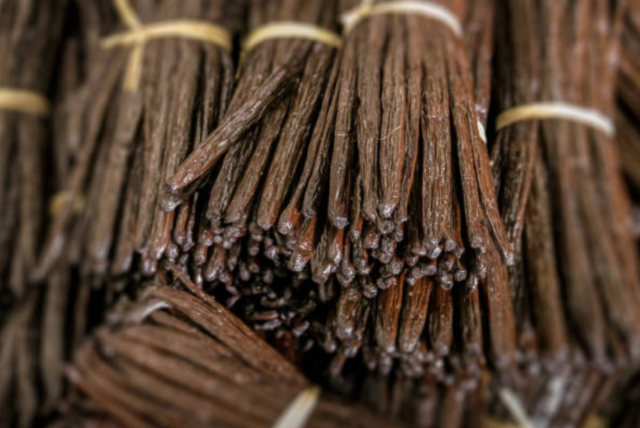 What does artistry have do to with steward leadership?
As leaders, there is artistry we bring to stewarding others well. Stewarding requires precision, imagination, and dedication. Two-dimensional models or rigid formulas do not capture the flexibility and creativity needed by a good steward leader. We must be responsive to others and the process. We risk and experiment and adapt. Our "recipes" for engagement evolve through time as we plumb greater depths with one another. We are crafting something.
Observing Masters at Work
Something about crafting bourbon is a powerful metaphor for our relationship with God. While in Louisville, Kentucky for CLA's Outcome Conference, my husband and I toured a few bourbon distilleries. As I learned more, I saw a richer picture of how God transforms us over time and the necessity of steward leaders in God's Kingdom.
The Master Distiller
The first time I heard a master distiller talk about making bourbon, I was struck by the intention and attention given to the process. This distiller spoke like a painter who envisions his final masterpiece with every brushstroke. There is flavor, depth, color, and scent that the master wishes to create, evoke, and imbue. Inherent in this artistic endeavor is the barrel. The barrel is the environment where bourbon is formed and shaped. It is essential in crafting a bourbon because most of the bourbon flavor comes from the barrel. There is sweet magic that happens as water and wood intermingle over time.
The Artisan
Beyond the master distiller, there is another necessary artisan. That is the role of the cooper. A cooper is responsible for making bourbon barrels, creating an environment where the sweet liquid takes shape. Cooperage is done by hand. The cooper attends to each stave put in place – the legacy of each piece of wood matters. The cooper thoughtful constructs and binds the barrel by hand. The cooper hones this craft through time and practice.
How interesting – the cooper is stewarding the creation of an environment where containment is vital. Without the boundaries and constraints, bourbon cannot develop its taste and depth. The cooper doesn't just construct the barrel. The cooper burns the wood on the inside of the barrel. In the presence of charred wood, bourbon is infused with sweetness and age. The cooper stewards this complex process with great forethought and sensitivity, where exposure to a marred environment brings maturity and rich flavor.
The Steward
As steward leaders, we are much like these coopers. God is inviting us to steward the lives of those He is crafting. Our lives are a fragrant aroma and sweet elixir that He is distilling and making. He draws forth flavor, depth, and texture within us, hallmarks of His touch and artistry. Steward leaders are necessary artisans in God's work. With attention and precision, steward leaders align with God's intention to cultivate a masterpiece.
Whether in our homes, churches, friendships, or organizations, we steward environments where the master's vision can permeate people's lives. We steward an environment where there are limits and constraints. That kind of certainty and security are necessary ingredients for producing good things. We steward with gentleness and sensitivity, knowing that we are entrusted with lives burned and wounded. And hopefully, with time spent under our care, those ruptures will transform, blossom, and unfold into a precious treasure.
Remember The Precious Process
Sadly, when we think of bourbon, it is reduced down to the dangerous impact of alcohol. It becomes a means to an end – to numb pain. The dismissal of artistry and craft removes the thought, care, and vision of the master distiller. His imprint is discarded. How awful to reduce someone's life down to a commodity – to become nothing more than profit, escape, or worse, a dulling agent for someone's hurt.
Steward leaders do not sacrifice what is precious for productivity. Steward leaders value perseverance and time because God's work is slow and matures with age. God doesn't see us as disposable, consumable – a cheap drink to simply be tossed back.
Our master distiller is creating lives meant to be savored and sipped. We are to be held and enjoyed. We pour out, and we take in. And the best way to appreciate all that makes a bourbon good is in a community – sitting together and taking time to share what we notice. It is slow and thoughtful. It is long evenings of bountiful storytelling. It is laughter and tears. Bourbon is meant to bring people together.
Our lives are meant to bring others to us – to sit and savor. Gathering together where we can taste and experience all that is the richness of God saturating the liquid of our lives.
####
Andrea Leigh Capuyan is the Executive Director of Laurel Pregnancy Center. Andrea holds a Master's degree in Organizational Leadership from York College. She is a Credentialed Christian Nonprofit Leader with Christian Leadership Alliance and a Certified Nonprofit Accounting Professional.
---

---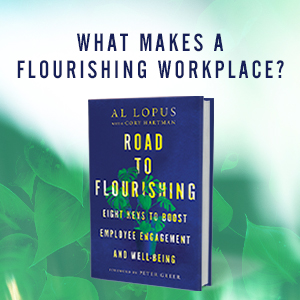 Learn how to steward well the team God has given you to lead!

What is Christian Leadership Alliance?
Christian Leadership Alliance equips and unites leaders to transform the world for Christ. We are the leaders of Christ-centered organizations who are dedicated to faithful stewardship for greater kingdom impact.
Sign up for FREE blog updates.