New Context for Old Challenges By Jon Lewis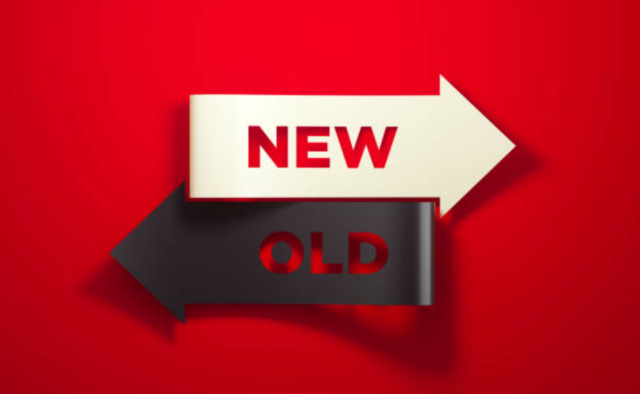 A Slightly Different View of New and Old
I hear a lot of talk about learning how to live in the "new normal." Many leaders accept the fact that many of the dramatic impacts on their organizations or ministries simply are not going to go away any time soon. Instead, the discussion is centered around learning and understanding how to function in today's new context. In reflecting on this, however, I believe this NEW context may be accentuating some OLD leadership challenges. The result is a call for even greater care and attention on how to steward our role as leaders.
Let me offer four examples taken from each of the four fundamental relationships given to God's faithful stewards.
Relationship to God
The age-old challenge for any leader is to resist the temptation to function as an Owner-Leader who attempts everything in their power versus following the path of a Steward-Leader who recognizes his/her dependence on God. But the residual impact of a COVID world has left us valuing the benefits of independence, and self-sufficiency expressed in everything from online shopping to living room-church. Consumer watchdogs report huge upticks in DIY YouTube videos as more and more people find they want to handle things themselves as opposed to being dependent on anyone else. Is there any wonder this same mindset translates into an Owner-Leader response to God of "I've got this" and not need or seek His guidance?
Relationship to Self
The common battle here is one where leaders base their identity on success defined by personal performance rather than on faithfulness to God. In the current context where social media and celebrity status rules the day, it is harder and harder for leaders to dismiss the importance of strategies that win more Facebook friends or YouTube "likes." How easy is it for those things to begin defining our sense of identity over the quiet but powerful character qualities built up during our devotion times with God?
Relationship with Others
Faithful Steward-Leaders are constantly battling the tendency not to use other people as means to an end as opposed to building them up as fellow stewards themselves. Nowhere is this more crucial than in finding the appropriate balance between work-life and marriage. That's why I wonder how our current culture's consistent undermining of marriage and child-rearing might be impacting those battles. It's hard enough to be a successful leader AND a faithful spouse let alone constantly told that being wed certainly isn't needed for bearing children and marriages should always be considered disposable.
Relationship with Creation
Our challenges in faithfully stewarding this relationship begin with the three fundamental elements of interface with God's Creation—time, talent, and treasure. Let me just focus on one of them—our management of time. It was Steven Covey in his landmark book, The Seven Habits of Highly Effective People who made popular this brilliant time management matrix.
Setting Priorities
Covey then made it clear that "highly effective" people (and leaders) make a priority of time spent in Quadrant 2 – Important but not Urgent. But thanks to recent pandemics and crises on a global scale, our private worlds have been overwhelmingly defined by what is urgent.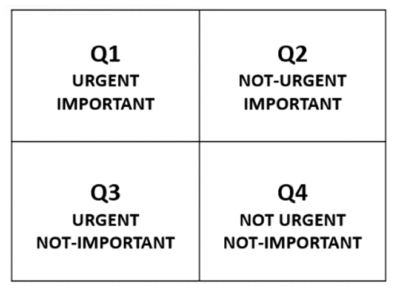 If nothing else, this current context gives us as leaders a sort of "permission" to spend our lives in Quadrants 1 and 3 responding to the increasing demands of urgent issues all around us. But what have we sacrificed in terms of quality thought-time and personal planning, let alone personal spiritual nurture in times alone with God?
All the above should be proof enough that our current day context has only magnified some of the age-old challenges of being a good, stable Steward-Leader. Answers and solutions for this are not easy, for sure, since we cannot escape the reality of the world in which we live. But hopefully, highlighting these ripple effects of forces that have brought us a "new normal" will only cause us to be all that more diligent and intentional about striving for being Steward-Leaders who are faithful to our Master, committed to our marriages, and thoughtfully managing God's precious gift of time.
####
Jon Lewis is a Senior Associate for Partnership Advancement with OC International and focuses on encouraging global Christian leaders towards greater ministry effectiveness. With over 40-years of experience, he also served as a MAF mission pilot in Africa and CEO of Partners International.
---

LEARN MORE ABOUT THE STEWARD DECLARATION

What is Christian Leadership Alliance?
Christian Leadership Alliance equips and unites leaders to transform the world for Christ. We are the leaders of Christ-centered organizations who are dedicated to faithful stewardship for greater kingdom impact.
Sign up for FREE blog updates.