Entrusted: Giving Thanks for Those Called to Serve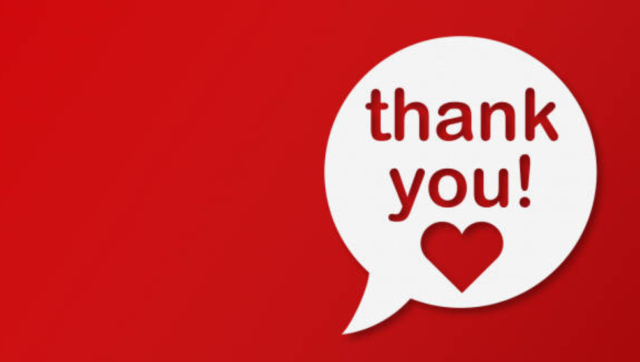 Thanks to All Who Invest Their Best in Others
As we conclude the Outcomes Conference 2023, we give thanks to all those who invested their best for God's glory and the advancement of his master plan. Collaboration is a core value of the Christian Leadership Alliance and we witnessed it fully expressed through this annual conference event. It is an honor to serve leaders who are 'all-in' for the cause of Christ. You recognize that everyone has something to give and that in the end, we are always stronger together!
"There are different kinds of gifts, but the same Spirit distributes them. There are different kinds of service, but the same Lord. There are different kinds of working, but in all of them and in everyone it is the same God at work.

Now to each one the manifestation of the Spirit is given for the common good."

I Corinthians 12:4-7
We give thanks to all who guided the general session experiences and created a sacred place for worship, the Word, and prayer. For all those that delivered the messages, we were inspired by what God gave you for this time and place. We receive what we heard, why it mattered, and what it challenges us to do!
We honor the 171 men and women who served as faculty this year. They brought their expertise as practitioners and consultants of proven best practices and watchers of trends. We are grateful for all the ways they sharpened our thinking and equipped us to achieve a higher standard of excellence from a biblical worldview.
Our sponsors and their support, of all aspects of the conference ,helped to make it all possible. we give thanks for how they generously stand for the convening and equipping of nonprofit Christian professionals' called to serve. We pray their investment returns to them in abundance.
We bless our exhibitors, for dedicating themselves to the disciplines, resources, and systems that drive faithful stewardship and operating excellence. Their knowledge and commitment to positive outcomes lead to kingdom outcomes.
The Advisory Council is a mighty team of wise guides and the work they do increases the value of belonging to the Alliance Community fuels momentum. The Alliance is strengthened by all the ways they support serves to decrease competency gaps and ensures our focus remains timeless, timely, and relevant.
We are grateful for their commitment to the governance duties of care, obedience, and loyalty. We value all the ways they support and serve the mission and vision of the Alliance. Their leadership inspires what is accomplished each day and God's bigger plans for the future.
Their heart for this community and tireless service delights the Father. They care about the smallest details and the difference they know it makes. For those who volunteer, again and again, we pray grace upon grace will abound in everything your hand touches. We are grateful for how they beautifully complete the team and all they make possible.
"We give thanks to God always for all of you, constantly mentioning you in our prayers."

I Thessalonians 1:2


What is Christian Leadership Alliance?
Christian Leadership Alliance equips and unites leaders to transform the world for Christ. We are the leaders of Christ-centered organizations who are dedicated to faithful stewardship for greater kingdom impact.
Sign up for FREE blog updates.