Working with One Heart and Mind By Ron Haas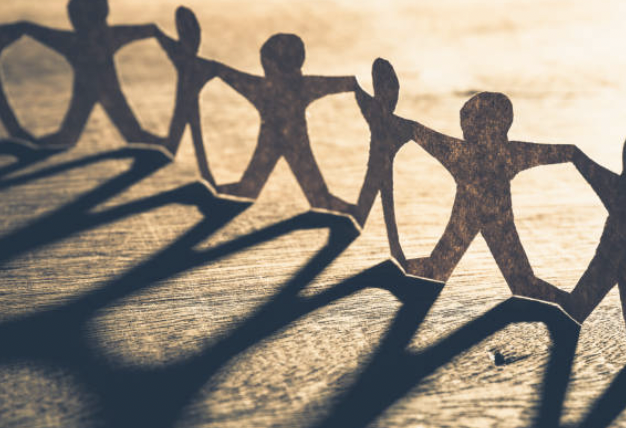 True Ministry Partners Know How to Work as One

"All the believers were one in heart and mind. No one claimed that any of their possessions was their own, but they shared everything they had. With great power the apostles continued to testify to the resurrection of the Lord Jesus. And God's grace was so powerfully at work in them all that there were no needy persons among them. For from time to time those who owned land or houses sold them, brought the money from the sales and put it at the apostles' feet, and it was distributed to anyone who had need."

~Acts 4:32-35
When the early believers faced financial hardships, the church responded with great power and great grace to care for one another. "There were no needy persons among them" because those with resources sold their possessions and brought the money to the apostles for distribution. What would motivate one of your donors to sell a property and give you the proceeds? We can learn four important giving truths from this passage.
One Heart and Mind
Donors must align with your mission and vision. "Do two walk together unless they have agreed to do so?" (Amos 3:3). Finding an agreement with your donors is not about pleasing them. Paul said, "Am I now trying to win the approval of human beings, or of God? Or am I trying to please people? If I were still trying to please people, I would not be a servant of Christ" (Gal. 1:10). Don't please people just to gain donors. When you please the Lord, donors with the same heart will find you.
Great Power
People were attracted to the apostles because of their powerful message. They preached the resurrection and would not compromise. Many voices want you to water down your message, but when you stand strong for what you believe, others who believe the same will stand with you. Paul encouraged believers in Philippi to "stand firm in the one Spirit, striving together as one for the faith of the gospel" (Phil. 1:27). Communicate to your donors how much you need them to stand with you.
Great Grace
Some donors struggle financially, but God has blessed others with abundance. Your needs are significant, possibly more incredible than ever before. Grace abounded in the early church. "And God's grace was so powerfully at work in them all" (vs. 33). Paul taught the Corinthians to "excel in the grace of giving" (see 2 Cor. 8:7). Share your ministry opportunities with God's people and ask them to respond generously.
God's Provision
This is the first time we meet Barnabas, who "sold a field he owned and brought the money and put it at the apostles' feet" (Acts 4:37). Is it any wonder his name means "son of encouragement?" Share your financial situation with your donors, and you will discover who is one with you in heart and mind (vs. 32). Perhaps God will lead a first-time ministry partner named Barnabas to encourage you.

Think About This
Build donor loyalty by keeping them in the loop. The more connected donors feel to your ministry, the more likely they are to give—and keep giving.
Response
Lord, please help me clearly communicate to our donors how much we value their partnership.
####
Ron Haas has served the Lord as a pastor, the vice president of advancement of a Bible college, a Christian foundation director, a board member, and a fundraising consultant. He's authored three books: Ask for a Fish – Bold Faith-Based Fundraising, Simply Share – Bold, Grace-Based Giving, and Keep on Asking – Bold, Spirit-Led Fundraising. He regularly presents fundraising workshops at ministry conferences and has written fundraising articles for At the Center magazine and Christian Leadership Alliance's Outcomes magazine.
---

THE GLOBAL LEADER FUND
Christian Leadership Alliance invites you to contribute to the Global Leader Fund.
Your gift brings professional development, community, inspiration, and Christ-like training to leaders worldwide. Your investment equips the ones who God will use to reach the many.
Together we can strengthen the hands and feet of Jesus worldwide!
---


What is Christian Leadership Alliance?
Christian Leadership Alliance equips and unites leaders to transform the world for Christ. We are the leaders of Christ-centered organizations who are dedicated to faithful stewardship for greater kingdom impact.
Sign up for FREE blog updates.