A Command for Leaders By Ed McDowell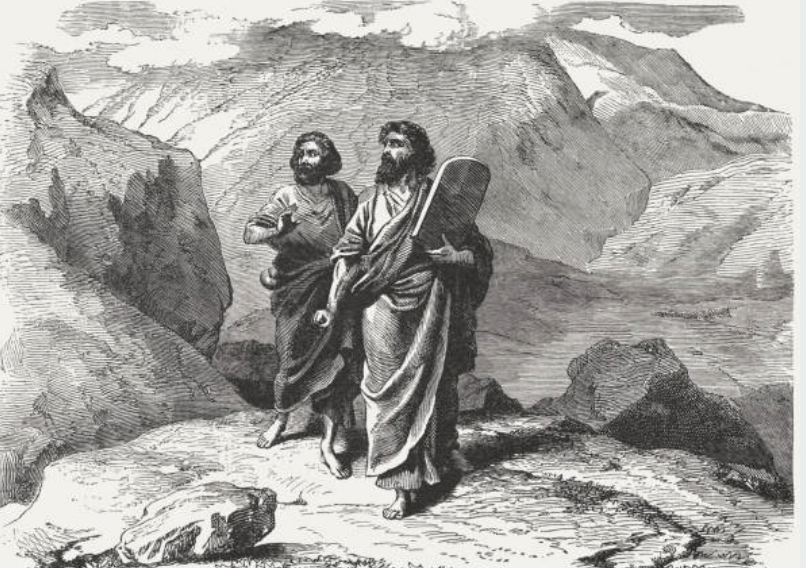 This is my command—be strong and courageous!
Do not be afraid or discouraged. For the Lord, your God is with you wherever you go.
Joshua was stepping into leadership of the Israelite nation. He was following none other than Moses. Joshua would be the leader to fulfill God's promise of receiving a land of abundance. It would also require hard work and obedience to God's strategy.
It was a challenge unlike any his predecessor, Moses, had undertaken. Moses followed God on the "big exit." Moses followed God in establishing and maintaining a relationship with God with a framework of law and sacrifices, commonly referred to today as the "10 commandments."
As a young man, Joshua was on a scouting mission regarding a new "promised land." Joshua stood with Caleb declaring God's purpose to give this land to the Israelite nation. Everyone else on the scouting mission bailed out in fear, opting for continued wilderness wandering for decades to come.
Now, Joshua would be leading on the "grand entrance."
The "Big Exit" and "Grand Entrance" were epic undertakings God-initiated. It is in this context; God gives these words to Joshua:
"I promise you what I promised Moses: 'Wherever you set foot, you will be on land I have given you— from the Negev wilderness in the south to the Lebanon mountains in the north, from the Euphrates River in the east to the Mediterranean Sea in the west, including all the land of the Hittites.' No one will be able to stand against you as long as you live.

For I will be with you as I was with Moses. I will not fail you or abandon you. "Be strong and courageous, for you are the one who will lead these people to possess all the land I swore to their ancestors I would give them. Be strong and very courageous.

Be careful to obey all the instructions Moses gave you. Do not deviate from them, turning either to the right or to the left. Then you will be successful in everything you do.

Study this Book of Instruction continually. Meditate on it day and night so you will be sure to obey everything written in it. Only then will you prosper and succeed in all you do. This is my command—be strong and courageous! Do not be afraid or discouraged. For the Lord, your God is with you wherever you go."
Reflection
God is raising and establishing a leader. He is giving this leader very specific encouragement, guidance, and direction. The message is framed in the context of "command" language. Listen to the key themes:
The promise of God's faithfulness and provision is the same for leaders today as for previous generations.
The promise of God's presence is the same for leaders today as for previous generations.
Knowing God's word and ways is the responsibility of leaders today, as it was for previous generations.
Obeying God's will and instruction in detail is the responsibility of leaders today as it was for previous generations.
The promise of God bringing success as we obey His leading is the same for leaders today as for previous generations.
This will take courage and strength from the leader. Focus on God's leadership will be critical. Avoiding distraction is essential.
Other people will be watching and taking cues from the leader.
Encouragement
For those of you called by God to lead today, be strong and courageous. Jesus echoed these words when He said:
"I have been given all authority in heaven and on earth. Therefore, go and make disciples of all nations, baptizing them in the name of the Father, the Son, and the Holy Spirit. Teach these new disciples to obey all the commands I have given you. And be sure of this: I am with you always, even to the end of the age."

~ Matthew 28:18-20 NLT
To every leader called by God today, let me encourage you. God is with You, do what you are called to do! God is leading.
Prayer
Dear Father God,
As You established leaders then, You do this today. As You promised, then, Your promises are confirmed by You with every generation of Leaders. Knowing Your word and ways was a commanded expectation of You then, so it is now for every leader. Obedience to You was commanded then. Obedience to You is commanded now. The accomplishment of Your mission is given when leaders live according to these words given to Joshua. These words are reaffirmed by Jesus to the disciples, extending to all generations.
Thank you.
In Jesus' name, we pray,
Amen
####
Ed McDowell is the CEO of Warm Beach Camp. He has extensive experience in overseeing and directing ministry organizations, including stewardship development, personnel, and organizational management.
---
Enjoy the BEST of The Outcomes Conference 2024 with leaders worldwide!
Experience On-demand workshops and Live Oline-Learning Broadcast.
A place to sharpen and be sharpened from the comfort of wherever you are!
---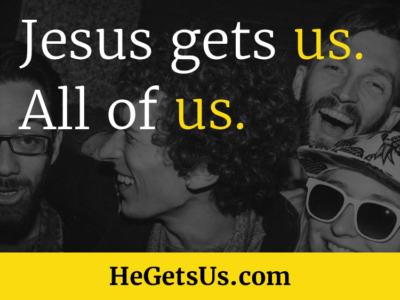 What is Christian Leadership Alliance?
Christian Leadership Alliance equips and unites leaders to transform the world for Christ. We are the leaders of Christ-centered organizations who are dedicated to faithful stewardship for greater kingdom impact.
Sign up for FREE blog updates.