Living as Generous Stewards of God Dr. Zenet MaraMara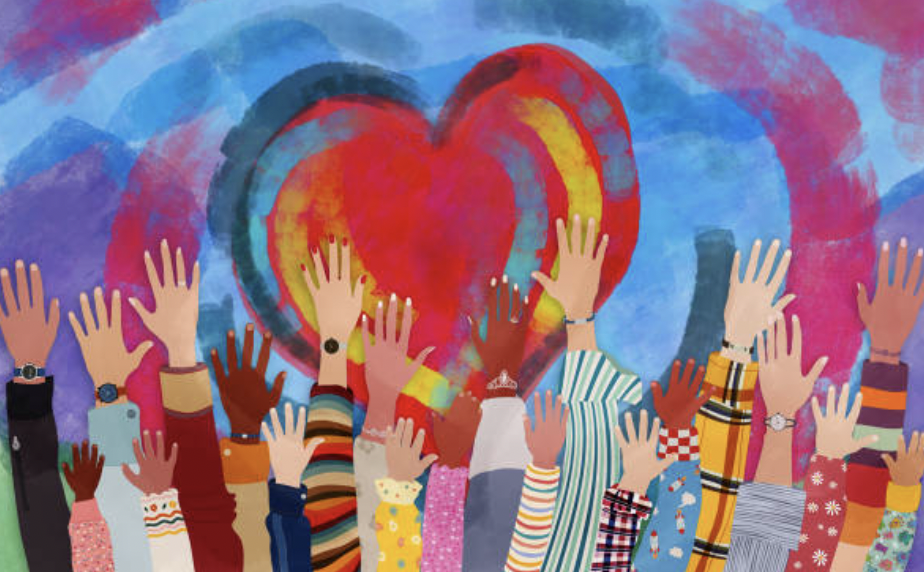 Understanding Our Generous God
God is a generous God who freely gives abundantly and sacrificially. Romans 8:32 states,
"He, who did not spare his son, but gave him up for us all—how will not also, along with him, graciously give us all things?"
Understanding God's generosity and looking to him as the ultimate model of generosity help us to steward our call to generous living. Furthermore, every man and woman created in the image of God carry them the DNA of a giving and gracious God. Biblical generosity invites us to participate in God's redemptive work, experience his abundant blessing, and impact the world around us.
Generosity is an act of worship and an expression of our love and obedience to God, recognizing that everything we have comes from him (Ps. 24:1). Living as generous stewards reflects God's character. It is an opportunity to honor God and a powerful way to witness to the world. When people see our acts of kindness and selflessness, they can witness the love of God in action. Our generosity can inspire others to seek God and experience his love for themselves.
What can we give to God that did not come from him? He does not need our money or our service, but it is for our good that we freely give and share what we receive from God. Giving is a great antidote to selfishness. It involves letting go of a scarcity mindset and trusting God to provide for us.
Practical Ways to Live Generously
Generosity is not just about money and material possessions. It involves all life—labor, influence, finance, and expertise (generositypath.org). All of these are a gift from God. Let us explore practical steps to steward these resources and live generous lives.
Labor
Our time, work, and presence can be valuable resources to help bless others and further God's Kingdom. By volunteering our time and skills, we can contribute to the well-being of our communities and make a positive impact. Non-profit organizations greatly benefit from collaboration and partnership as it maximizes their effectiveness and efficient use of resources.
Influence
Our influence has the power to shape and guide others. We can inspire and encourage others to live generous lives by positively using our influence. Mentoring and coaching younger leaders allow us to pass on our wisdom and experience, empowering them to make a difference in their sphere of influence. The impact of a generous mentor can be transformative and ripple effect on future generations.
Finances
While God does not need our money, our financial resources can express our faith and trust in him. Being good stewards of our resources means recognizing that everything comes from God and learning to trust him to meet our needs. This trust enables us to give generously and joyfully without fear of scarcity. Giving financially supports the work of God's kingdom and helps cultivate a generous and grateful heart within us.
Expertise
The skills and expertise we possess are gifts from God. Using these abilities to bless others and meet their needs is generous. Whether teaching, mentoring, or using our professional skills to benefit others, we can significantly impact by sharing our knowledge and empowering others to grow. By leveraging our expertise, we can bring glory to God and contribute to the flourishing of those around us.
In summary, living as generous stewards reflect the image of a giving and gracious God. It flows from a deep thankfulness for what God has done for us. It expresses our love for God and obedience to his commands. It encompasses various aspects of our lives, including labor, influence, finances, and expertise. By stewarding these resources generously, we align our hearts with God's will and experience the joy and freedom that come from living a life of a generous steward.
####
Dr. Zenet Maramara is the founder/president of the Christian Stewardship Association and the chairman of Christians in Conservation, an A Rocha-associated project. She was a professor of biblical stewardship at the Asian Theological Seminary and former director of the ATS Strategic Leader Development. She organized and directed the MBA in Biblical Stewardship and Christian Management program of ATS.
---
---

Did you miss the Outcomes Conference 2023?
Then the Outcomes Global Digital Experience is for you!
Now you can experience professional development, collaborative community, Inspiration and encouragement, and how to lead like Christ. Engage in live broadcasts and on-demand workshops.
It's the perfect way to increase mission-critical competencies and leadership capacity.

What is Christian Leadership Alliance?
Christian Leadership Alliance equips and unites leaders to transform the world for Christ. We are the leaders of Christ-centered organizations who are dedicated to faithful stewardship for greater kingdom impact.
Sign up for FREE blog updates.