The Gift of Mercy By Ed McDowell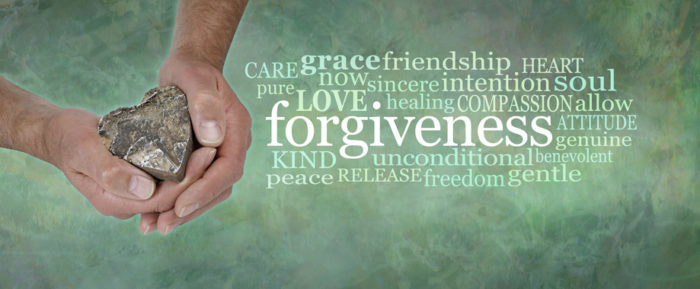 The Blessing of Receiving and Extending Mercy
The word "mercy" describes the compassion or forgiveness shown toward someone within one's power to punish or harm. The You Version Bible App describes it as not getting what you deserve (judgment and wrath). In Scripture, we see the blessing that comes with it.
"God blesses those who are merciful, for they will be shown mercy."
Reflection
One of the truths about following God is that we are on the receiving end of mercy. We deserved something utterly different than what we were receiving.
What we deserve is complete separation from God forever, left to the destructive purposes of Satan to be perpetually tormented and destroyed with no end in sight!
What we received through Jesus Christ was a restored relationship in the presence of God with all of the abundance, love, forgiveness, hope, faith, strength, and encouragement God provides. All of God's Kingdom is shared with us.
He asks us to give to others what we have received. Please don't walk around trying to give people what they deserve. Surprise them with love and give them what they don't deserve. Be kind, love, pray, and provide. Be generous. In doing so, we will be shown mercy in increasing measure.
Encouragement
Every day following Christ is a life given to us because of God's mercy. I am so grateful.
Every day following Christ is a great relief that I did not and will not get the judgment I deserve.
Every day is an opportunity for us to show mercy to others by using the relational influence we have in this world to surprise people with God's forgiveness by loving, caring, and blessing them, even when we have the authority or power to do otherwise.
Prayer
Dear Jesus,
The simple freedom of praying to You is evidence of mercy. You receive my prayer. Thank You!
Experiencing Your unconditional love pouring over my life demonstrates Your mercy, as that is not what I deserve. Thank You!
Surprising me with a new beginning, life, and freedom from my bondage is a declaration of just how merciful You are. Thank You!
You ask me to be merciful towards others as You have been to me. Help me to bless and surprise people by giving understanding where I can.
In Your name, I pray,
Amen
####
Ed McDowell is the CEO of Warm Beach Camp. He has extensive experience overseeing and directing ministry organizations, including stewardship development, personnel, and organizational management.
---

---

Christian Leadership Alliance introduces its newest self-paced online program for a leader like you!
Launching October 1 – Digital Donor Development and Fundraising Insights

What is Christian Leadership Alliance?
Christian Leadership Alliance equips and unites leaders to transform the world for Christ. We are the leaders of Christ-centered organizations who are dedicated to faithful stewardship for greater kingdom impact.
Sign up for FREE blog updates.