Collaboration in Christian Ministry By Dr. Zenet Maramara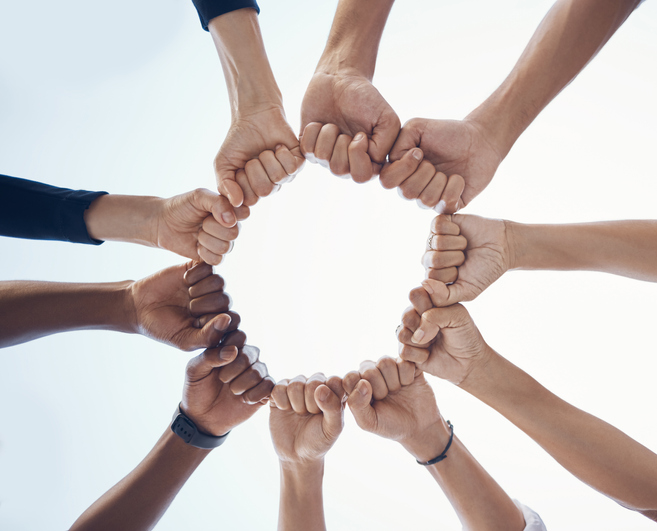 Effective Collaboration Takes Us Farther
Having spent forty years in full-time Christian ministry, I have learned the critical importance of collaboration in advancing the work of the Kingdom of God. One key lesson is that catalyzing movements like biblical generosity requires the collective effort of an entire network rather than being the sole responsibility of a single organization. Our inherent interdependence and communal nature, designed by God, equips us with diverse gifts and functions to strengthen the body of Christ, bear witness to the world, and facilitate biblical transformation.
Biblical Collaboration
"For as in one body we have many members, and the members do not all have the same function, so we, though many, are one body in Christ, and individually members one of another. Having gifts that differ according to the grace given to us, let us use them.

Romans 12:4-6
The Bible provides various examples of collaboration, starting with the Trinity itself, where the Father, Son, and Holy Spirit cooperate for divine purposes, such as in creation and salvation. The Scriptures also depict collaborations between Moses, Aaron, Joshua, Nehemiah, Peter, James, John, and Paul. These examples emphasize the effectiveness of working together towards common goals.
Recently, at the World Evangelical Alliance (WEA) Future of the Gospel conference in Istanbul, the call by WEA's secretary general, Thomas Shirrmacher, to unite efforts and collaborate for the growth of the global Church highlighted the immense potential of collective action. One major hindrance to such collaboration is the clash between two worldviews: scarcity mindset, which believes in limited resources and the need for control, and abundance mentality, which trusts in God's provision and encourages freedom to love and serve others.
Collaboration in Action
In the book, Rooting for Rivals: How Collaboration and Generosity Increase the Impact of Leaders, Charities, and Churches by Peter Greer and Chris Horst, practical strategies for effective collaboration are presented.
Generosity and Kingdom-Mindedness
We are shifting from a scarcity to an abundance mentality, focusing on common goals rather than individual interests.
Shift from Competition to Collaboration
We are emphasizing cooperation and resource-sharing among organizations, churches, and leaders.
It is acknowledging the unique strengths of different organizations to gain insights for improvement.
Partnerships and Cross-Sector Collaboration
We are exploring collaborations between various sectors to address social challenges.
Embracing Vulnerability and Humility
Encouraging openness to foster trust and productive collaborations.
Competition as Healthy Motivation
It recognizes the motivational aspects of competition without making it the sole focus.
Redefined Success Metrics
We are focusing on impact and transformation instead of traditional metrics like revenue.
Storytelling and Inspiration
I use real-life examples to inspire collaboration and generosity among leaders and organizations.
The book articulates what it means to live like a steward of God, marked by the freedom to love and serve others well. Overall, Peter Greer and his co-authors propose a fresh perspective on how organizations and leaders can maximize their impact by embracing collaboration, generosity, and a mindset that values shared success over individual achievements. Collaboration is a practical means to empower one another, foster positive change, and address societal challenges. This approach emphasizes a spirit of generosity and mutual support, essential for the Church's and society's betterment.
####
Dr. Zenet Maramara is the founder/president of the Christian Stewardship Association. She brings practical experience and insight, serving actively in Christian organizations promoting biblical stewardship, accountability, generosity, creation care, and integral mission. Dr. Maramara exemplifies the principles of effective collaboration in action.
---

What is Christian Leadership Alliance?
Christian Leadership Alliance equips and unites leaders to transform the world for Christ. We are the leaders of Christ-centered organizations who are dedicated to faithful stewardship for greater kingdom impact.
Sign up for FREE blog updates.