God Promises Rest on a New Adventure By Ed McDowell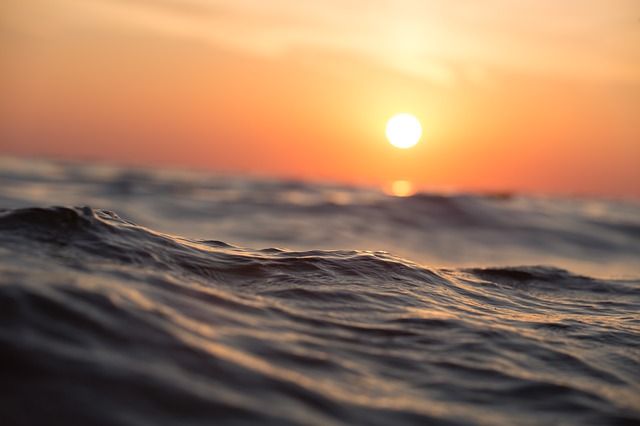 Is There a New Adventure Awaiting You?
Have you ever been asked to do something big, or are you called to a new adventure? This includes something you have never done before, and you are pretty confident you cannot do it alone.
This is where Moses finds himself.
Moses is old. God is preparing Moses to lead the people of Israel from the wilderness into the promised land. This is a move from a desert wilderness to a land full of resources. Moses is having this dialogue with God regarding his concerns about this new adventure. Listen in:
Moses
One day Moses said to the Lord, "You have been telling me, 'Take these people up to the Promised Land.' But you haven't told me whom you will send with me. You have told me, 'I know you by name, and I look favorably on you.' If it is true that you look favorably on me, let me know your ways so I may understand you more fully and continue to enjoy your favor. And remember that this nation is your very own people."

Exodus 33:12-13 NLT
Moses is unsure of God's plan. He wants more information from God about the details of how this is going to work. He wants assurance of being favorably looked on by the Lord.
God
The Lord replied, "I will personally go with you, Moses, and I will give you rest—everything will be fine for you."

Exodus 33:14 NLT
The Lord's response is obvious: I am personally with you. I will give you rest. You are going to be OK.
Moses
Then Moses said, "If you don't personally go with us, don't make us leave this place. How will anyone know that you look favorably on me—on me and on your people—if you don't go with us? For your presence among us sets your people and me apart from all other people on the earth."

Exodus 33:15-16 NLT
It is important to note that earlier in Exodus 33, God said that He was giving them the promised land by sending an angel before them to take the land. Still, God was not going to travel with the Israelites because of their stubbornness and rebelliousness.
Moses wants God to travel with him and them.
God
The Lord replied to Moses, "I will indeed do what you have asked, for I look favorably on you, and I know you by name.

" Exodus 33:17 NLT
God commits to doing what Moses has asked.
Mose
Moses responded, "Then show me your glorious presence."

Exodus 33:18 NLT
Moses doesn't thank God for answering his request. Instead, Moses asks to see God's glorious presence now! He wants God to make good on His commitment to presence immediately.
God
The Lord replied, "I will make all my goodness pass before you, and I will call out my name, Yahweh, before you. For I will show mercy to anyone I choose, and I will show compassion to anyone I choose.

But you may not look directly at my face, for no one may see me and live." The Lord continued, "Look, stand near me on this rock. As my glorious presence passes by, I will hide you in the crevice of the rock and cover you with my hand until I have passed by. Then I will remove my hand and let you see me from behind. But my face will not be seen."

Exodus 33:19-23 NLT
God grants Moses' request. He does so with precise instructions and guidance.
Reflection
Moses never wanted to respond to God's adventures alone. From God's first call on Moses` life at the burning bush in the wilderness to the preparation for the Promised Land, Moses wanted someone with him. Moses wanted reassurance.
Here is the fantastic thing about God. He granted Moses' request. Their conversation is entire of God-given reassurance. God answers Moses' requests.
God's provisions included the personal presence of God, rest, divine provision, and promised success.
Encouragement
A few years ago, God brought a new adventure into my life. It was the generous donation of two camps (Black Diamond Camp and Rainier Camp & Retreat Center) to Warm Beach Camp & Conference Center. This became the beginning of Warm Beach Camp Ministries.
When the call came from the board leadership of these two camps, COVID had just begun. Washington State chose a "shut everything down" approach, making it difficult for Camps to operate.
The Board of Directors, after prayer and discernment, received the generous gift. The staff from all the camps came together, and we began ministry together. It is a beautiful adventure.
This year, under God's leadership, we have begun a 5-year journey of connecting 1 million people with Christ by partnering with leaders in providing transformational experiences.
Is God's presence needed? Absolutely. He is leading us. It would be a complete failure to do this on our own.
Is God's rest needed? Most definitely. We are so grateful for His commitment to provide it. We must choose to live in His rest as we live this new adventure.
Are God's divine resources needed? 100% yes. We trust Him to provide everything needed for His will to be done in this.
If God asks you to take on a new adventure, lean into Him and go!
Prayer
Dear God,
Thank You for this documented conversation between Moses and You.
When asked to go on a new adventure of Your making, we have many questions and concerns.
At the center of it are four concerns:
Will You be with us? We don't want to be alone.
Will there be rest along the way? We don't want to be exhausted.
Will we be OK? We are concerned about our wellbeing.
Will You provide what is needed? We do not have the resources to pull this off.
Thank You, through this conversation with Moses, for providing us with clear answers:
You are with us. We are not alone.
You give us rest. We do not have to be exhausted.
You care about our wellbeing. We can trust You with our care.
You are providing. You pour out Your generosity for Your will to be done.
####
Ed McDowell is the CEO of Warm Beach Camp. He has extensive experience overseeing and directing ministry organizations, including stewardship development, personnel, and organizational management.
---


Time is running out on great savings! And if you are a member of CLA and register four people at one time, you get a fifth registration for FREE. (And nothing is better than attending the Outcome Conference with a team – shared experiences are unique!)

What is Christian Leadership Alliance?
Christian Leadership Alliance equips and unites leaders to transform the world for Christ. We are the leaders of Christ-centered organizations who are dedicated to faithful stewardship for greater kingdom impact.
Sign up for FREE blog updates.