High Net Worth Philanthropy By Bob Westfall

U.S. Trust Study of High Net Worth Philanthropy

The Westfall Gold team is constantly reviewing the latest research on philanthropy in order to innovate our strategies for engaging and inspiring major donors. Since it was first published in 2006, The U.S. Trust Study of High Net Worth Philanthropy has been my primary resource that frames the basis for our fundraising approach.
The 2018 U.S. Trust Study, conducted in partnership with the Indiana University Lilly Family School of Philanthropy, provides a number of key insights into the motivation and behavior of high net worth donors. I highly recommend major donor development professionals carefully review the study.
Here are two practical takeaways from this year's report.  Although these are not new insights, they are good reminders to everyone engaged in major donor development:
93% of major donors give because they believe their gift can make a difference.
When you help a high net-worth individual believe their gift can make an extraordinary, life-changing impact, they will make a transformational commitment. This is not a new insight. U.S. Trust has called out this key driver of charitable decisions for years.
So, when you're developing a moves management plan to build relationships with major donors, how many times should you purposefully deliver the transformational case – evidence that your mission is transforming people's lives? The answer should be: every single time.
How do you do that exactly? Several years ago, I met a key donor at his house in Kansas City and asked, "Do you have Skype?" He said, "Yeah." I called our director in Moscow and asked, "What happened today?" He said, "Today we were in three high schools. Eighteen kids in one high school committed to change their lives. Twenty-six at another…" He started telling story after story.
Guess what I got to do? Drink coffee. Our director in the field was selling the donor on the transformational story of the organization.
If prospective donors understand that they can make a significant difference in areas they care about, donors will not hesitate to make all of their resources – money, time, network, etc. – available to the organization.
54% of major donors do not know if their giving is having the intended impact.
For all the emphasis we in the fundraising industry have placed on reporting, it's shocking to me that the majority of donors still don't know the impact of their gift. Even among donors with greater than $5 million in net worth, 51% answered "No" or "Do Not Know" to the question "Is charitable giving having the impact intended?" No wonder donor retention hovers around 45% every year.
You must report results to your major donors. Not just in an annual report. Not just by email. But in person, face-to-face.
Communicating the extraordinary impact of a major donor's gift – in a personal, meaningful, and passionate ways – is critical to a philanthropic relationship that is transformational for both the donor and your organization.
Insights for Westfall Gold Clients
Your Westfall Gold team will build a compelling case for support – intellectual, emotional, and transformational – into your scripts, videos, and other collateral presented at the major donor event.  We are especially focused on finding various means of communicating the transformational impact your organization has had on those you serve.  In addition, for subsequent major donor events, we'll craft a president's report that ties back to the initiatives that were called out in the prior year.  Finally, your Senior Consultant will coach your fundraising staff on how best to engage with your guests at the event and reinforce the messages shared from the stage.
####
Bob Westfall launched Westfall Gold in 2002 with a singular mission: To help clients fund transformational impact around the world.  Bob is a recognized expert on major donor fundraising, and is accredited as a Master Trainer by the Association of Fundraising Professionals.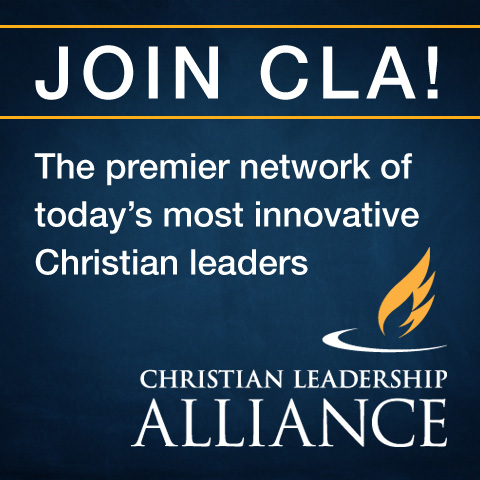 If your call has led you to Christian nonprofit service, then Christian Leadership Alliance is the community for you.
Through the Alliance you will experience professional development. You will connect with a community of leaders who share your passion for advancing the Gospel and are willing to give you all the inspiration you need to keep running your race.
Today is your day! Discover the transformational experience of belonging.
Lean more about joining Christian Leadership Alliance.

What is Christian Leadership Alliance?
Christian Leadership Alliance equips and unites leaders to transform the world for Christ. We are the leaders of Christ-centered organizations who are dedicated to faithful stewardship for greater kingdom impact.
Sign up for FREE blog updates.