Take the Compensation Survey 2019!

Keep Pace with Your Employee's Compensation!
Christian Leadership Alliance and Compensation Resources, Inc. are pleased to open participation in the 2019 Compensation Survey Report for Christian Organizations.  This annual survey is designed to capture compensation and related data for a variety of leadership and staff positions within Christian organizations.
We invite all Christian nonprofit organizations to take part in this survey. That includes para church, church and educational institutions. Your participation is encouraged. We are stronger when we work together and compensation is an important way we honor God in what we do.
The deadline to complete the survey is June 5, 2019.
Please click ONLINE to complete the survey.  If you prefer to submit your responses in hard copy form, click here to download the questionnaire.
What's Covered
Pay practices by organizational revenue, employee size, entity type, region, salary and bonus data, and benefits information for various benchmarks
Statistical measurements such as an average, median, and percentile data
Benefits and retirement packages (including paid time off)
Estimated salary increase for 2020
Policies regarding perquisites (cell phones, training allowances,  sabbaticals, automobile allowances, and more
Turnover statistics
Job classifications: leadership, administrative, church, finance, health, human resources, information systems, maintenance, marketing, public relations, media,  membership services and more
Your Data
Individual information will be kept under the strictest of confidence. All the data will be pooled; hence, individual responses cannot be traced back to any organization in particular. Your feedback matters so please respond candidly!
New reduced pricing for 2019!
Participants in the survey:
Complimentary to Platinum/Founders Council and Gold Members
$120 for Individual/Silver Members
$269 for Non-Members
Non-participants in the survey:
$299 for Silver, Gold/Platinum/Founders Council Members
$199 for Individual Members
$349 for Non-Members
Deadline/Release Date
The deadline to complete the survey is June 5, 2019.  Release date is mid-October, 2019.
Questions
Contact Sean Gimpel
Compensation Resources, Inc.
310 Route 17 North
Upper Saddle River, NJ 07458-2308
(201) 934-0505, srg@compensationresources.com, or
Kelly Dale, Membership Coordinator, CLA
(949) 487-0900, ext. 116, kelly.dale@christianleadershipalliance.org
LAST CALL
Your voice matters. The more that participate in this survey, the better the data. We encourage to invest time into this tool so that it can be an effective guide for all! Click on the image below and begin taking this online survey!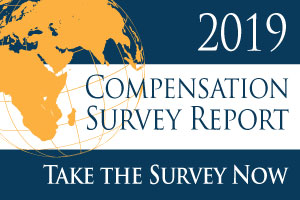 ####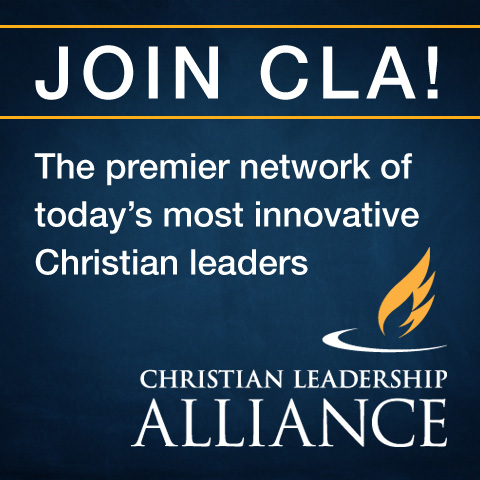 If your call has led you to Christian nonprofit service, then Christian Leadership Alliance is the community for you.
Through the Alliance you will experience professional development. You will connect with a community of leaders who share your passion for advancing the Gospel and are willing to give you all the inspiration you need to keep running your race.
Today is your day! Discover the transformational experience of belonging.
Lean more about joining Christian Leadership Alliance.

What is Christian Leadership Alliance?
Christian Leadership Alliance equips and unites leaders to transform the world for Christ. We are the leaders of Christ-centered organizations who are dedicated to faithful stewardship for greater kingdom impact.
Sign up for FREE blog updates.