How to Build Board Unity By Randy Bronkema

How to Build Board Unity at Your Ministry
As an executive director of a Christian ministry, you have the opportunity to work with a board of directors. In my experience, board members come from all sorts of different backgrounds: business owners, business executives, stay-at-home-moms, teachers, lawyers and the list goes on. Engaging with such diversity can be challenging.
So, how do we do this well?
The Board's Role
First, let's remember what the role of our non-profit board is:
To protect the mission of the ministry.
To live by the governing values of the ministry.
To hire and monitor the performance of the executive director.
To ensure the organization has the necessary resources to fulfill its mission; along with monitoring and developing policies as necessary.
To help the ministry accomplish an agreed upon vision.
As a leader, you set the tone from the outset. This means striking a balance between doing your work while productively collaborating with your board in the best interest of the ministry.
When we don't strive to build a healthy partnership with our directors, it tends to lead to micro-management by the board. It also allows for a strong temptation to undermine and act without permission or approval by the executive leadership. This becomes an exhausting cycle. Productivity and morale both suffer while the internal fight becomes the focus and the goals of the vision take a back seat.
5 Qualities of a Thriving Board
To avoid this cycle, or to stop an ongoing one—focus on what matters most—people. My encouragement to you as a director: build relationships with your board chair and other key leaders of the board, just like you would with a major donor. Create an atmosphere where your vision can thrive and you can achieve ministry goals. An atmosphere where:
(1) Mission Is Everything
Make sure the organization has a clear view of the ministry's mission and the members of the board and staff will work together to protect that mission now and in the future.
(2) Everyone Is Committed to Giving Time
All members should attend scheduled meetings and the time spent at these meetings should monitor progress. Make sure all necessary materials get to directors in advance of meetings. Use meetings to build a shared vision with your board, define the direction of the ministry, and to give your team benchmarks to achieve and track success.
(3) Everyone Is Committed to Giving Their Talents
Get to know your board members and their talents. In your diverse directors, God has given you amazing resources that can help your ministry accomplish its vision. Spend time with each one, encouraging them to use their talent.
(4) Everyone is Committed to Giving Their Treasure
Remember, everything starts with leadership. So, this too, starts with you. Are you giving to the ministry you represent? Next, board members must know they cannot serve without giving of their treasure to the ministry. It does not matter if the gift is $5 or $5 million—everyone must give. If the board is not leading in this area it will reflect in the staff and even the fundraising department. Talk openly with every director about the heart issue of giving, the power of generosity, and the multiplication you will experience after you start from within.
(5) Everyone Is United in Accomplishing a Vision
Vision creates unity in a ministry. 70% of every board meeting should be about the progress of that vision. At each meeting, they should ask, "How can we help move the vision forward?" There is great power in unity. Consistently meet with your directors and highly value those relationships. As your relationships strengthen, you'll find that the diversity of the board is second to the shared vision that brings you unity, and that diversity will become an asset.
Leadership Challenge—Board Unity
Directors, this is a leadership challenge. That's good news, because you are a strong leader.
So, spend time cultivating trusting relationships. And focus on building a shared vision. By doing this you are putting the ground work into growing a board that can consider change and innovation for the sake of the ministry and the vision. And ultimately for the glory and honor of God.
####
Randy Bronkema is a Senior Consultant with Dickerson, Bakker & Associates. He helps leaders of Christian organizations rise to the next level through focused vision and fundraising—ultimately, desiring bringing our culture closer to a saving knowledge of Jesus.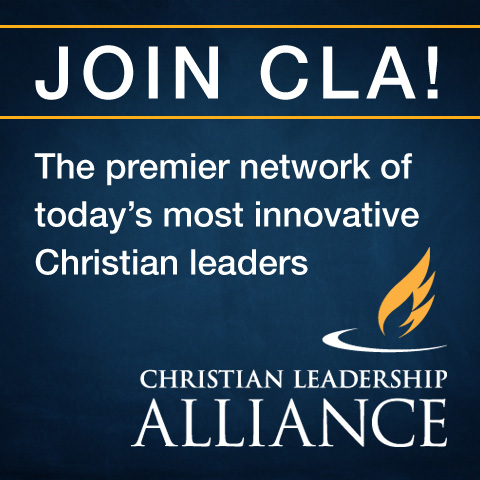 If your call has led you to Christian nonprofit service, then Christian Leadership Alliance is the community for you.
Through the Alliance you will experience professional development around the disciplines essential to operate your ministry with excellence. You will connect with a community of leaders who share your passion for advancing the Gospel and are willing to give you all the inspiration you need to keep running your race.
Today is your day! Discover the transformational experience of belonging.
Lean more about joining Christian Leadership Alliance.

What is Christian Leadership Alliance?
Christian Leadership Alliance equips and unites leaders to transform the world for Christ. We are the leaders of Christ-centered organizations who are dedicated to faithful stewardship for greater kingdom impact.
Sign up for FREE blog updates.