Investing Gifts from God By David Smith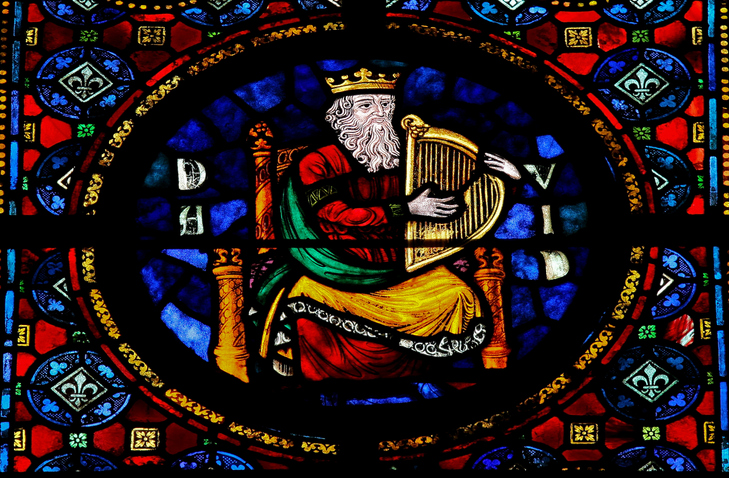 Eight Investors of God's Gifts Found in Scripture
We are each given gifts from God. For some of us, our gift is giving generously from our financial resources. Others are given the gift of encouragement. Some receive the ability to lead or show mercy (see Romans 12:6-8). But all people can invest in the lives of others.
Our gifts appear in the characters of the Bible with various behaviors, or styles as I like to describe them. Why is this important to consider? God did not make all of us the same. In our diversity, we reflect His generosity to the world in manifold ways.
I've seen family members at odds with each other because they don't understand why others don't use their gift in the same way. Parents might expect sons and daughters to give as they do. Pastors may disagree about how teaching gifts should be exercised. Ministry administrators often don't grasp these varied styles; consequently, they struggle to understand those who want to invest their time, talent, and treasure in a different way.
SOLOMON
Solomon gave extravagantly. God supplied him with abundant wealth, and he was generous with it (see 2 Chronicles 7:5). But it seems as if he revelled in getting recognition for it. When he gave, he made a big deal about it. The danger here is that generosity becomes secondary to receiving recognition and feeling pride.
THE WIDOW
The Widow at the temple gave all she had — two mites — out of her poverty. Jesus commends her even though there was a good chance that the money she gave would be used for questionable purposes (see Mark 12:41-44). Regardless of this possibility, keep giving richly if your style is sacrificial giving.
WISE MEN
The Wise Men gave generously as an act of worship and faithfulness in community (see Matthew 2:1-12). They walked together to give generously to Jesus. It was a social activity accomplished together.
ZACCHAEUS
Zacchaeus gave both extravagantly and precisely simultaneously. His life was changed by Jesus, and he responded by repaying anyone whom he had cheated four times the amount he had stolen (see Luke 19:1-10). His generosity was calculated with both structure and limits (half of all he owned). Some may invest extravagantly and even recklessly; others, like Zacchaeus, will invest with a plan.
GOOD SAMARITAN
The Good Samaritan of Jesus' parable invested in people at the hardest time of their lives (see Luke 10:25-37). He met a stranger in dying need of care, and then showed mercy by bandaging wounds, by soothing them with oil and wine, and by providing transport to a safe place and then, finally by ensuring his ongoing care. His style was to get involved in the life of someone in need.
ELISHA
Similarly, Elisha invested in the widow and her two sons at the low point of their lives. They were starving, unable to repay their debts (see 2 Kings 4:1-7). God used Elisha to provide oil for them to trade in business, which generated enough money to repay their debt and supply their needs. Investing with this style is not just about giving money, it can be about creating opportunities.
BARNABAS
Barnabas, which means 'son of encouragement,' was a great coach and steward, trusted by many. He had the ability to spot rare talent early — he picked out Paul, John Mark (author of the Gospel of Mark) and Silas. Barnabas also gave generously. Acts 4:36-37 tells us that he "sold a field he owned" and gave the proceeds to the apostles. Following this style, Barnabas continued to invest in the lives of people and in opportunities to see the gospel proclaimed.
DAVID
David led others through his investing. When he gave, others followed. In 1 Chronicles 29:3 he tells the whole assembly "I now give my personal treasures," and the people also gave willingly, and rejoiced at the opportunity to do so. David had great influence over the people of Israel and used this influence to model faithfulness and generosity. There are some who not only invest, but inspire others to invest; their style of giving can be catalytic in spurring others to also invest.
The Bible envisages different styles. Some invest anonymously, while a few may invest with their name on the gift. Others invest money sacrificially or in community. Thoughtful ones invest strategically, while the passionate listen to the leanings of their hearts. But all follow God's command to invest what he has given them in His mission; they just employ different styles. The encouragement that we draw from seeing so many types of investors in Scripture is clear: don't try to be what we're not, but use the style we've got. As we faithfully invest ourselves and our resources in His calling, we reflect the diversity of the Body of Christ and God's generosity.
####
David Smith is Chairman of the Genesis Foundation. With over 150 projects, their vision is to help Christian organizations with strategic planning and seed capital in order to multiply their work and implement growth projects that become self-funding. David has established about 20 businesses and associations. The businesses operated on various continents fund Genesis.
This post is an excerpt from the e-book, Purposeful Living: Financial Wisdom for All of Life.
As a gift from ChristianSuper,  you may  DOWNLOAD the entire e-book for FREE.
If you are a Christian nonprofit leader,  you don't need to go it alone. Today you can join the Christian Leadership Alliance community of leaders who share your purpose and are willing to share what they know to help you grow.  Become a member of the Alliance and you will grow professionally, develop valuable relationships, and receive the encouragement you need to keep on going!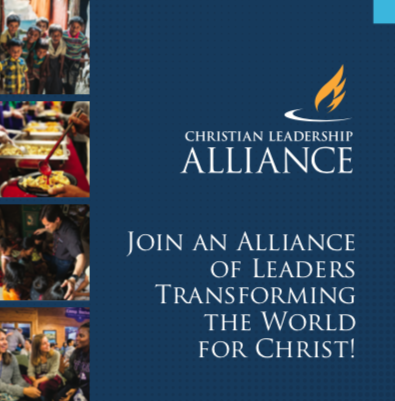 What is Christian Leadership Alliance?
Christian Leadership Alliance equips and unites leaders to transform the world for Christ. We are the leaders of Christ-centered organizations who are dedicated to faithful stewardship for greater kingdom impact.
Sign up for FREE blog updates.