How Leaders Make Connections By Lee Ellis

Two Foolproof Ways that Leaders Make Connections
What is it like when you work with a highly competent, skilled staff member that has little ability to connect with others? In my experience it's frustrating and mentally draining! This soft skill of connecting with others is the art of leadership.
To master this art, you must learn to connect with each person based on his or her individual, unique design and then connect with the heart. More specifically, it requires communicating and managing people differently based on their natural DNA behaviors, and it gets tangible results if you can master it.
Connecting to Survive
Even in the stress and brutal moments of prison camps of Vietnam, our senior POW leaders were generally wise about connecting. It was obvious that we were all very similar as aircrew who had similar interests, training, and values about our work. But what impressed me was the way they understood that we were actually a very diverse group of people who needed to be managed differently. Looking back, I can see that, like any group, we were very different in many ways. For example –
– Some were extroverts, and some were highly reserved.
– Some were very commanding, and some were more compliant.
– Some were highly organized, and some were very spontaneous.
As a group of military warriors, we leaned toward the courageous side of the bell curve, yet there were still significant differences among us in our ability to withstand torture. In that crucible, you couldn't hide, and had to face the enemy head-on, all alone during torture sessions. Almost everyone did their best, yet individually our resistance could vary significantly. And though there were many examples of incredible bravery, there were no John Wayne characters among us. They could break anyone and with rare exceptions, they would not let you die. So, whether it was a Vietnam prison guard or a fellow comrade in the camps, connecting with each person was a unique experience.
Embracing and Managing Differences
The truth is that people are born and gifted with a wide array of talents—we're not the same. The most effective leaders—the ones who connect, motivate, and inspire their people to higher performance—are those who have mastered the art of connecting individually to build relationships and manage differences. And it sounds like something that the Lord Himself would emulate, doesn't it?
The Second Half of Connecting – The Heart  
Typical heart-connecting actions include listening, supporting, encouraging, believing in, and almost any action to connect to the deepest needs of another person in a positive, respectful, and honoring way.
Why does it work?
Every human being has deep desires to be valued, heard, seen, respected, trusted, feel important, feel as though they are contributing to something important, and believe they're doing something that has purpose and meaning. We want to know that we count for something. These heart level connections mentioned above communicate this type of value and lift the spirits.
What is the Connecting Impact?
– Connecting with others energizes them with positive emotions that give hope and confidence.
– They empower people to perform better and work harder.
– In short, they enable us to produce more and better results.
So, there you have it, and you can take it to the bank. The old mindset of focusing only on results, without taking time to encourage the heart is a losing proposition in the long run.
The Summer season is the perfect time to begin connecting at a heart level. I challenge you to be intentional about connecting with someone's heart by affirming them specifically about their value and what they mean to you. It's giving while expecting nothing in return. You will be amazed at the impact. It's worth the effort, and I hope you'll have the courage to do it.
####
Lee Ellis is the president of Leadership Freedom® LLC, a leadership and team development consulting and coaching company. Lee Ellis consults with Fortune 500 senior executives in the areas of hiring, team building, human performance, and succession planning. His media appearances include interviews on CNN, CBS This Morning, C-SPAN, ABC World News, and Fox News Channel. A retired Air Force Colonel, his latest award-winning book about his Vietnam POW experience is entitled Leading with Honor: Lessons for the Hanoi Hilton  Learn more at www.engagewithhonor.com.
If you are a Christian nonprofit leader,  you don't need to go it alone. Today you can join the Christian Leadership Alliance community of leaders who share your purpose and are willing to share what they know to help you grow.  Become a member of the Alliance and you will grow professionally, develop valuable relationships, and receive the encouragement you need to keep on going!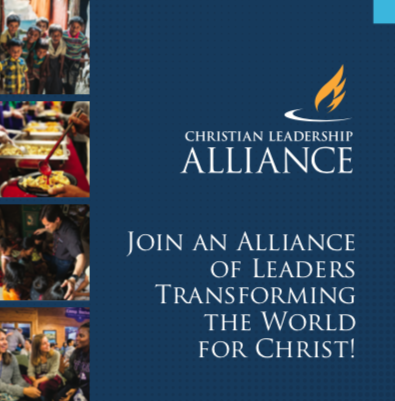 What is Christian Leadership Alliance?
Christian Leadership Alliance equips and unites leaders to transform the world for Christ. We are the leaders of Christ-centered organizations who are dedicated to faithful stewardship for greater kingdom impact.
Sign up for FREE blog updates.