Text Message Fundraising By Amy Sewell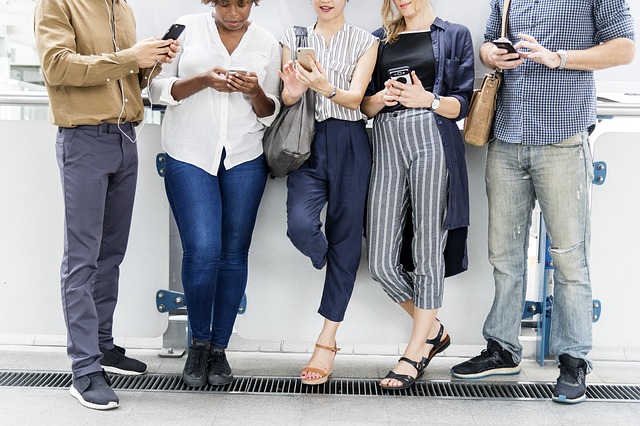 Text messages for fundraising – what every nonprofit needs to know!
Text messaging is the one method of communication out there that stands alone with a 95% open rate. As mailboxes, inboxes, and social feeds get more complex and crowded this platform brings new hope. Their unique ability to get a message right in front of your donors raises huge potential to donor relationship, engagement, and fundraising. But this is still an emerging platform—so before you jump in, we've provided a few things you should know below to help make sure your organization makes the most strategic decision for your current situation.
TEXTING OPTIONS FOR NONPROFITS
CRISIS GIVING
This refers to a campaign where a donor texts a keyword to a number and automatically $5 or $10 gets donated. These campaigns are particularly useful in times of crisis. However, the organization often does not receive donor information and donors cannot select their own gift amount.
ONGOING DONATION
To avoid the pitfalls above, organizations started using text to donate. In this process a donor texts a keyword to a number and then receives a mobile-friendly link where they can donate.
ONE-TO-ONE MESSAGING
This emerging form of communication allows an organization to text in a similar fashion to telemarketers calling donors. In this scenario, you don't have to get people to text you first, you can text any mobile number in your database and invite them into your current campaign.
CONSIDERATIONS BEFORE GETTING STARTED
PROMOTION OF KEYWORD
If you are using option 1 or 2, your organization has to get people to text you. This requires a strategy to have high visibility for your keyword along with a strong offer that gives a reason to respond.
BUILDING YOUR LIST
If your organization has been collecting phone numbers, your first step has to be data cleanup to ensure you know which numbers are mobile devices. Once that is completed, mass text message laws ensure you have to receive some sort of opt-in from these users before you can send a message.
COSTS
For any text donation method a third-party tool is needed. Costs typically include a monthly or annual fee that starts at about $500 per year and goes up from there. There is also a per-transaction fee similar to a payment processor on your website.
The initial data says that text messaging gets some pretty good returns on investment, however it is still in its infancy. If your organization is ready to try out emerging markets—this is a great area to consider. If not, keep this communication method on your radar to watch for the future. As younger generations get older, this is likely to become a critical tool in your toolkit.
####
Amy Sewell has been working in the digital space for over 22 years, and drives the strategy behind all the digital projects completed at Douglas Shaw & Associates. Amy is driven by results and creates solutions that inspire donors and drive revenue for the organizations she serves.  Amy and the team at Douglass Shaw are happy to help advise you on what strategy may work best for your organization,
Christian Leadership Alliance congratulates Douglas Shaw and Associates on 25 years of faithfully serving Christian nonprofits and showing them how to unlock generosity to support their missions. Well done!
Don't miss what is happening at Christian Leadership Alliance!

What is Christian Leadership Alliance?
Christian Leadership Alliance equips and unites leaders to transform the world for Christ. We are the leaders of Christ-centered organizations who are dedicated to faithful stewardship for greater kingdom impact.
Sign up for FREE blog updates.