The Connection Between Love and Generosity By Dr. Bob Snyder

And This is Love – Generosity
The book of Proverbs says that prosperity is found in generosity,
A generous person will prosper; whoever refreshes others will be refreshed. (Proverbs 11:25 NIV)
Jesus said that receiving is best experienced through giving.
Give and it will be given unto you. A good measure pressed down, shaken together, and running over will be poured into your lap. For with the same measure you use, it will be measured to you. ( Luke 6:38, NIV)
I am reminded not only of the importance of generosity, but also of being measured by the measuring stick I use!
As God measures my love for Him and for others, what does He find? A heart of generosity or a heart of stinginess?
Just as eternal life does not dwell in a murderer (1 John 3:15), so Godly love does not dwell in a miser (1 John 3:17).
Join me in pursuing a heart of generosity this week.
Sharing the journey with you.
 ####
Dr. Bob Snyder
is the founder of
IHS Global
, a nonprofit that through partnerships, equips Christian healthcare workers who are already caring for the physical needs of their patients to also care for their spiritual needs.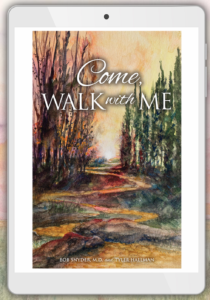 Enrollment is open for the Outcome Academy Online – Winter Term
Registration Deadline: January 10, 2022
Modules Begin: January 17, 2022

What is Christian Leadership Alliance?
Christian Leadership Alliance equips and unites leaders to transform the world for Christ. We are the leaders of Christ-centered organizations who are dedicated to faithful stewardship for greater kingdom impact.
Sign up for FREE blog updates.