Eight Ways to Build a Champion By Zándra Bishop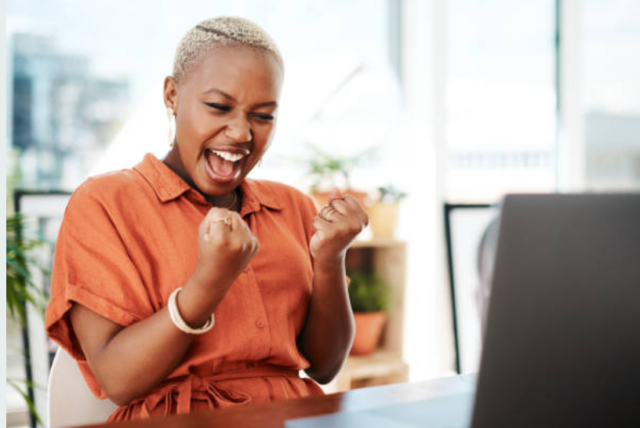 Never Estimate the Heart of a Champion
When you think of a "Champion," do you envision yourself? Others? Or your employer? Many times, we think of others rather than ourselves. Within the last couple of decades, there have been significant changes in the business world, society, and our personal daily lives. We have all grown to understand the importance of compassion, sensitivity in leadership, and empathic management. Concluding that we can all strive to become "Champions." God has uniquely designed us all to reach high achievements – to be "Champions."
Find Alignment
We can all surpass the limitations that we place on ourselves and others. Bringing hope to those who follow us is a critical task (process) of a leader and "Champion." As a "Champion," your life must align with your actions, demonstrating your authentic self and positively influencing others. What you do for a living, your possessions, or how others see you are less critical. Your morals and values take precedence. You maintain a healthy lifestyle that aligns with your responsibility in life and a credible reputation. Astuteness and inclusion of others increase one's "Champion Mindset." Additionally, this bridges the gap between the organization and the individual, which leads to teamwork, thus increasing productivity and improving strategy with the successful execution of objectives.
Eight Tips
Here are eight quick tips for creating an action plan to achieve strategic goals that will gear us all towards the "Champion" mentality:
Reduce stress and increase employee engagement to promote a healthy lifestyle full of creativity and prevent the threat of burnout to your bottom line.
Possess the confidence and courage to be your most productive self. Trust yourself and your team.
Value yourself and the organization. Compliment each other's strengths and identify areas for improvement.
Set achievable goals. Be flexible if goals and objectives change.
Reassurance: Continue to work towards a common goal. Be positive and keep it simple so everyone can understand.
Acknowledge your limitations. Ask for help, especially during difficult situations.
Review-Revise-Refresh. We can achieve productive progress by regularly using a business plan.
Learn from your mistakes. Celebrate success! Create a culture of recognition.
God's Plan
Accept that we can all be "Champions." Receive the fact that all "Champions" are different. Know that God shall mold us according to His will. We work to be our better selves in life, as a team, and as valuable parts of a great organization.
Rudy Tomjanovich said it best,
"Don't ever underestimate the heart of a "Champion."
####
Zándra Bishop serves as the SVP NonProfit+, a division of FaithSearch Partners. FaithSearch consultants bring more than 130 years of cumulative experience in faith-based executive search. They will help you build champions! FaithSearch excels in securing leaders for nonprofit, higher education, and healthcare organizations. Contact the FaithSearch team today for more information.
---


What is Christian Leadership Alliance?
Christian Leadership Alliance equips and unites leaders to transform the world for Christ. We are the leaders of Christ-centered organizations who are dedicated to faithful stewardship for greater kingdom impact.
Sign up for FREE blog updates.