Capital Campaigns and Baseball by Pat McLaughlin
Capital Campaigns Are a Lot Like Baseball
I've been a high school and college umpire for 35 years and have learned that successful capital campaigns are much like baseball. A pitcher needs to prepare and strategize before throwing the ball; your ministry needs to plan and set goals before pitching your campaign. Great pitchers deliver the ball precisely and accurately to the catcher; great capital campaigns communicate their message clearly and effectively to potential donors.
The main difference is in baseball, the goal is to strike out the batter, but in fundraising, the goal is to encourage your donors to hit the ball out of the park. A pitcher also needs a strong team behind them to support their efforts; your ministry needs a dedicated team of staff, volunteers, and donors working together to achieve your fundraising goals.
12 Winning Principles
Without these critical elements, the pitcher and your ministry risk striking out. Implement these 12 winning principles:
Start with a quality strategic plan: Develop a comprehensive plan with clear objectives, timelines, and budgets. Identify potential donors and build a strong team to execute the plan.

Develop a strong case statement: Clearly articulate your organization's vision, mission, and values. Show how the capital campaign will help you achieve your goals and significantly impact your community.

Measure your weakness: Identify the gaps in your organization's capacity and create a plan to address them. This will help you avoid potential pitfalls and ensure the success of your campaign.

Raise capital dollars when needed: Timing is critical in capital campaigns. Plan your fundraising efforts around specific milestones and capital needs to maximize your success.

Big capital donors are attracted to big capital visions: Develop a compelling vision that inspires donors to give generously. Communicate the impact of their gifts and recognize their contributions.

A capital campaign is a series of small, individualized campaigns with 10-100 of your most capable donors: Focus on cultivating strong relationships with your top donors. Develop customized solicitation strategies that match their interests and capacity to give.

Everybody wants to receive large gifts, but few are willing to invest the time required: Plan for the long haul and invest in building relationships with donors. This will pay off in the long run and help ensure the sustainability of your organization.

Major donors are customers and salespeople: Treat your donors as valued partners in your organization's success. Ask them to encourage their friends to partner with you.

Campaigns involve fundraising and goodwill: Use your campaign to build goodwill in the community. Develop strategies to engage volunteers and leverage social media to raise awareness of your organization's work.

Your CEO must become your #1 fundraiser: The CEO plays a critical role in fundraising efforts. They should be visible and engaged in donor cultivation and stewardship.

Recruit campaign leadership wisely: Build a strong team committed to your organization's mission. Choose individuals with strong networks and experience in fundraising and management.

No large ask should be a surprise, but too low may be an insult: Be strategic in your solicitation strategies and ensure that your asks are appropriate for each donor's capacity to give. Communicate clearly and transparently about your needs and goals and recognize the value of each donor's contribution.

Keep pitching your vision to your key donors. We know what it takes to win and can coach you to a successful campaign! These simple steps will help you meet and exceed your campaign goals.
####
Pat McLaughlin started The Timothy Group in 1990 to serve Christian ministries as they raise money to advance their missions. TTG has assisted more than 1,800 Christian organizations worldwide with capital, annual, and endowment campaigns. More than 25,000 of Pat's books, Major Donor Game Plan, The C Factor: The Common Cure for your Capital Campaign Conundrums, and Haggai & Friends have helped fundraisers understand the art and science of significant donor engagement.
---
OUTCOMES LEARNING REGISTRATIONS ARE OPEN

The Summer Term for Outcomes Academy CCNL Courses is OPEN through June 16, 2023 – ENROLL

Registration and Scholarship Applications for Global Leaders are OPEN – REGISTER or APPLY TODAY


EXTRA Savings for the Outomes Conference 2024 – Jacksonville, Florida – REGISTER NOW
---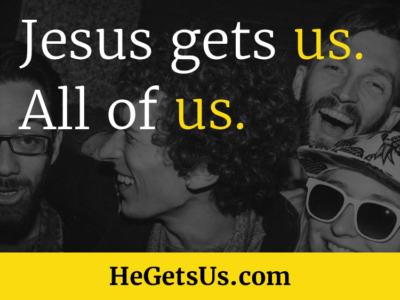 What is Christian Leadership Alliance?
Christian Leadership Alliance equips and unites leaders to transform the world for Christ. We are the leaders of Christ-centered organizations who are dedicated to faithful stewardship for greater kingdom impact.
Sign up for FREE blog updates.