Finish Strong! By Kirk Kriegel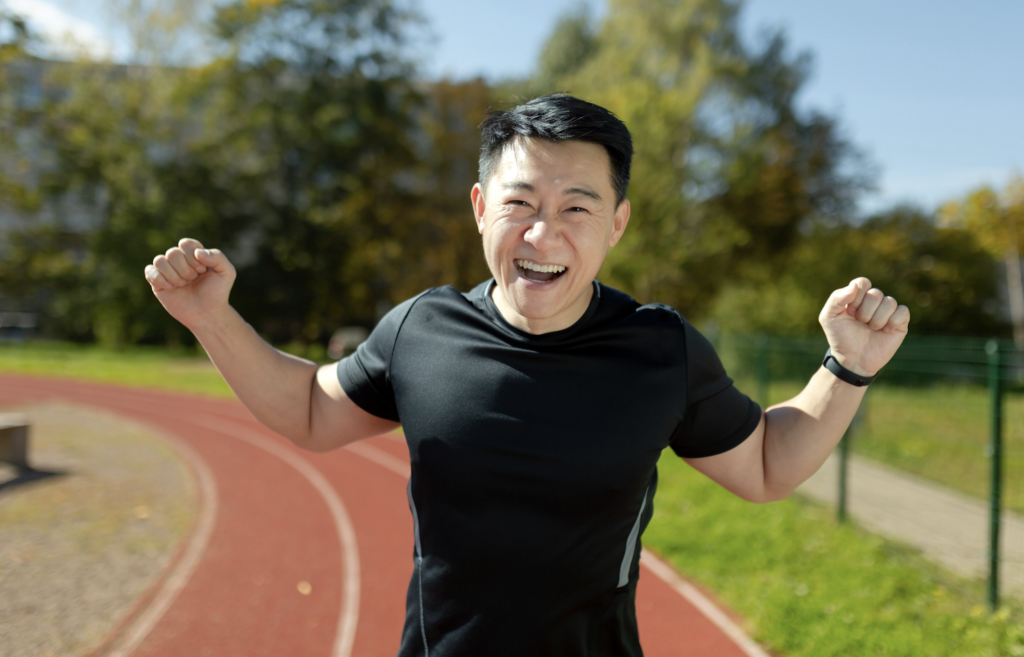 Maestro-Level Leaders Helps You Finish Strong
"Finishing strong" – I hear that phrase a great deal, but what does it mean for those of us in the "Third Turn" of our current professional role?
If you are a "C" level executive, you did not get there by being passive, laid back, with an "it will get done sooner or later" attitude. You know how to accomplish things and move people and an organization toward excellence. You have been doing it for years… perhaps decades.
As you enter that "Third Turn," you know the finish line is coming – three to five years or more ahead of you. Now is the time to "kick it in" and finish strong! Why start coasting now? How you finish will be your most important legacy as a leader.
So, how do we finish strong as leaders?
Maestro-level leaders
Maestro-level leaders are a cohort of seven to 12 like-minded people who will not let you coast it in!
A Maestro-level leaders cohort will help you make a great transition:
For yourself – as you advance to the next step in your personal leadership journey
For your organization – as your organization's leadership develops a clear understanding of who and what it is looking for after you leave
For your successor –as you leave things in such a way that the organization's future value continues to grow
Exciting News for Third Turn Leaders
You cannot do this well by yourself, no matter how self-determined or hard-working you may be. You need a cohort of people to encourage, guide, and push you to finish strong. This is what Maestro-level leaders is all about!
Exciting News: We are launching a NEW Maestro-level leaders cohort this Fall!
If you are a Third Turn leader who is passionate about finishing strong, contact me at
Kirk.kriegel@cahm.org or (512) 630-3647 to learn more. Christian Leadership Alliance members receive a major discount for participating in a Maestro-level leaders group!
My Maestro-Level Leader Journey
This will be our second Maestro-level leaders group for Christian Leadership Alliance members. I have been in the first cohort for about one year – not long in a four-year process – but long enough for it to begin impacting my life.
First, the group of people – we have truly become cohorts! I have friends and allies from across the country who speak into my life as I can speak into theirs. I can only imagine how meaningful and life-changing this group will be as we continue to journey together.
Secondly, the process itself. It has already influenced how I live out my role at work, think, and respond to the opportunities that come before me. Gaining wisdom and insight from others is invaluable as I enter my Third Turn.
Finishing the Leadership Marathon Well
Right after I turned 40, I ran my last of three marathons. (My legs then said, "We don't do this anymore!") I thought I would hit my desired time easily when I was at mile 18…but then came mile 20, and I hit the wall, as they say. I tried to pick it up some, and then with a little over a mile to go (the Third Turn of a marathon!), my 11-year-old son was there to help me kick it in! I needed his encouragement, presence, and pace. I beat my desired time by literally 20 seconds. I could not have done it without him.
My Maestro-level leaders cohort is to me now what my son was to me in that race. I am kicking it in!
I know that Maestro-level leaders will impact your life as it has mine as we hit the third turn and run the race set out for us together! I look forward to connecting with you to share more!
###
Kirk Kriegel will lead a new Maestro-level leaders group launching this Fall for Alliance members. Kirk serves as the Executive Vice President of Children at Heart Ministries. To learn more about joining a Maestro-level leaders group, contact Kirk at Kirk.kriegel@cahm.org or (512) 630-3647.
---
Convene, Learn, and Grow with a Community of Global Leaders.
An Experience that Includes Real-time Events and On-Demand Training.
---

What is Christian Leadership Alliance?
Christian Leadership Alliance equips and unites leaders to transform the world for Christ. We are the leaders of Christ-centered organizations who are dedicated to faithful stewardship for greater kingdom impact.
Sign up for FREE blog updates.