The Danger of Control By Andrea Leigh Capuyan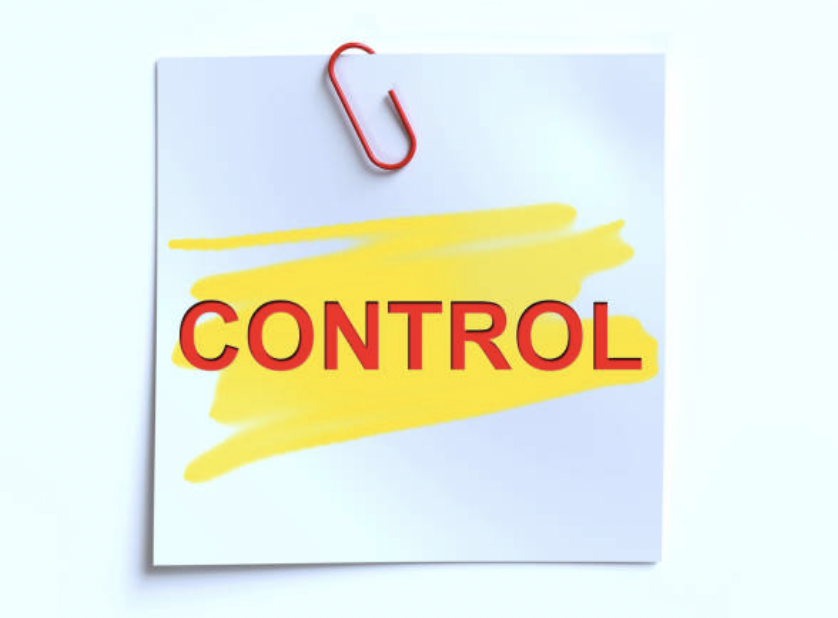 Don't Let Control Get You in a Choke Hold
At some point, the transformation of a steward leader includes facing one's demand for control and micromanagement. The wrestle for control is the essential challenge. Embracing our identity as faithful stewards begins by acknowledging that we serve on another's behalf. I've found that the desire for control is entangled in multiple facets of habit and patterns I've established as a leader. Becoming a steward leader required me to engage in a thorough examination of my decisions and motives. I've discovered that an obsession for control is often birthed from self-protection and fear.
MOTIVATIONS
I serve in a counseling-based ministry. We desire to serve others above reproach without manipulation. Effective help is provided when good questions and active listening are practiced. This means each person is treated uniquely based on a conversation. An individualized dialogue. It requires flexibility and adaptation, and misunderstandings and mistakes can happen. There is a lot of freedom given in those conversations. Sometimes, that isn't very comforting because our ministry could lose trustworthiness or respect based on miscommunication. Don't we want to guard against this type of potential threat?!? Recently, a colleague and I discussed the tender tension between freedom and free-for-all with our programs. We discussed the benefit of scripting dialogues and asserting strict control in these conversations. As we spoke, I became aware of fear and self-protection bubbling up.
DANGERS
The challenge is to continue cultivating a culture of trust if we become obsessed with control. I realized as we talked it would be impossible to contain the obsession if there is a lack of confidence in one part of the organization. The whole organization suffers because this obsession invades all spaces and relationships. This is why a leader's motive and mindset are so critical because their perspective becomes the organizational perspective. You cannot contain a micromanager in a single office. They won't be benched. The whole organization will fall under their spell, and life will be choked out of the ministry. A bad seed is planted – defensive postures conquer fear. Everyone begins operating from self-protection, which will dictate how we approach those we serve. We quit listening and will start speculating.
TRUST
It requires a risk if we wish to be trustworthy leaders or a trustworthy ministry. We must extend trust. Not mindlessly, but instead thoughtfully. This type of risk will lead us to deeper engagement and more honesty. The walls of self-protection can be removed when we acknowledge that we wish to extend trust and are dedicated to building a system that supports feedback, accountability, and humility. Throughout the entire organization, conversations revolve around helping one another grow. This approach is more than accepting that mistakes will happen. It is a culture that actively engages mistakes, challenges, and weaknesses as opportunities to learn something new.
SELF-REFLECTION
This requires that everyone practice self-reflection. Consciously and frequently reviewing one actions and decisions to understand the deeper beliefs or emotions that are involved. Writing our reflections at the end of an appointment or conversation is a pathway to invite God to reveal what's been hidden from us. There is power in reading our written thoughts. And we go further; we share our reflections. We invite examination and accountability. We allow one another to ask questions about our decisions, share their observations, and offer alternatives. This provides continual learning, and it removes barriers between people. Our trust in each other grows because we are here to help one another. There is nothing to hide or fear, only an invitation to curiosity. What is the gift someone else can give us in this moment?
FEEDBACK
As I said earlier, freedom does not equate to the abdication of responsibility. We don't wish to cause harm. Faithful stewards act in the best interest of others. The control we employ is intended to protect those we want to help. Our posture can continue to remain open and humble. Empowering those we serve with a voice to offer honest feedback allows the organization to gain insight into our impact. Do we listen well? Is respect and a caring attitude evident? Are we helpful? Engaging in a client-driven feedback loop allows us to apologize for missing the mark. An obsession with perfection loses its power when we can receive forgiveness. And we are free from keeping score.
EMPOWER STRENGTHS
Sharing power frees us to be faithful stewards. It is the antidote to obsessive control. The pathway to freedom includes extending our strength to others. Faithful stewards will use their wisdom, knowledge, and experience to invite others to use their strengths. We create an atmosphere where each other's strengths are exercised, and our guiding principle is that we are better together. We do not need to be fearful of human frailty. We trust that God is at work. Nothing surprises Him. He shapes us into the person He means for us to be. We trust in His power to transform, and we can choose to get off the wrestling mat.
####
Andrea Leigh Capuyan serves on the Center for Steward Leader Studies board and is executive director for the LPC – a local ministry helping individuals impacted by unintended pregnancy, reproductive loss, and post-abortion recovery. Andrea also provides coaching and consultation, assisting others in experiencing abundance as a leader. She is a Credentialed Christian Nonprofit Leader (CCNL) with Christian Leadership Alliance. She holds a master's degree in organizational leadership from York University.
---


Three Ways for You to Sharpen or Be Sharpened
Join the Outcomes Conference Global Digital Experience. The doors close on October 29, 2023.
Enroll in the NEW self-paced AIM: Alliance Insights Module on Digital Donor Development and Fundraising.
Kick back and enjoy the Fall 2023 Edition of Outcomes Magazine on Giving – and then share on social networks your favorite articles!

What is Christian Leadership Alliance?
Christian Leadership Alliance equips and unites leaders to transform the world for Christ. We are the leaders of Christ-centered organizations who are dedicated to faithful stewardship for greater kingdom impact.
Sign up for FREE blog updates.