Succession: Holding Legacy Loosely By Andrea Leigh Capuyan
Succession Planning is the Path to a Strong Finish
There comes a moment when every board or leader must plan for succession and consider those who will next lead the ministry, church, or organization. If we are willing, succession planning can become a process of personal transformation because this process can unmask any hidden desires for control or selfish ambition. Succession planning prompts deep self-examination as we confront transitions, endings, and mortality. We cannot escape the reality that our "lasting" personal legacy can quickly fade because people move on.
Our demand for unbridled power is exposed as the illusion it is. We can't control everything, and God did not design us to control everything. So, how can we adopt a perspective of succession planning where we remain committed to humility as faithful stewards? How can we hold our dreams of legacy loosely?
How Will We Be Known
How do you wish to be remembered when you think about your impact? As a leader, are you defined by your behavior or a title, or are you known by the quality of your relationships and character? I was watching a documentary about a famous American businessman. He is known for his savvy and his success.
I learned that an experience of humiliation shaped the person he became. At a young age, he was embarrassed by a teacher in school. He vowed never to be bullied, to get the upper hand in relationships, and to keep others under his thumb. He remained true to that vow. That "successful" businessman remained true to who he was – someone who chose to shame instead of feel ashamed. Imagine that persona. This behavior might be tolerable in the board room because of a payoff. It is a hollow existence for relationships. What is incredibly sad is that even with the best intentions, we can give way to fulfilling personal vows and commitments while withholding ourselves from God and others.
We choose a facade as the "perfect Christian leader" yet avoid transparency, vulnerability, accountability, or interdependence. It leaves a legacy that is hollow, transactional, and empty.
Imitation of Christ
We live in a world (even in our churches and ministries) where succession is simply a vicious cycle of who is being dethroned, an endless cycle of folks wanting to be on top – to win at all costs. To keep and maintain success at all costs. Why would we wish to imitate this counterfeit life?
Instead, consider the holy legacy we've been called to – to imitate Christ. Christ – our wounded healer, the servant King. He entrusted His Kingdom to us. As His successors, he challenges us to walk His path – emptying all demands for self-centered leadership—a legacy of self-sacrifice.
A Legacy of Fruitfulness
In imitating Christ, I do not mean we adopt a fatalistic vision about our impact or purpose. Who we are and how we lead matters. We touch others. God made us for fruitfulness – fruitful work and multiplying influence. The challenge is understanding what we are cultivating. Others will come and adopt different programs, stop an initiative we launched, or craft a new vision or mission than the one we held. In succession, we are laying aside everything we created for something new to come forward.
What are we leaving for others to inherit? In our succession planning, how do we create a legacy that will launch others if we wish for our ministries to succeed? What are the values and guiding principles we are entrusting to those who lead after us? It is our character and the character of the organization that leaves a lasting imprint. Organizations where leaders invite interdependence, partnership, helpfulness, safety, and exploration, are organizations that can adapt and grow even when their founders and leaders retire.
These are the best gifts we can leave behind. We must surrender our riches so others can gain a rich inheritance. These organizations prioritize people and relationships above results. This can give birth to humility and creativity. We become people committed to transforming our character rather than a self-assured legacy.
A Succession Plan for Today
I invite you to pause today and consider your legacy.
What kind of an organization are you cultivating where you lead?
What are you known for? Are you known for your role or for your heart?
When you consider the future of leadership at the organization where you serve, how will others be launched without you? What remains?
How are you helping others embrace a legacy of self-sacrifice – being transformed daily in Christ?
Therefore, if you have any encouragement from being united with Christ, if any comfort from his love, if any common sharing in the Spirit, if any tenderness and compassion, then make my joy complete by being like-minded, having the same love, being one in spirit and of one mind. Do nothing out of selfish ambition or vain conceit. Rather, in humility, value others above yourselves, not looking to your interests but each of you to the interests of the others.
In your relationships with one another, have the same mindset as Christ Jesus:
Who, being in very nature[a] God,
did not consider equality with God something to be used to his advantage;
rather, he made himself nothing
by taking the very nature of a servant,
being made in human likeness.
And being found in appearance as a man,
he humbled himself
by becoming obedient to death—
even death on a cross!
Philippians 2: 1 – 8
####
Andrea Leigh Capuyan serves on the Center for Steward Leader Studies board and is executive director for the LPC – a local ministry helping individuals impacted by unintended pregnancy, reproductive loss, and post-abortion recovery. Andrea also provides coaching and consultation, assisting others in experiencing abundance as a leader. She is a Credentialed Christian Nonprofit Leader (CCNL) with Christian Leadership Alliance. She holds a master's degree in organizational leadership from York University.
---

SUMMER TERM 2023
Enroll in a 10-week CCNL Required and Elective course!
AND CHECK OUT THE NEW CCNL ELECTIVE:
Leadership from the Shepherd's Perspective
Registration Deadline: Mon, June 19, 2023
Courses Begin: Mon, June 26, 2023
You must use your Christian Leadership Alliance member credentials to sign in to the Outcomes Academy Online Platform before you can register. If you are NOT currently a member of the Christian Leadership Alliance and would like to enroll in courses, don't hesitate to get in touch with CLA@brendalong to secure access to registration.
You do not need to be enrolled in the CCNL Program to register for these courses.
---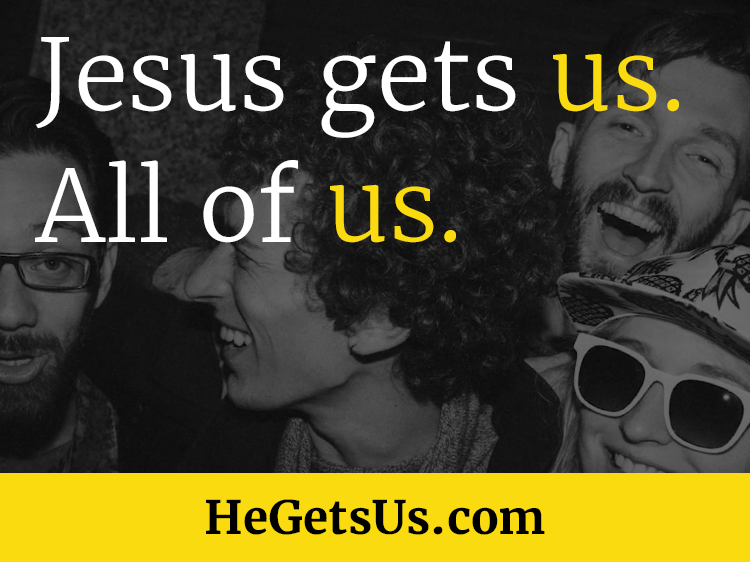 What is Christian Leadership Alliance?
Christian Leadership Alliance equips and unites leaders to transform the world for Christ. We are the leaders of Christ-centered organizations who are dedicated to faithful stewardship for greater kingdom impact.
Sign up for FREE blog updates.