Your Personal Leadership Development Roadmap

2020 is the Year for Your Personal Leadership Development
As the new year approaches, it's a perfect time for you to consider an investment in your personal leadership development. There is nothing like an intentional plan to strengthen the best that God has created in you. If you are serious about transforming your leadership in 2020, take a look at the Outcomes Academy Online and The Outcomes Conference as a means to develop your leadership from the inside out.
Christian Leadership Alliance is committed to developing the leader in you.
The Outcomes Academy Online
First up is The Outcomes Academy Online. It runs four  times each year and offers leaders the opportunity for leaders to engage in a 10-week intensive on an interactive and dynamic learning platform through Los Angeles Pacific University. These courses give you an opportunity to go deep in the core disciplines required to effectively lead a nonprofit.
Enrollment for Winter 2020 is open now and the deadline to register is January 6, 2020. Classes start on January 13.  Every quarter, courses are offered that stand on their own, or are part of comprehensive leadership development program. You'll learn more about those in a just a minute! But first check out the courses running this winter!
CCNL Relationship – Learn More
In this module, discover how marketing & communication work together with Internet and technology to fuel strong resource development.  (Required for the CCNL Program)
This module is designed to help the participant learn what is needed to develop the heart, head, hands and habits of a great leader with Jesus as the model. (Required for the OLC Program)
 Day-to-Day Financial Management – Learn More
This module is designed to provide insight into the day-to-day financial management aspects of a ministry accountant's responsibilities.
Applying the 5 Languages of Appreciation in the Workplace – Learn More
This module examines the importance of individuals on your team feeling truly appreciated in their work setting, and offer ways to clearly and convincingly express appreciation in the workplace.
Enrolling in any of these courses will kick start your professional development for 2020. You'll note that two of them are entry points into more comprehensive leadership programs!
The Outcomes Conference 2020
The Outcomes Conference is Christian Leadership Alliance's highly acclaimed annual event that offers the nation's best training in nonprofit leadership. This outcomes-oriented conference features practical, biblically-based training leg by frontline Christian experts. In 2020, the conference will be held April 7 – 9 in Dallas, Texas at the Hyatt Regency Reunion.
The conference provides powerful networking and collaboration opportunities. Continuing education credits are available through SHRM, CPE (NASBA, CFRE and the both the Credentialed Christian Nonprofit Leadership program and The Outcomes Leadership Core Powered by Lead Like Jesus!
Mark your calendar and register now! Prices go up on February 1, 2020.
The Credentialed Christian Nonprofit Leader Program (CCNL)
The CCNL is a respected multidisciplinary professional credential that connotes your ability to lead well a Christen Nonprofit organization.  The program is based on earning 100 points that can be earned through the Outcomes Academy Online and the annual Outcomes Conference.
Watch this video and hear what leaders have to say about it!
As a way to make this experience count for more, the CCNL credential offers six credits towards a master of Arts in Organizational & Global Leadership through York College Online.
To learn more and enroll, email Heather.Martin@ChristianLeadershipAlliance.Org.
The Outcome Leadership CORE Powered by Lead Like Jesus (OLC)
Powered by Lead Like Jesus, this transformational experience of leadership development offers four distinct pathways for your growth and development as a leader: identity, integration, immersion, and inspiration. There are four CORE experiences required to earn the Outcomes Leadership CORE certificate.
To learn more and enroll, email Su.Shea@ChristianLeadershipAlliance.org
Get Started
Today is the day you can get started and make 2020 the year you significantly grow as a leader. If you are not a member, we can help you make that happen, too. The team at Christian Leadership Alliance stands ready to serve you!
####
Christian Leadership Alliance gives thanks to our faithful sponsors of The Outcome Academy Online
Cornerstone Management – we encourage you to learn more about how they can serve you!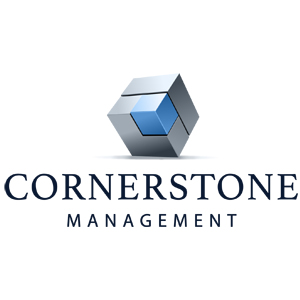 What is Christian Leadership Alliance?
Christian Leadership Alliance equips and unites leaders to transform the world for Christ. We are the leaders of Christ-centered organizations who are dedicated to faithful stewardship for greater kingdom impact.
Sign up for FREE blog updates.